Summer Marketing: Fall Postcard
We started to explore a more whimsical appearance to the Fall postcards with colorful lines wrapping around the UT tower. The second version was generally liked, so I'll just be making edits/adjustments to the design to make it stronger.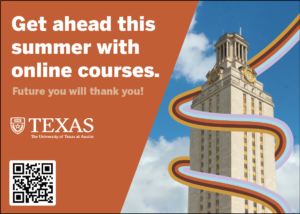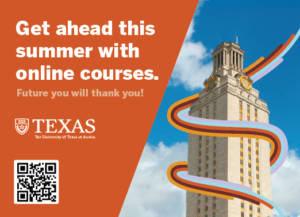 Basic Training: Custom Course Graphics
Drumroll please…. presenting the completed custom course graphic design menu! Earlier in the semester I was assigned to a custom course graphic task but I didn't have much experience with it. Afterward, I decided to complete this training so that the next time I have a similar task, I'll be well prepared.