Week LXXIX
As of yesterday, my two weeks notice is formally in ;__;
I've accepted a contract tech job starting sometime in the next few weeks, even though I would have preferred a mellow summer and staying at LAITS til August, I guess I underestimated how fast hiring can move. I'll be writing my goodbyes next week, but in the meantime…
French Textbook
The only thing I've worked on since last meeting, and perhaps my last project at LAITS.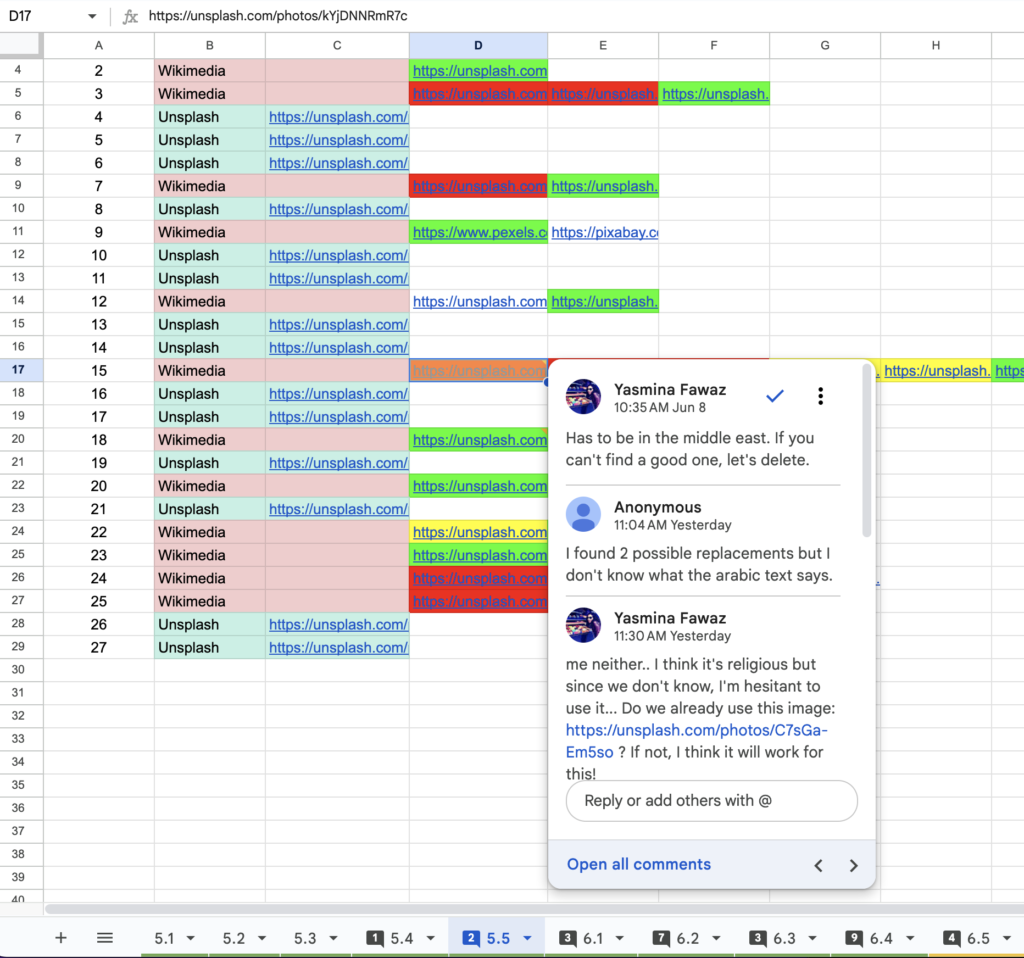 We're using the (now renamed) spreadsheet I made to track the sources of various images, and finally confirming all the replacement images with Yazz.
I guess I figured my very last project would be something more full-circle, but it's another routine and inconclusive spreadsheet. Hm, I guess that makes sense in its own way.