Week 15
Web Migrations Done?
Continuing on what I have been working on for the past few weeks, I wrapped up on two migrations of psychology labs. These are results: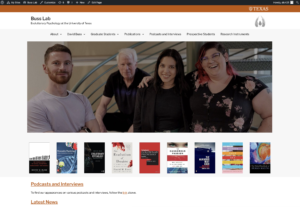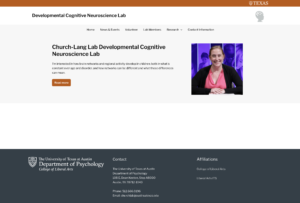 Notice how I didn't say these were the final results, because they are actually not. The purpose of these web migrations are to offer the client a new website template with the previous content already on so that they don't have to go through the hassle of moving everything themselves. This wonderful base template that Marianne created allows for the clients to make changes and edits easily! However, since this template is the same for both websites, I took some of the designs and logos of the previous sites and added them into the new template.
Below are some of the assets cleaned up from the websites. Using my limited design skills, I used a combination of Figma and Procreate to obtain these. The Church-Lang assets were created by taking separating the two elements (head and rainbow thing). I used a white pen brush on Procreate to remove the overlap with the colorful brush design element. For the rainbow brush design, I removed the very leftmost part of it and re-drew the stroke with a brush switching colors to gradually get a green to gray gradient. For the molecule(?) design, I used ellipses and rectangle boxes to recreate it.
I though the Buss Lab Logo would be the most challenging to recreate (for me) since I could not access the elements of the template in the original Buss Lab website. So I took a screenshot of the logo and opened it in Procreate. I add a transparent layer on top of it and began tracing the bird with a gray pen. Lastly, I free drew the grass surrounding the bird.
Church-Lang Lab Logo + additional assets

before
after
Buss Lab Logo
before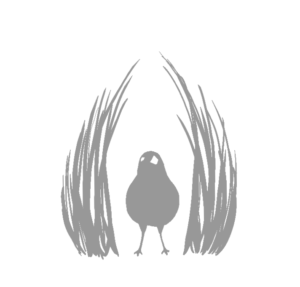 after