Week LXXI
STA Presentation
This rearranged my schedule a lot last week, the presentation itself went great! The only other assets I worked on (Marissa did the lower thirds final versions) was this grid for the intro animation, which I made a standardized template for first.
EDIT: oops, I already covered the grid last week.
French Textbook
Finally back on this! There's been a lot of interesting cases, especially the numbers and calendar-related vocab. For one set of numbers, I was cropping into a scrapbook style.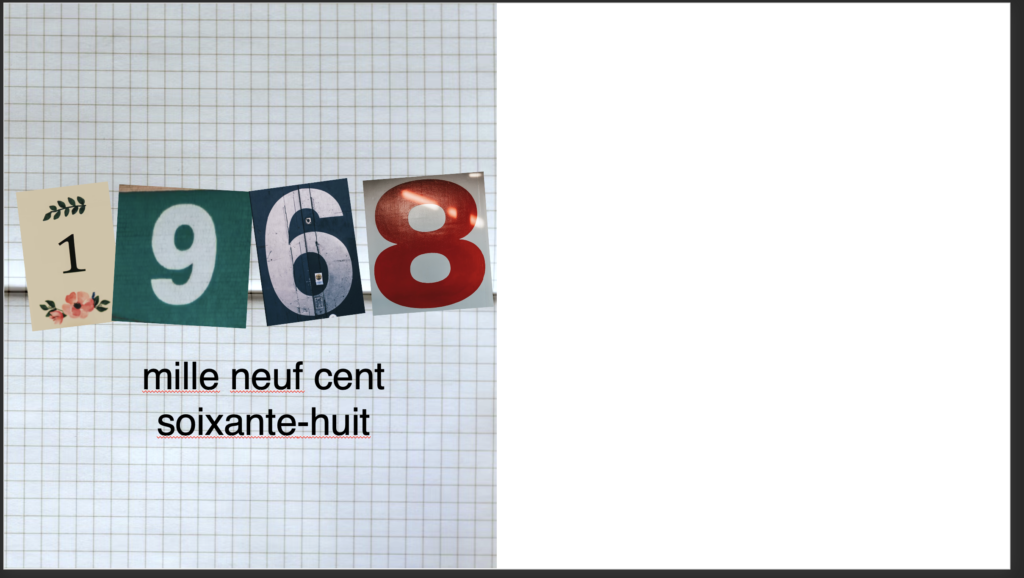 For another, I got to make some original graphics to match the format of birthday candles.