GOV 312L US National Security
project: GOV312L animated Intro
Client /Prof: Jason Brownlee
completion status: Started Nov 8th
staff guidance: Maddy, Suloni
STA team members: N/A
description/plans:
Create an animated intro for this course that is a cohesive design with the other digital assets that are created for the course.
Steps:
Motion Array Template
Animation Proposal
Animate
Edit
To be completed: December 5th
Template:
To simplify the process for creating this project, I took out the time to locate an After Effects template to use for the intro instead of creating one from scratch. I came across the sight "Motion Array" that has a wide arrange of animated templates.
This is the current template we will use for this project:
https://motionarray.com/after-effects-templates/free-adobe-after-effects-templates-932/?listing_position=40&subcategories=free&page=2
Everything is broken down into their own compositions. From the individual images used, to the text and the different scenes. This keeps everything organized and easy to navigate.
All the different scenes are put together to create the final composition with the correct timing.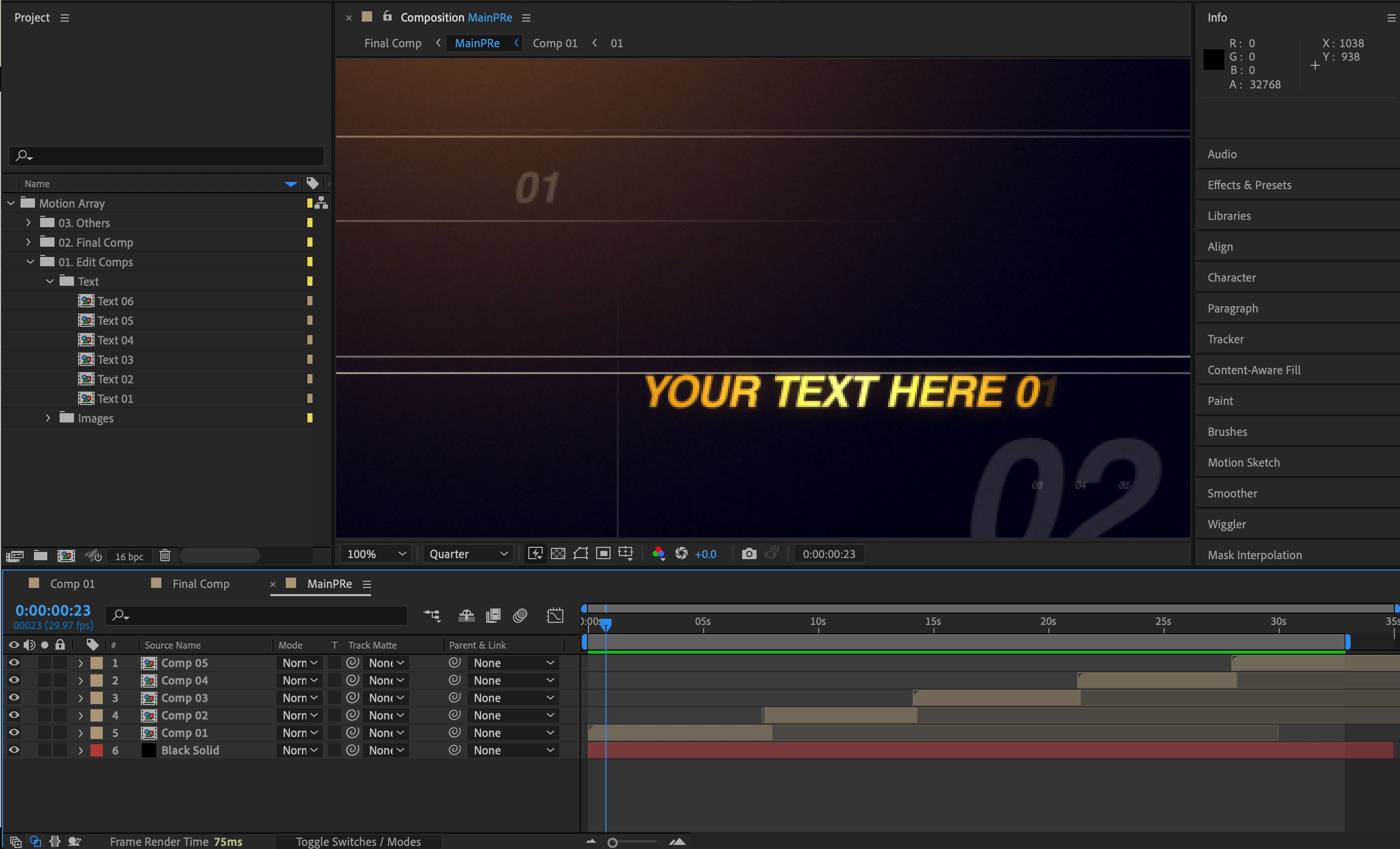 In each scene, it contains all the elements that make the animated intro. Everything is editable so that you can make adjustments if needed.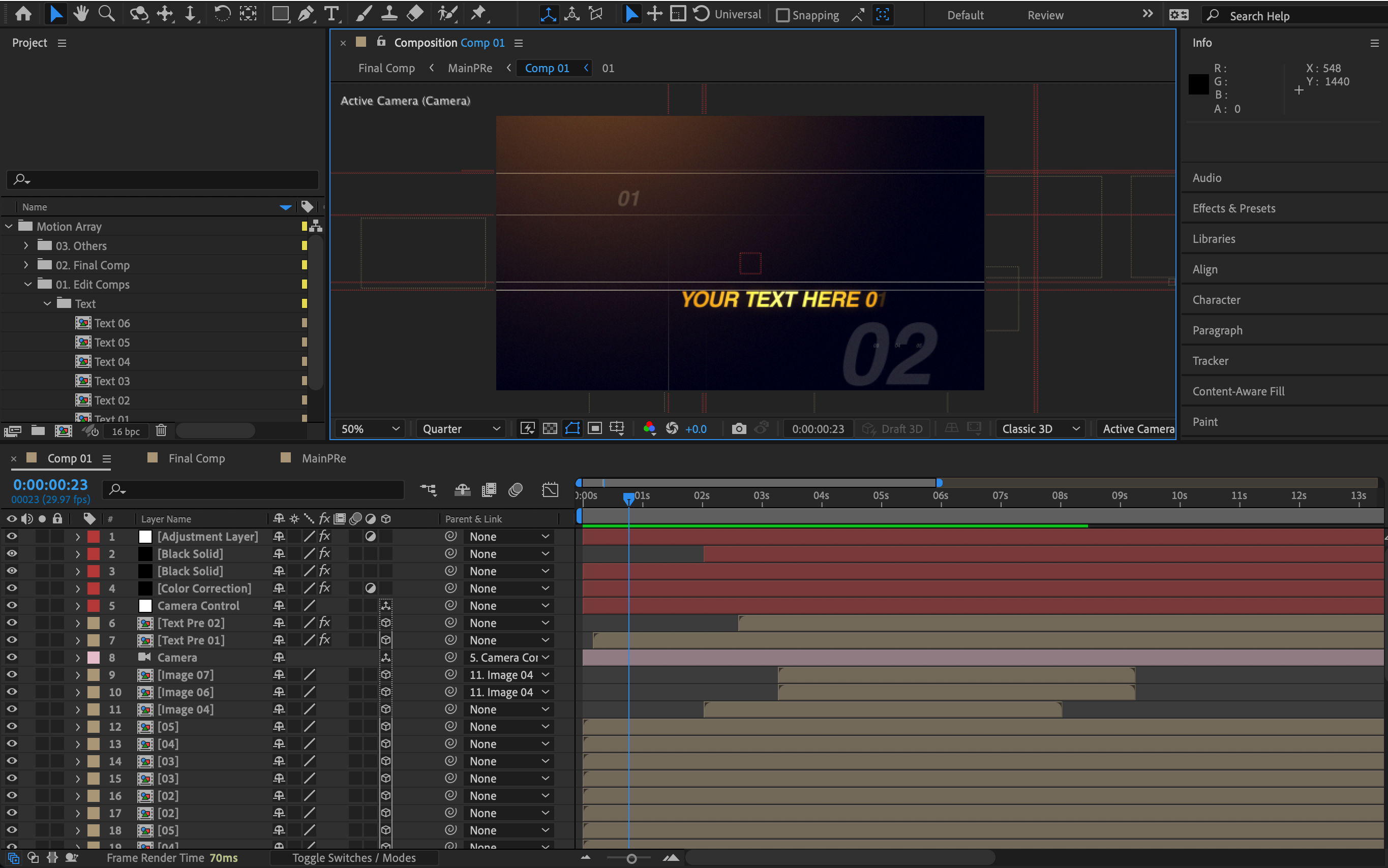 What is really good about Motion Array is that the template gives you a strong foundation that you can grow upon or keep as is. There are endless possibilities.
Animation Proposal:
Next, I have been working on creating the animation proposal for the different images we will use, the words that should be included, and the color alterations: