Week L
Isn't it weird that Roman numerals jump from XLIX to L? Why isn't it IL for 49? I guess it's to standardize the tens place. Anyways,
Fall 2022 STA Poster
As of writing, both of these are wrapped!
The video poster underwent some minor changes since last week – the strips have square holes now.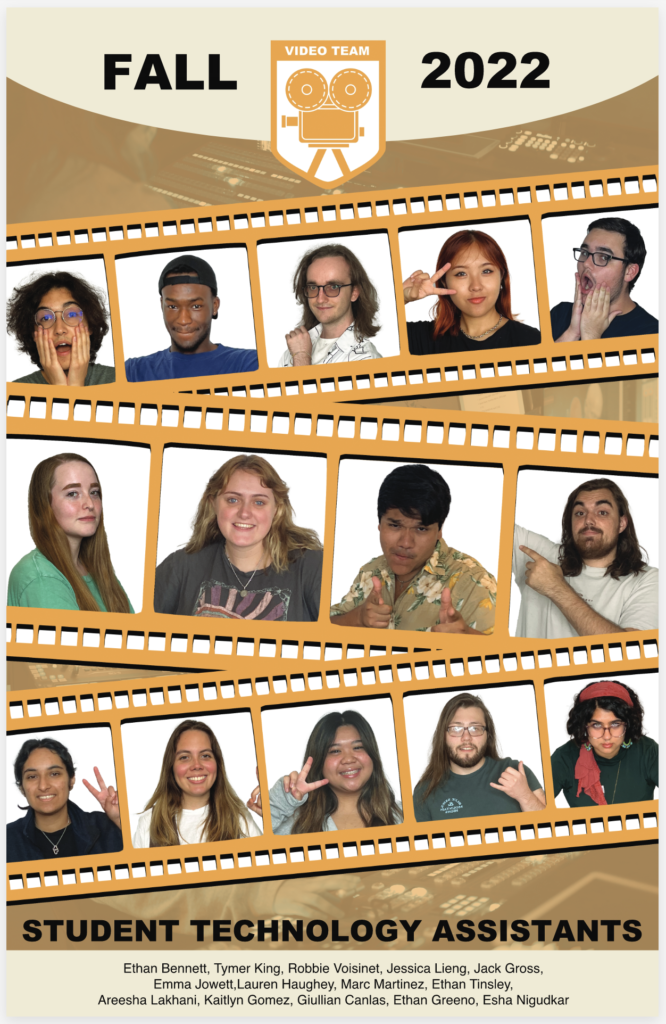 Project team went through many more iterations – about half of them within the last hour of crunch time Friday. Here's a summarized chronology:
And the final cut:
Flyer GSD360 for Spring '23
Project: Flyer GSD360 for Spring '23
Client /Prof: Jette Gindner
completion status: WIP
staff guidance: Maddy K, Suloni robertson
STA team members: N/A
description/plans: TBA
To be completed: TBA
This one's exciting! My first real client graphics in a while: a flyer for a course on early German film, from the silent era to 1945. The idea so far is a grid of movie stills/posters, with one black rectangle for the course info, and then either slanting or rotating it. Not much to show… yet!