Project: COLA Website Refresher
Client /Prof: N/A (College of Liberal Arts)
Completion Status: Started August 25, 2021
Staff guidance: Michelle Vanhoose, Chris Rankin
STA team members: Ingrid, Adrian
description/plans: Get familiar with Pages and learn how to use it through trainings before ultimately using it for the COLA Website.
To be completed: TBD (long-term)
Hey everyone. This week I've mostly just been finishing up the last of my Pages trainings. I finished the 3 personal sites I made after they were deleted.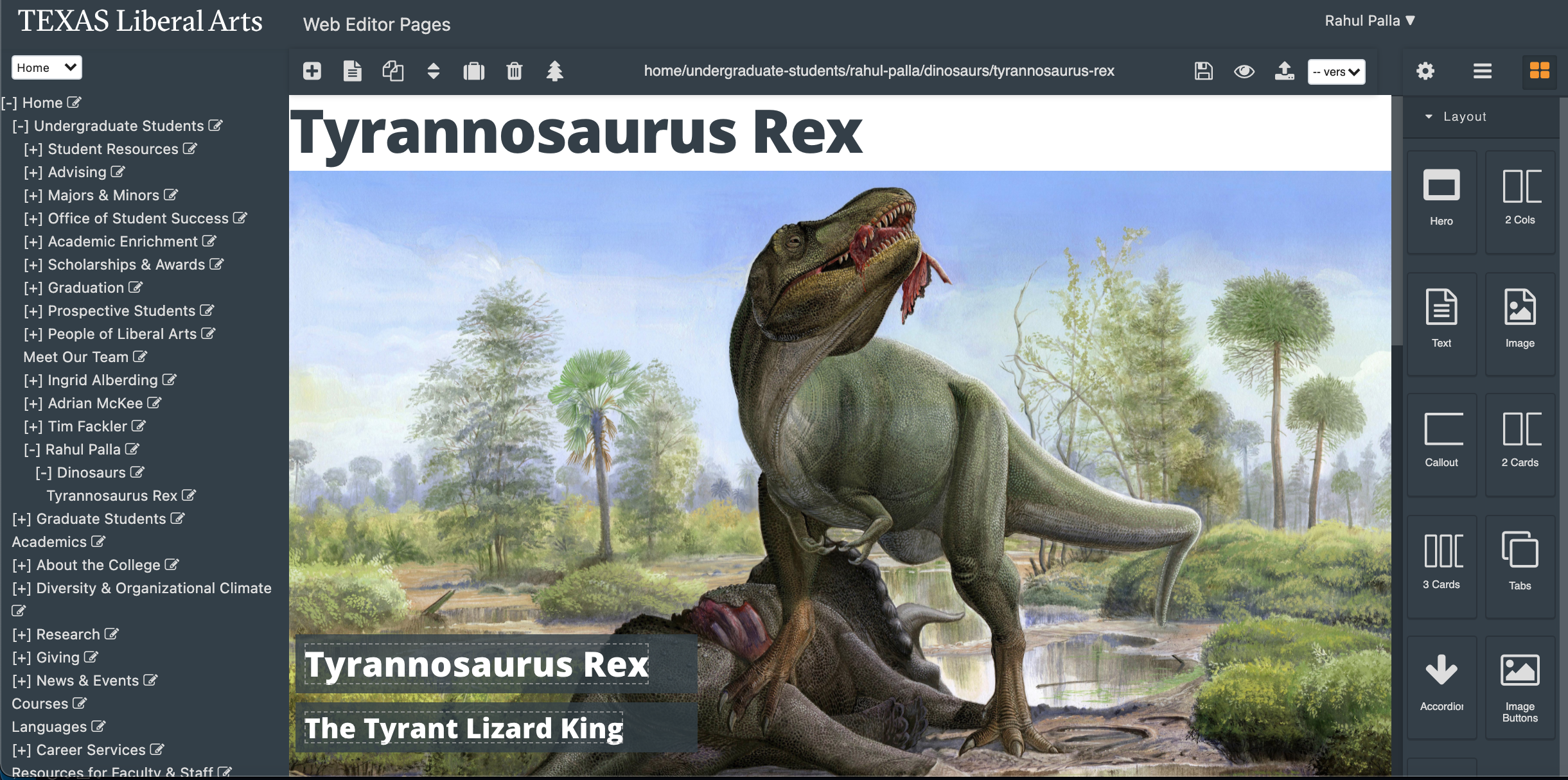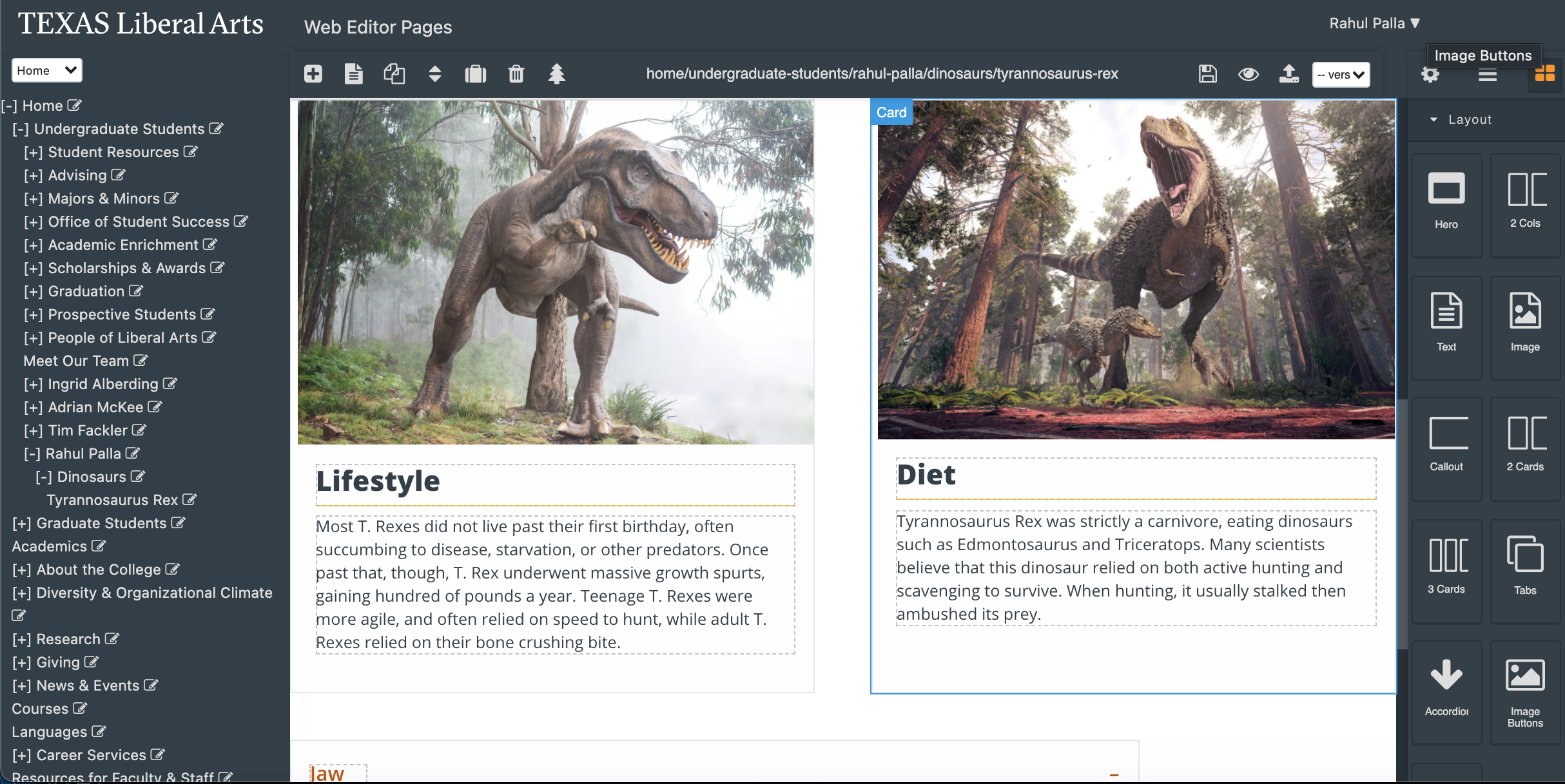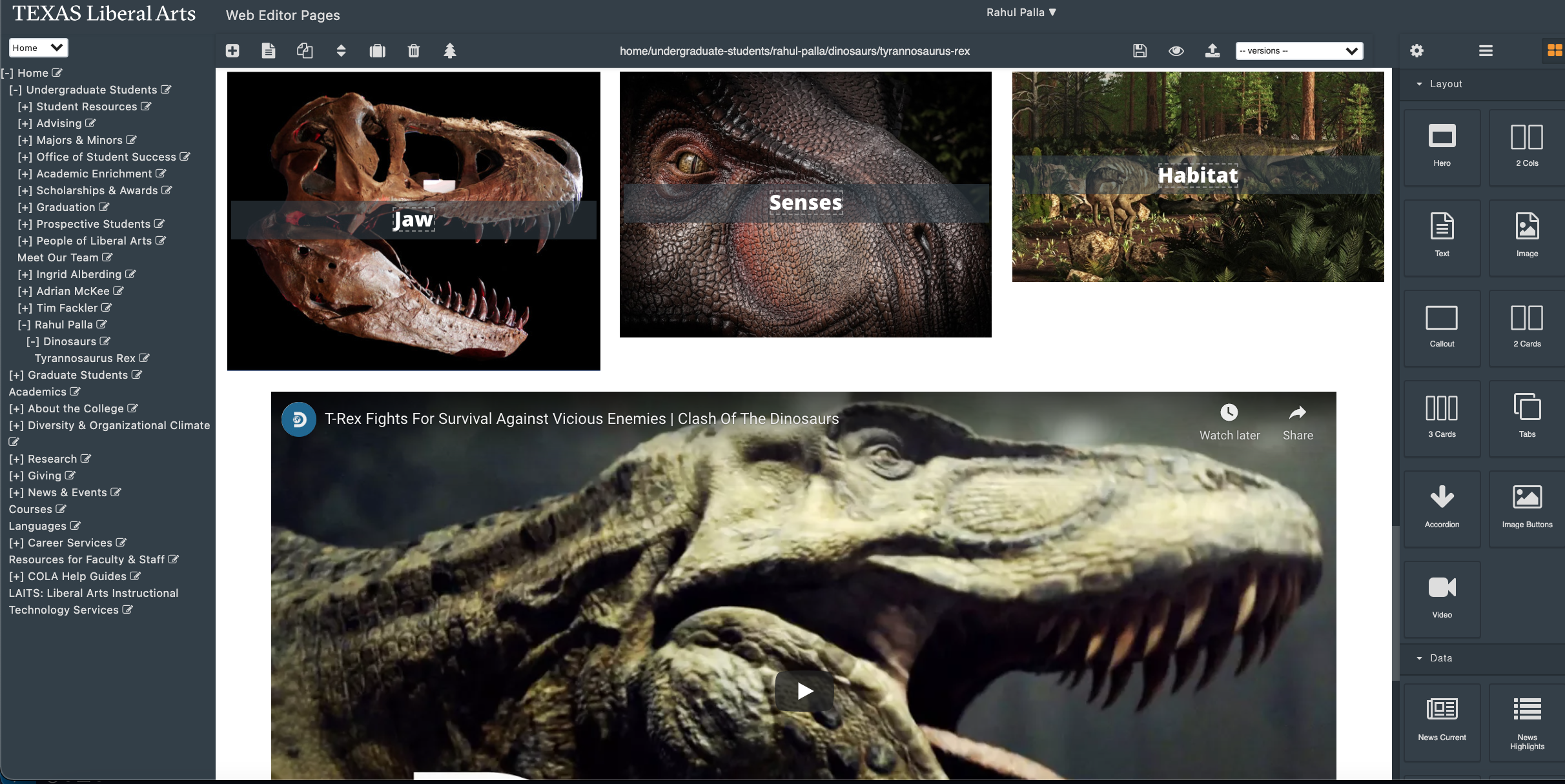 I also wrote the professional email that was sent to update my progress on my personal site and then started migrating some of the sites from the old CMS to this one. Here are a few of the sites below.
This week I started migrating actual pages and will continue to work on that.