Animation Refresh Notes
Completed Icons:
In-progress Icons:
Currently, we are working towards completing the last two animations in the animation refresh project.
For the Quiz icon, we are focusing on the timing and sequencing of the different frames in the animation. Once that is complete, this animation should be completed too.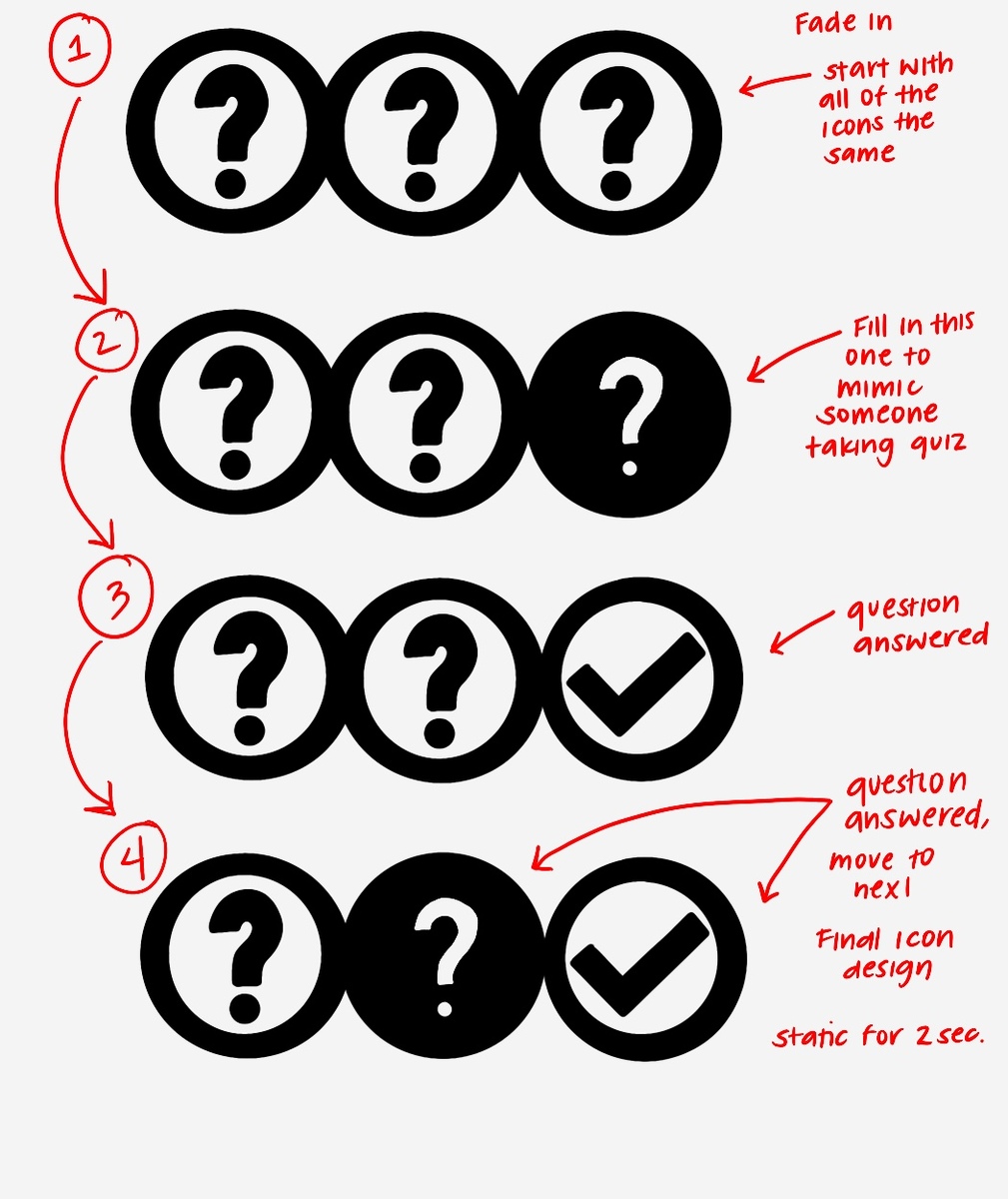 The TA icon is undergoing a complete rebrand. The icon looks too similar to the chat icon and we want to distinct between them. Therefore, Rachel will be working on a new design for this icon.