GOV Logo
For this project I had to communicate with a client from the Department of Government in the College of Liberal Arts.
They had a previous design made for a GOV Logo, but their initial request for me was to set this logo against a lighter background; "for example, against a grey/light grey background rather than navy blue?"
So I did that, and with guidance from my peer mentor and from Suloni, these were the original changes I came up with and sent the client for him to choose from.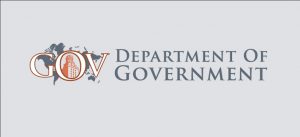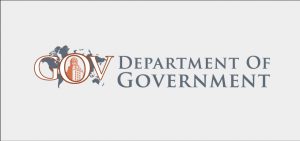 However, as I sent those images I also had to ask the client for the file types and formats of their preference (as in: .pdf, .ai, .png, .jpg, etc), and if they would be needing these for web use or for printing.
The client then answered that they would like to keep both backgrounds, and added that these would be used for email, Mailchimp and  for headers in google docs. So he left that up to me. But I was also asked to design a couple of versions without the words, just the GOV part.
Finally, with all of this in mind I created a bunch of designs and mock-ups of how they would look like in their respective fields and came up with this final pdf to sent to the client: GOV-Logo Guide You can find evidence of my designs there!