Ooh Artsy Cascade Site
Suloni had me complete the Cascade training tutorials with the hopes that I'll be able to finish some Cascade projects this semester. Here's the finished result!! I overall thought it was super fun and turned out pretty cute.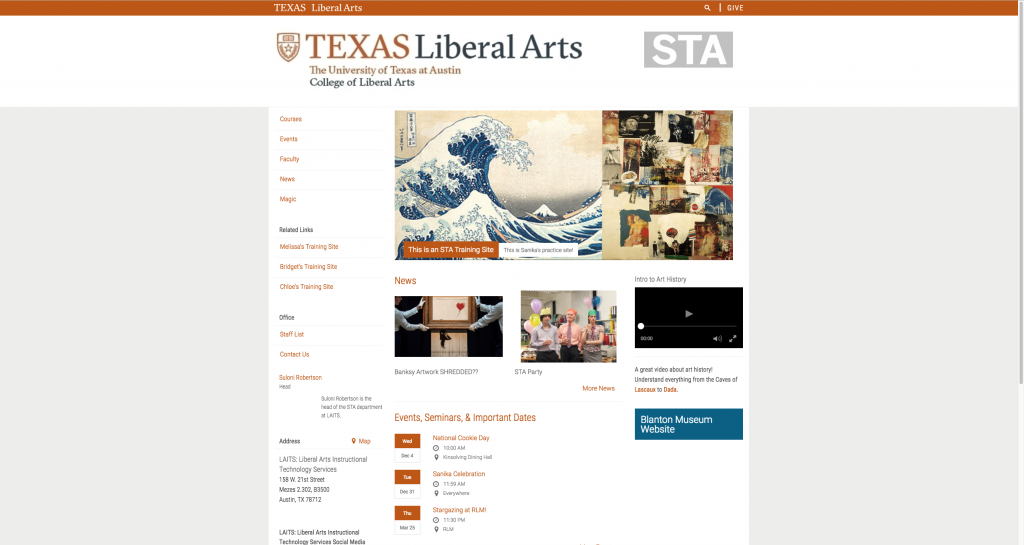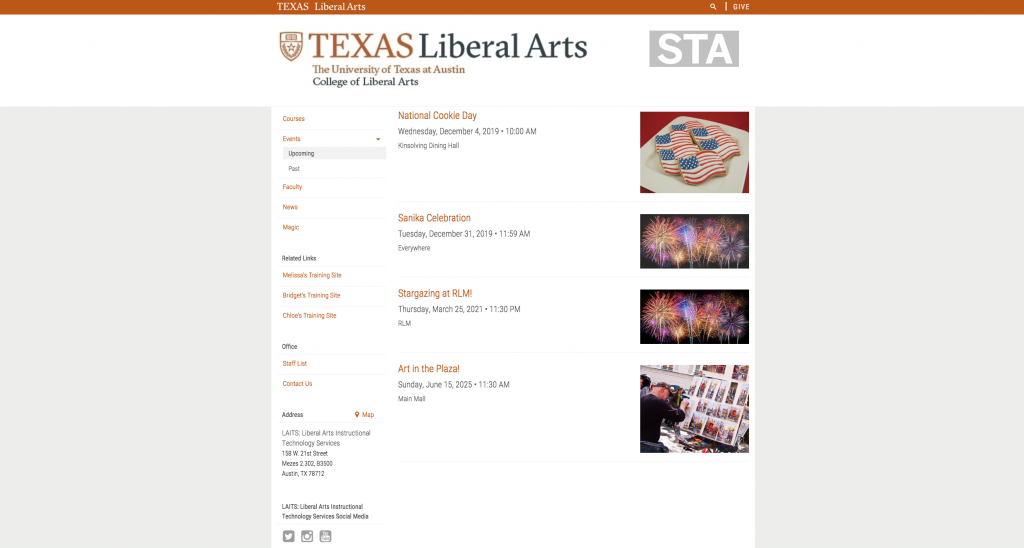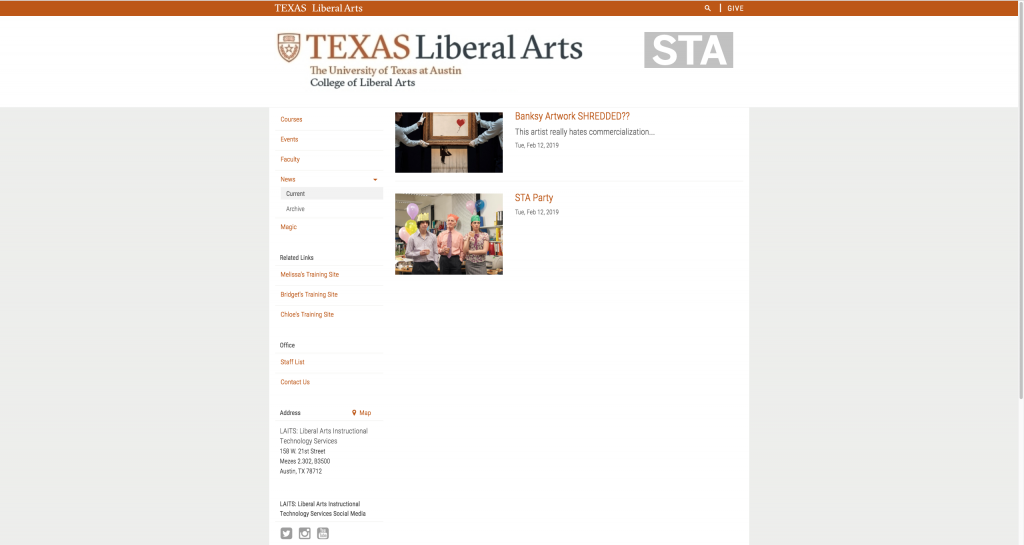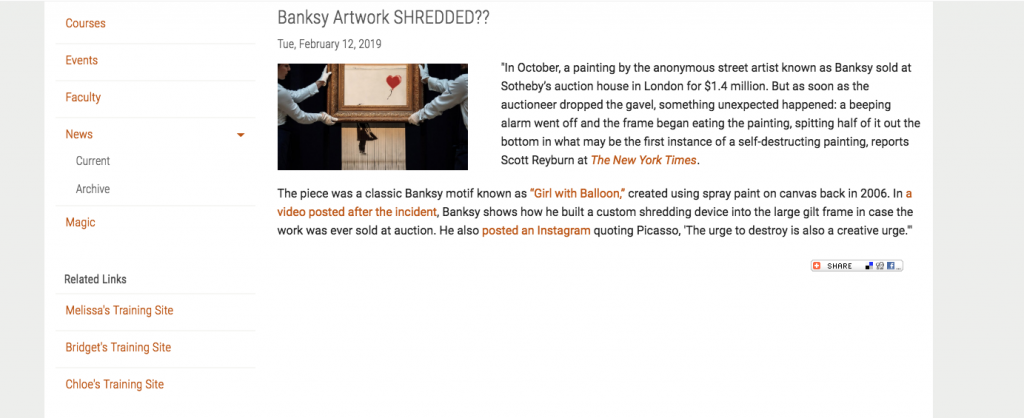 One of the tasks was to create an "invisible" page and to create a "magic trick" with it. Here's some snapshots of what it looked like.

Another cool task was to enter in the LAITS address & then link the box to a Google Maps display of the location. Here's the output.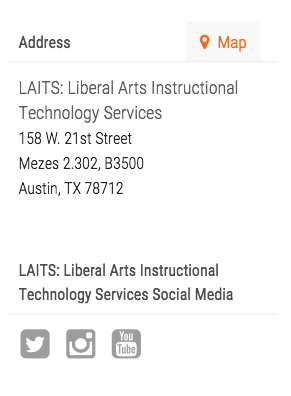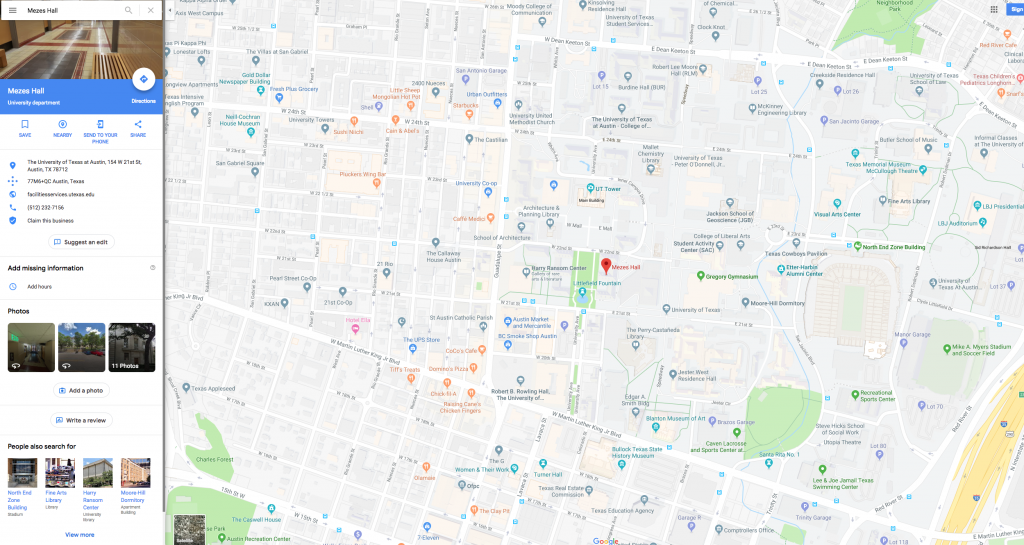 There were some cool other things like add related links (fellow STA links are linked now :')) and contact information (I had clickers drop a line to Leonardo da Vinci). Overall I really liked working with Cascade!! I'm excited for some more projects. 🙂