Russian
One more photoshop addition! This time I made the hanging pots and pans in the kitchen: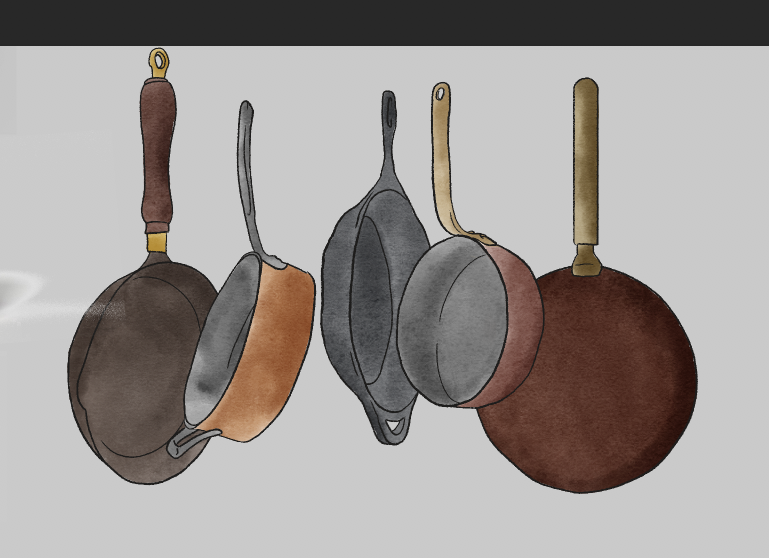 Racial Geography
Still working on Racial Geography. I figured out how to make the header shrink smoothly when you scroll and worked on making the transcript and bibliography dropdowns. Also, the dashicons show up now (Thanks to Stacy's help)!
Now I'm trying to focus on making sure the positioning and text and everything don't get super funky when the window is resized.
https://racialgeographytour.org/tour-stop/littlefield-mansion/