Week of 10/8
This week I finished another V Lab! As a completionist, it stresses me out that I can't incorporate a lot of things into the new site. But I think I'm finally done with V Labs for now, even though the project as a whole is still ongoing.
I also edited some COLA IDs:
That last ID is one of my faves; the color of the man's shirt compared to the background and the color of the flowers just looks so good!
Finally, I got to do some animation work again (yesssssss) and my task this time was to make the angles for the young child of the Glasses Boy and Awake Girl that was the crawling baby from last time (boy they sure grow up fast!)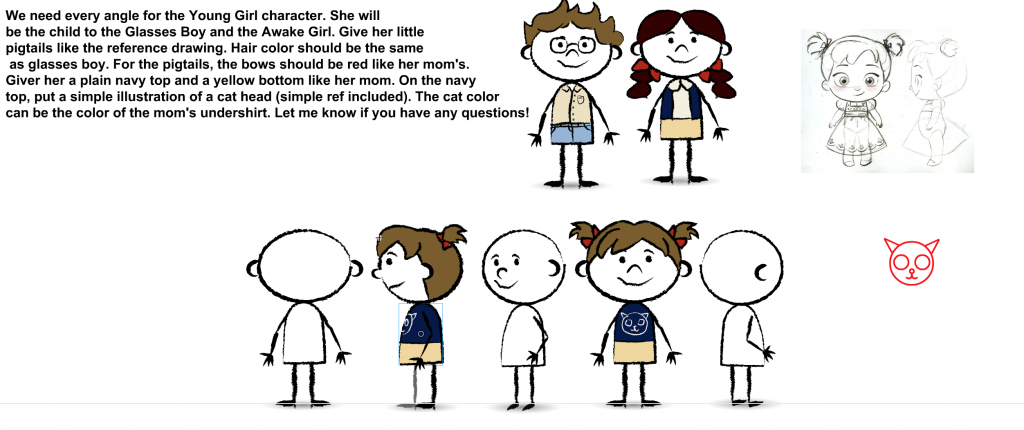 She's basically a combination of her dad and mom, so she has components from both parents in her design. Also I'm assuming she likes cats.