I worked on more objects for Russian this week! First, I was assigned to make a moving van.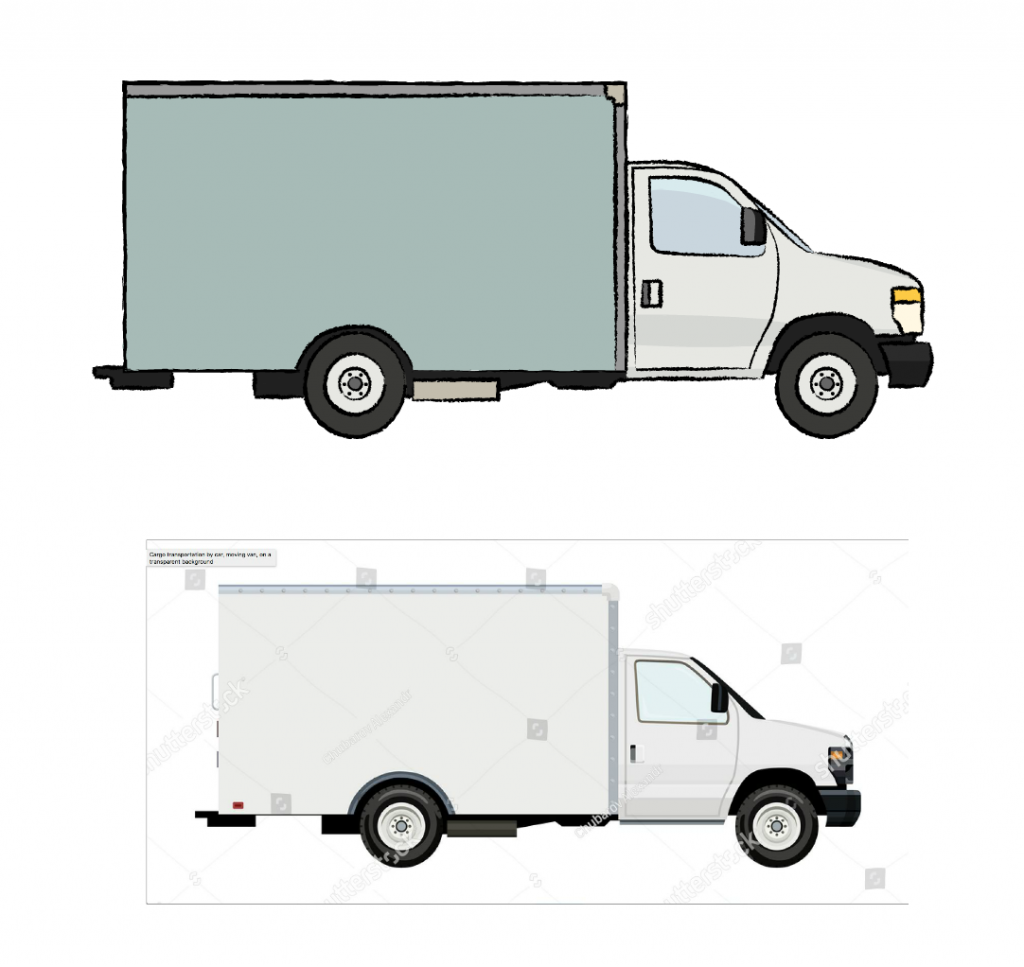 I kept everything basically the same as the reference image except for the green/gray back part of the truck.
I also made transparent plastic bags for the cookies:
For illustrations, I worked on a new one where Little Prince is looking out the window at a bird in an apple tree.
Process: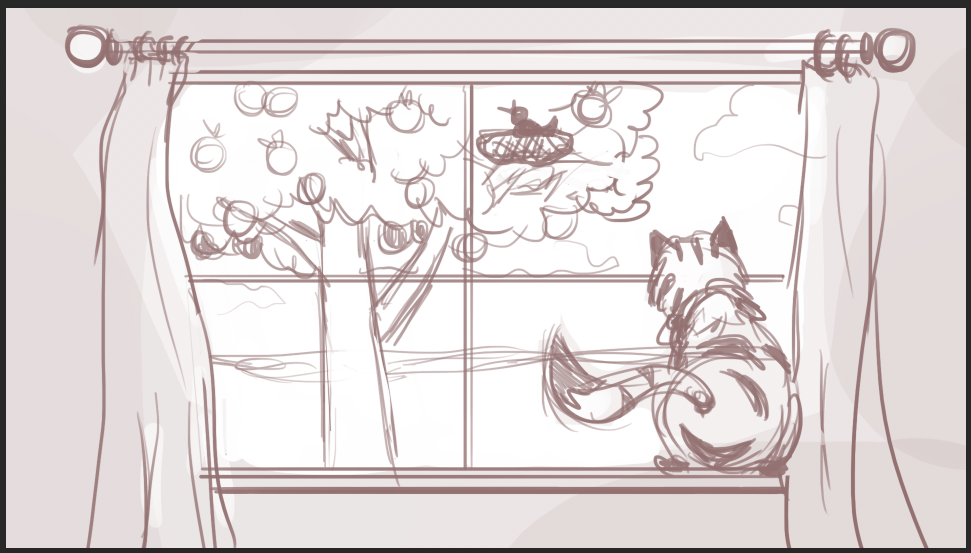 This initial sketch showed Little Prince facing outwards, with the emphasis placed on the tree and bird.
Then, based on feedback from Kathy and Suloni, I changed up the composition to show Little Prince's face, so that it was more obvious what he is staring at.
After coloring, this is what it ended up looking like: