Hipster Hedgehog:
After I completed Oleg's character sheet , I gave him the hipster accessories that the professor Requested for him.
Moving Forward with the illustrations, I started with one of the illustrations and established the way the illustrations would be colored in.
I then created these photoshop files of the illustrations for each scene so that the Jaclyn and Chloe may be able to color them in. The characters are also roughed into the poses I think they should be in. I made each photoshop file filed with references and suggestions to guide the others when they open it.
This an example of a typical photoshop file with a completed illustration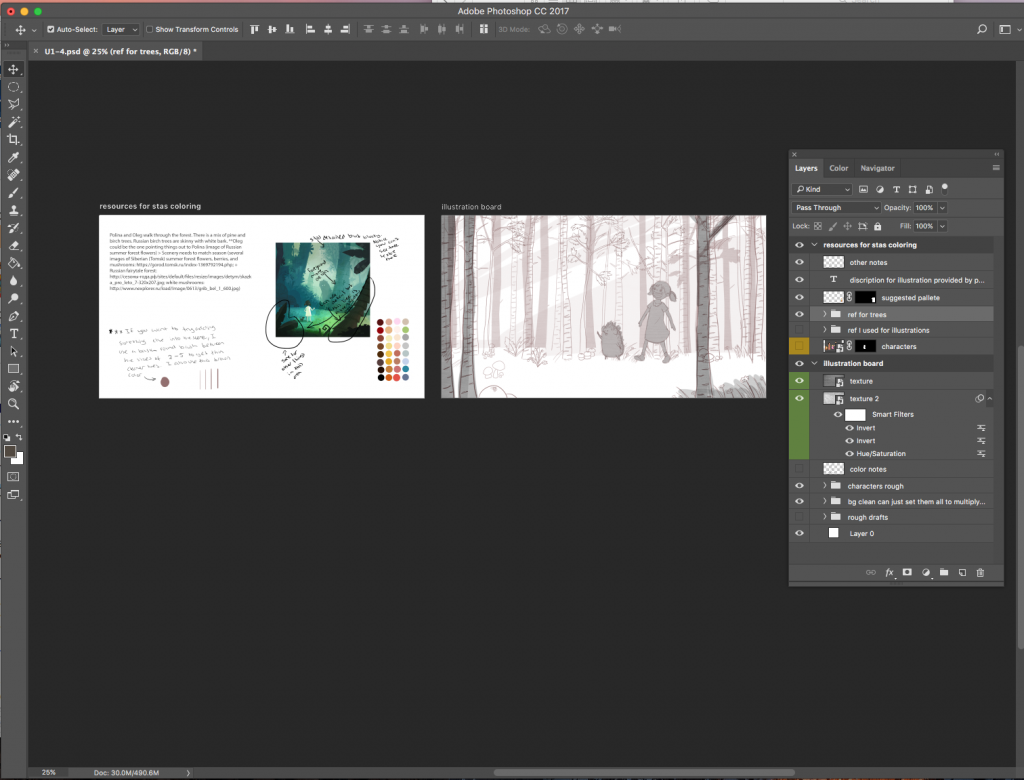 My Process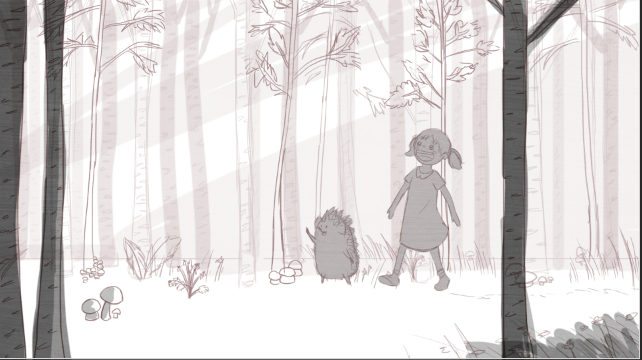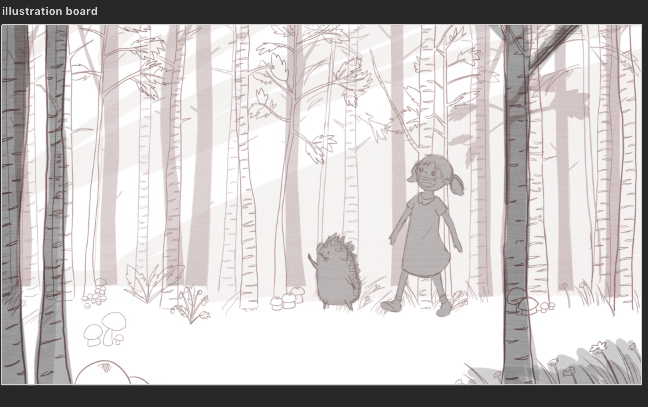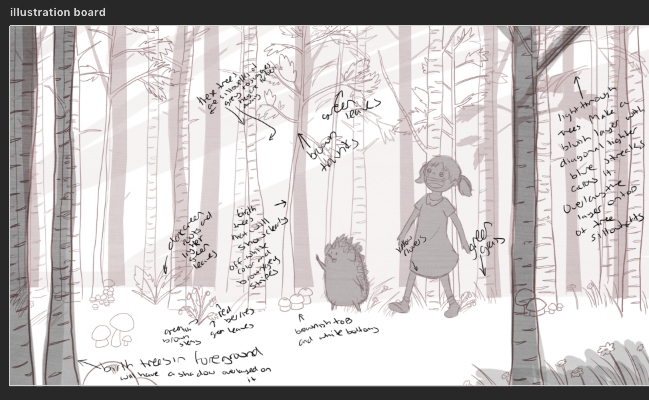 These are the completed illustrations so far but will need to be roughed out a bit more towards the end.