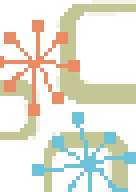 amy zhang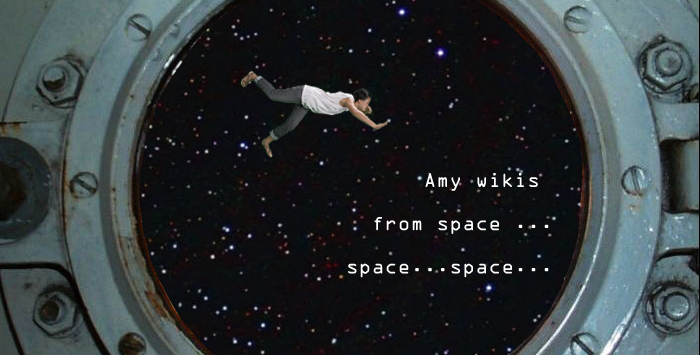 Amy is a second year STA and a recent graduate from The University of Texas where she studied Philosophy and Art History.
Things she enjoys (and websites that relate to them) :
05.16.10
(Thank you Kate for the) Drupal demo! Started building The Cola Times with Drupal
Added Sarah, Kelli, and Ashley's illustrations to the layout. Will change the banner so there are not two Towers . . .
05.12.10
Finalized The Cola Times layout and started CSS coding!
05.07.10
Made changes to layout for "The Cola Times" (new name for advisor blog)
Met with Kate for tutorial on coding for Drupal!
05.05.10
Another advisor icon.
Started refining Suloni's mock up for advisor page. Here's what it looks like so far . . .
More IDs!
04.28.10
Two adviser icons created! Started on third advisor icon for arts and leisure.
More COLA IDs. Finished the last batch from Kelli and is 5 from finished on Liberal Arts Admin and Staff
04.21.10
Last version of gov banner
Adviser icon progress . . .
More COLA IDs for Kelli and for LA Staff.
04.07.14
Diamond vector illustration rush job.
COLA IDs!
Gov banner text added. I think these are the better options for text style: style 1 and style 2
Advisor icons
04.07.10
Started working on LA staff and department chairs 500w ID photos.
Also working on regular COLA IDs
Added text to government's banner and sent them to Stuart Tendler for his consideration. San serif text. Serif text. Will add better textures.
03.31.10
More COLA ids!
Got some feedback and instruction on the illustration for the government banner from Stuart Tendler.
03.24.10
Finished last COLA ID batch
Created mock up for GOV Banner
First outlines
Changed speaker figure
Experiment with cartoon-y style
Moved into PS to add texture and color
Worked a little bit on one Meso American image
03.03.10
Scanned drawings for GOV IDs and started placing them in banner layout.
Finished last batch, started new batch COLA IDs
03.03.10
Changed the layout for the Medical Ethics DVD cover so that fewer changes need to be made to each file.
More COLA IDs!
02.28.10
Finished an avis des artistes layout that fell through the cracks. Michel Bouquet. Page 1 Page 2.
Made several layouts for Medical Ethics DVD. This involved recoloring and making a grouped vector image of the Schusterman Center for Jewish History's logo and fitting it into the existing indesign layout. Here's one.
02.25.10
Finished all of my COLA IDs!
Changed layouts for Medical Ethics DVD series.
02.24.10
Still working on avis des artistes
Refined GOV banner image
Gave Ashley and short tutorial on COLA IDs and some feedback on re-corrected images.
My COLA ID batch is nearly done!
02.17.10
More COLA IDs . . .
Uploaded first batch of IDs to DASE! Giving Ashley some feedback for image corrections.
Started sketching for GOV rally banner.
Aristotle is finished!!
02.10.10
Updated master list for 500w cola IDs. Now 47/74 are completed!
Aristotle's robes are finished!
Met with Sarah and Kathy briefly for instructions on 500w COLA IDs
Trained Ashley more thoroughly on image corrections
02.02.10
COLA IDs!
Aristotle's robes
Finished Avis des artistes pages for Simone de Beauvoir!! Page 1 and Page 2
01.27.10
Started Avis des artistes: Simone de Beauvoir
Corrected 9/74 COLA IDs
Gave Ashley a short demo for correcting 500 width COLA IDs.
Update on Aristotle! Now nosier, and cheekier.
01.17.10
Finished correcting a Meso image
Update on Aristotle
01.15.10
Back to work on Aristotle!
12.15.09
Latest version of Aristotle
Finished batch of Cola English Ids
Categorized and renamed all large Cola Ids on the projects volume.
12.02.09
Started illustrating Aristotle for Rhetoric and Writing banner!
Finished all COLA Government IDs!!
Made changes to all my Avis des artistes pages.
11.28.09
Finished Illustrator tutorial
11.24.09
Met with Sarah and Phil about Avis des artistes.
11.18.09
Finished Xenakis version 2 for Avis des artistes. Page 1
Working on Illustrator drawing tutorial.
More Government ID image corrections.
Created a Photoshop action that speeds up the image corrections of images taken with similar lighting conditions.
11.11.09
Finished training on COLA Id image corrections! Started editing Government department's images.
Avis des artistes. Vilar Page 1 Page 2
Sauguet Page 1 Page 2
11.04.09
Got feedback from Kelli on my practice COLA ids
Avis des Artistes. Designs for Francoise Verny Page 1 and Page 2.
Designs for Alain Robbegrillet Page 1 and Page 2.
Finished Messiaen's Page 2.
10.28.09
Doing practice COLA ids. This is the last one I completed.
10.25.09
Met with Kelli for COLA Id tutorial.
10.24.09
Avis des Artistes. Designs for Jeanne Moreau Page 1 and Page 2.
Finished Messiaen Page 2
10.21.09
Began design for Olivar Messiaen page.
10.19.09
Avis des Artistes. Finished Page 1 and Page 2 for Yves Montand
10.18.09
Avis des Artistes. Finished Page 1 and Page 2 for Chantal Thomas.
More Meso-American colour corrections 🙂 🙂 🙂
10.14.09
Perhaps you would like to make a snowflake? You can also download the EPS file to use.
Began Meso-American colour corrections.
Cut out portraits from black background. Began designs for . . .
10.07.09
Began portraits for Avis des artistes. Here are three. . .
Vilar
Moreau
Messaine
10.06.09
Even more colour corrections.
10.01.09
09.30.09
Change in colour contrast in East European Jewish History mock up.
Slight change of China Rising font.
Banner mock ups for Travel wiki
09.28.09
Second photo correction
09.26.09
Adjusted the background for CMAS Banner.
Completed first photo correction.
09.23.09
Completed photo correction tutorial with Kelli
Made new background for another CMAS banner
Began mock up for East European Jewish History
09.20.09
Created mock up for China Rising
09.16.09
Created new background for Cmas Banner.
Created a Banner for COLA
Changes to Tiger Mockup
Made two mockups for Policy Agenda Project's Banner
09.09.09
Removed background from photo for Cmas Banner.
09.04.09
Started making buttons and experimenting with background for tiger mockup.
Resolves confusion about wiki through MUCH trial and error
09.03.09
Finished icon and changed banner for wiki
Completed "Getting Started" tutorial for Dreamweaver on Lynda.com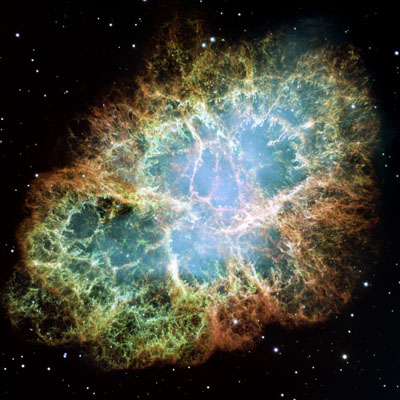 Here is a huge image of the Crab Nebula.