9.4 Environmental dangers
Start: October 2, 2023
Completed: October 27, 2023
Description: I was assigned another UTCF image tracking assignment that dealt with Environmental dangers. This time I had to browse for images in pexels, pixabay, or unsplash that matched the vocabulary word given. I quickly realized that some words were difficult to find images for, due to its abstract nature/concept. However, after getting some feedback, I found images that matched the vocabulary word.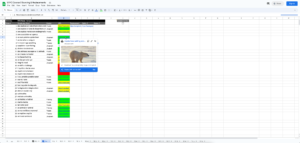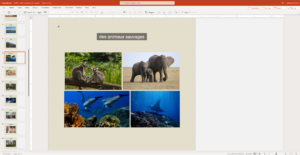 Intermediate Training: Brochure
Start: October 2, 2023
Completed: October 27, 2023
Description: After reading through the basecamp instructions on how to create and design brochures, I chose to create one for the LAITS Software Development Services. I first created a canvas and divided it into 6 sections. I did a rough sketch of the design and came up with the first iteration.
After receiving feedback, I corrected some spacing errors, aligned texts, and added some movements by changing the shapes of certain objects. I also tried out different styles to order the information on the inside of the brochure. Nevertheless, I encountered some problems with the excess negative space at top, the alignment of certain texts, and the quality of some icons.
MSISP_brochure_bleed_1 MSISP_brochure_bleed_2 MSISP_brochure_bleed_3
For the final iterations, I image traced the icons and also recreated them in illustrator to get improve their quality which served as practice. I reorganized the information found on the inside of the pamphlet in ascending order while keeping the same amount of spacing throughout. Additionally, I lengthened the top shape containing the title "Services we offer" to span across the entire length of the pamphlet's inside which combined with the ascending bullet points, filled in more space and reduced the negative space. Finally, the last thing I edited was the bottom portion of the pamphlet by adding a bar, another organic shape, or leaving it blank.