UTFC Logo Design 
Project: Connexions Francophones Logo
Notes: This week I've been focusing on finalizing the logo for approval. Although now after recent feedback, this project will come to a halt until further notice. Currently, I have altered the colors and tweaked a few paths in Adobe Illustrator.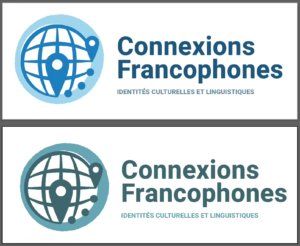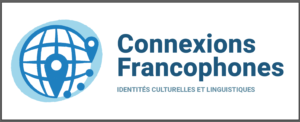 UTFC Advertisements
Project: Connexions Francophones Ads
Notes: This project is also on pause as I will be focusing on other elements of this project. For now, I have another quick sketch of a possible advertisement.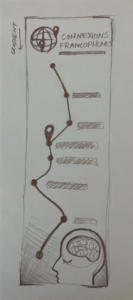 UTFC Studio Testing
Project: Backdrop Color Testing
Notes: Since UTFC plans on recording its lectures this summer, I had the opportunity to go inside the recording studio to test backdrops for the lecturer. It was a cool and fun moment to get a hands-on experience with the other side of this assignment! I could see the backdrops in real time and edit them to the correct display such as altering contrast and saturation inside Photoshop.