Joseph C. TenBarge Outstanding STA Award Certificate
Client /Prof: LAITS
Completion Status: Started on March 20
Staff Guidance: Maddy
Complete by: ASAP
For the STA Presentation, I've been working on the certificate for the Joseph C. TenBarge Outstanding STA Award. This is the final draft that will be updated with the winner of the award later on: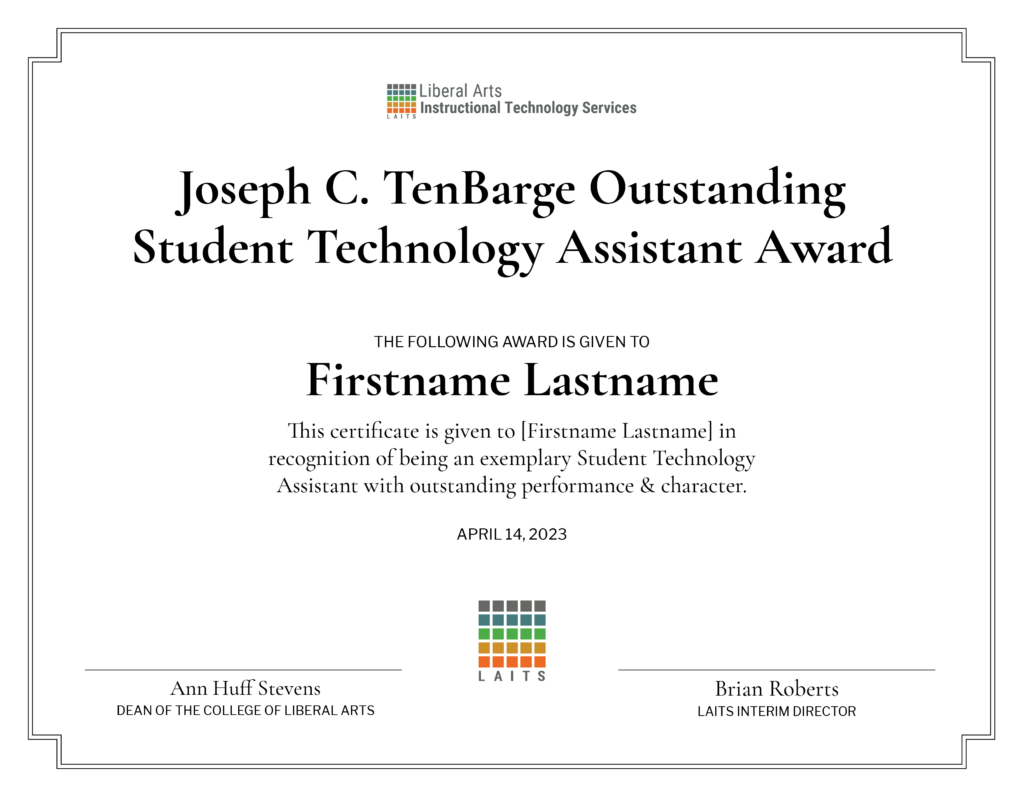 STA Presentation Intros
Client /Prof: LAITS
Completion Status: Started on March 24
Staff Guidance: Maddy
STA Team Members: Marissa, Carrie
Complete by: ASAP
Also for the STA presentation we've been working on presenter intros that will show prior to each presenter's segment. I finished up Jonah's and am now working on others:
GRG Proposal PresentationPoster
Client /Prof: Tiffany Swonke
Completion Status: Started on March 27
Staff Guidance: Maddy
Complete by: March 27
On Monday I worked on a super quick GRG poster that was meant to advertise a proposal presentation in the department.
Here are my drafts:
And Maddy and I ended up settling on this one: