Week LXIII
Faculty Search Committee PPT Redesign
Remember this? Well, I finally got something to actually do for it. Lorena gets all the credit for the template Ai files, but I did fill in about 6 of these graphs. The hardest part was the differing scales, but Maddy helped me with that.
EDIT: THE GRAPHS FEATURED CONTAINED PRIVATE FERPA DATA AND HAVE BEEN REDACTED.
GSD Course Posters
Project: Faculty Search Committee PPT Redesign
Client /Prof: Raquelle Brant
completion status: WIP
staff guidance: Maddy K
STA team members: Lorena, Marissa, Leilani, Luisa, Carrie
description/plans: Designing posters for the German department, some new and some updated. Maddy created a template.
To be completed: Feb 24th
Woohoo, this is my first big logistical/project management task in a while, maybe since photo IDs? When was the last time I got to make a big spreadsheet? Long enough ago that they changed the formatting in google sheets for dropdown options, it's automatic now instead of having to write it in some hidden data options tab.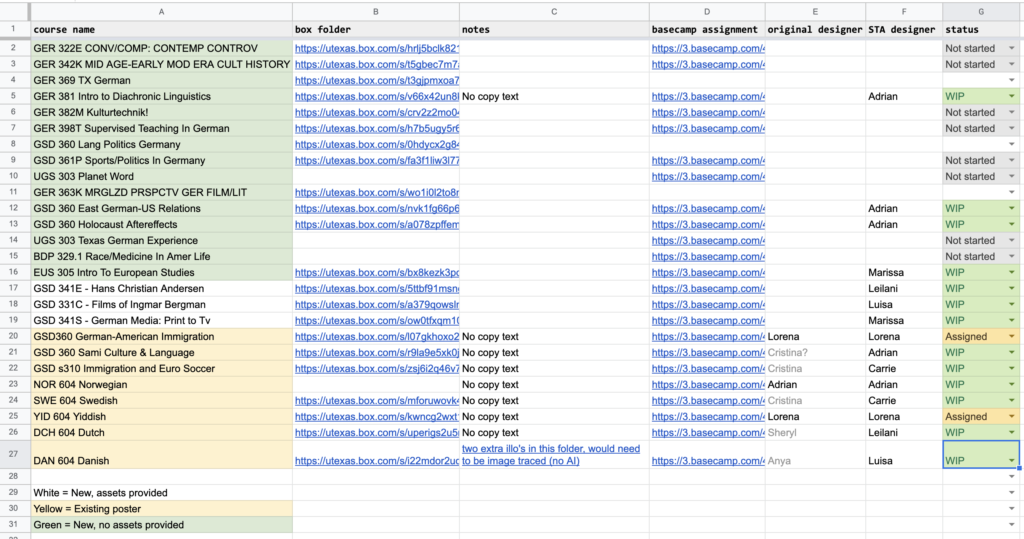 As you can see, there's 26 posters the GSD department would like created. Because of that, the design flairs we played with last time would not be very time efficient (we have about a week to get this done) so Maddy created a great template. For an example, here's the template + an old version:
And my updated version: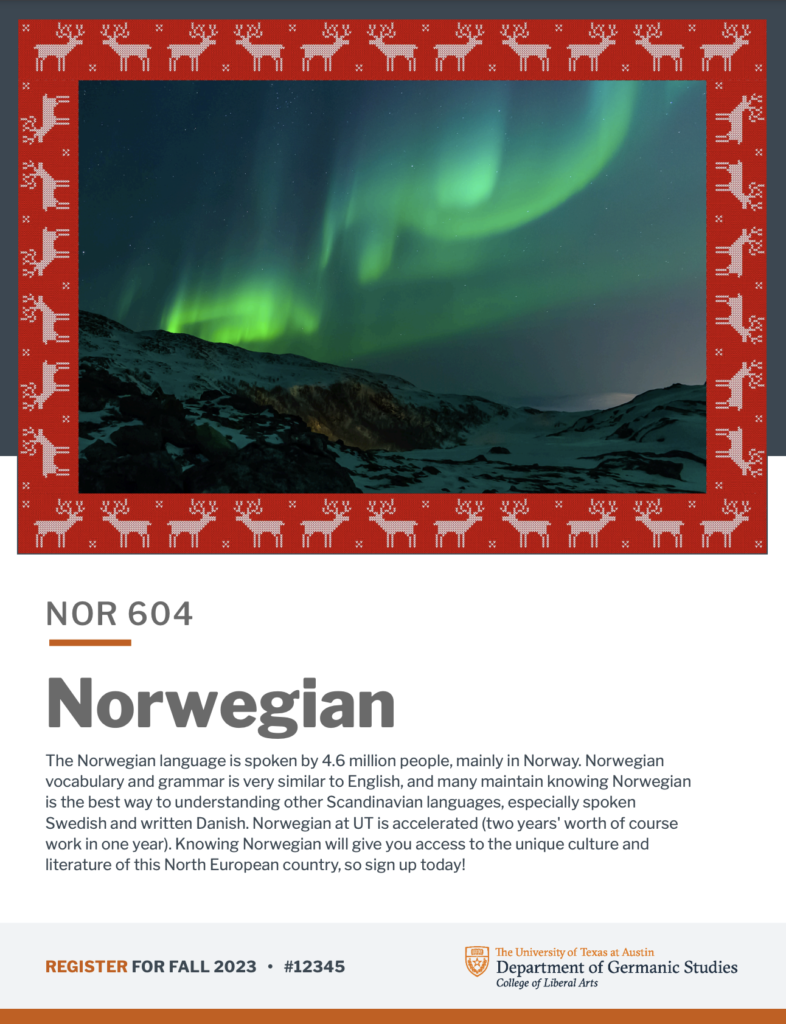 We're aiming to spend about 30 mins each on these, and around half of them are already assigned/WIP, so I think we'll make good time.