Week XLVIII
UTFC – Green Screen: 5.4B Getting Around Town List
Same deal as last time – vocab list + Francophile city. This time, it was Tunis, and directions. Some of them were sort of abstract "nearby" so I kept it simple and tried to include cats.
Fall 2022 STA Poster
The big project this week. I started by arranging the photos all on one layout. This was tricky with 14 people, so I figured… a zigzag?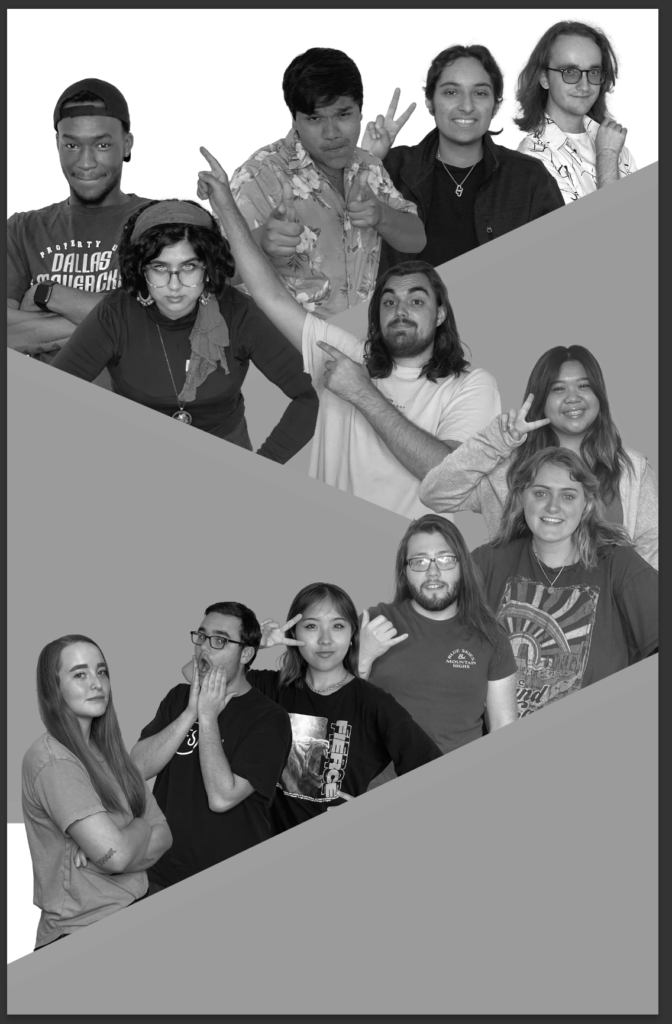 I wasn't sure what to do from there, so I added some stripes to break it up, and a simple pink gradient overlay inspired by the lighting in the editing room. Also, a soccer field background pattern, to tie in the world cup theme..?
I got feedback to focus on the video theme, and not take the soccer thing 'too literally', so I went a new direction and replaced the stripes with a vintage film strip. I also used the palette of the film strip to give the rest of the poster a more vintagey color scheme.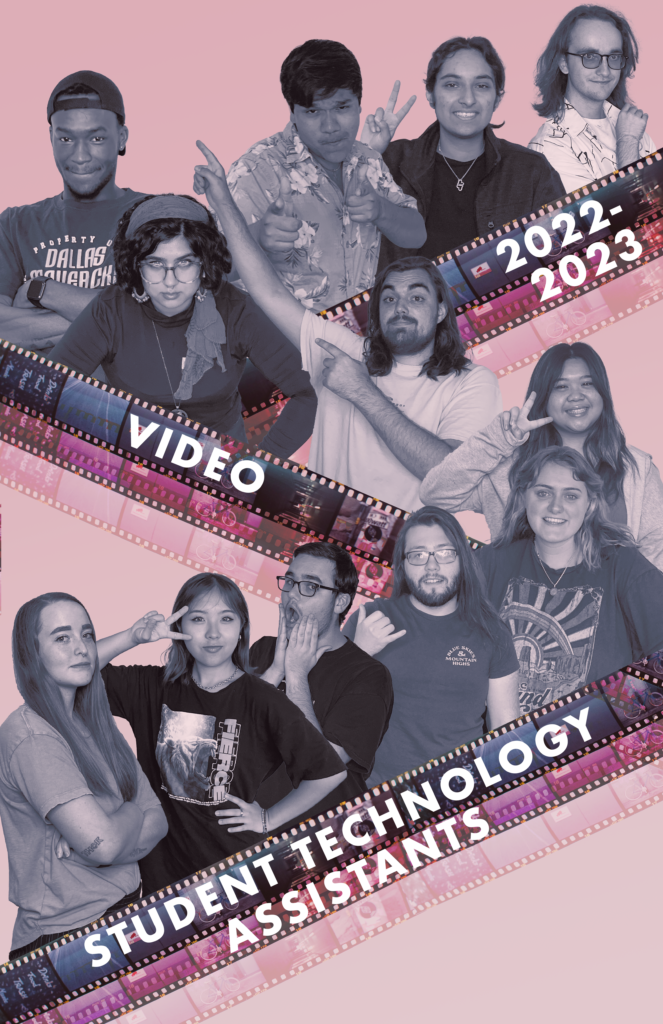 Next was the team crest… I started this without guidelines and drew up a camera-shaped logo.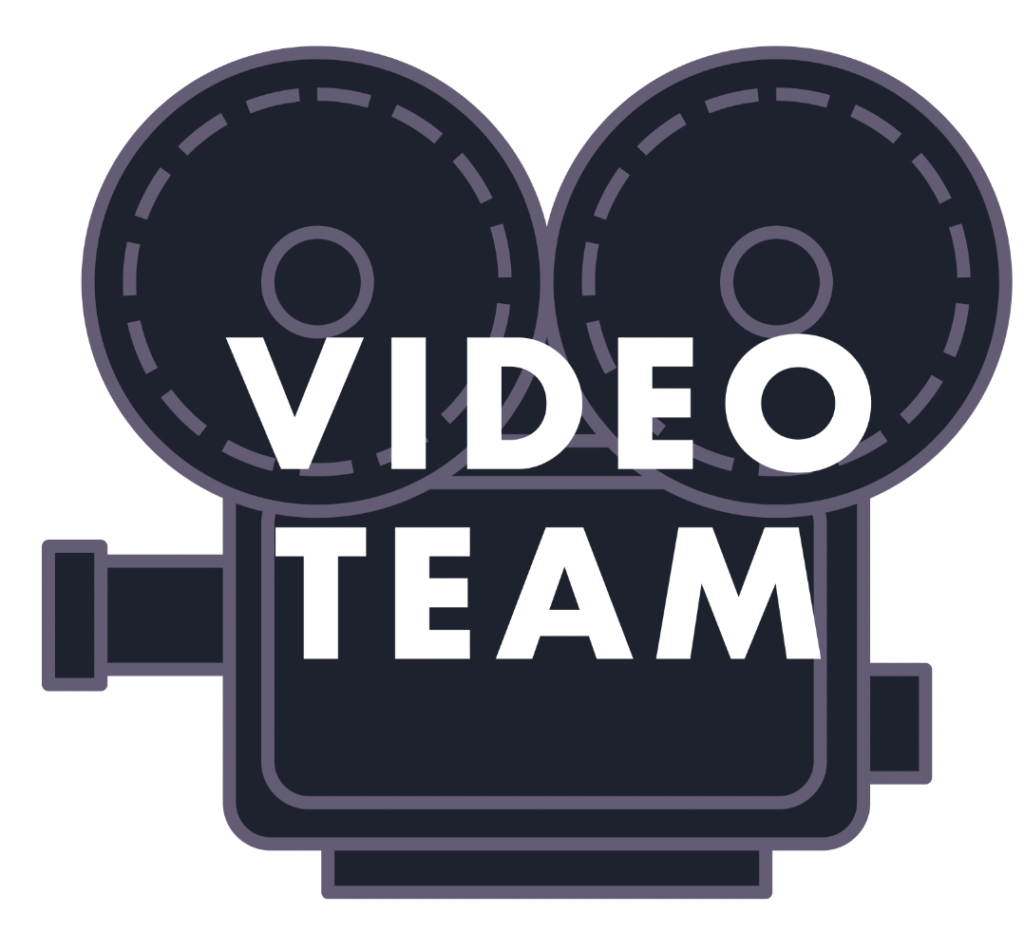 However, I wasn't sure how it would fit well into the poster. The film strips didn't leave much blank space, and I already had "VIDEO TEAM" on one stripe.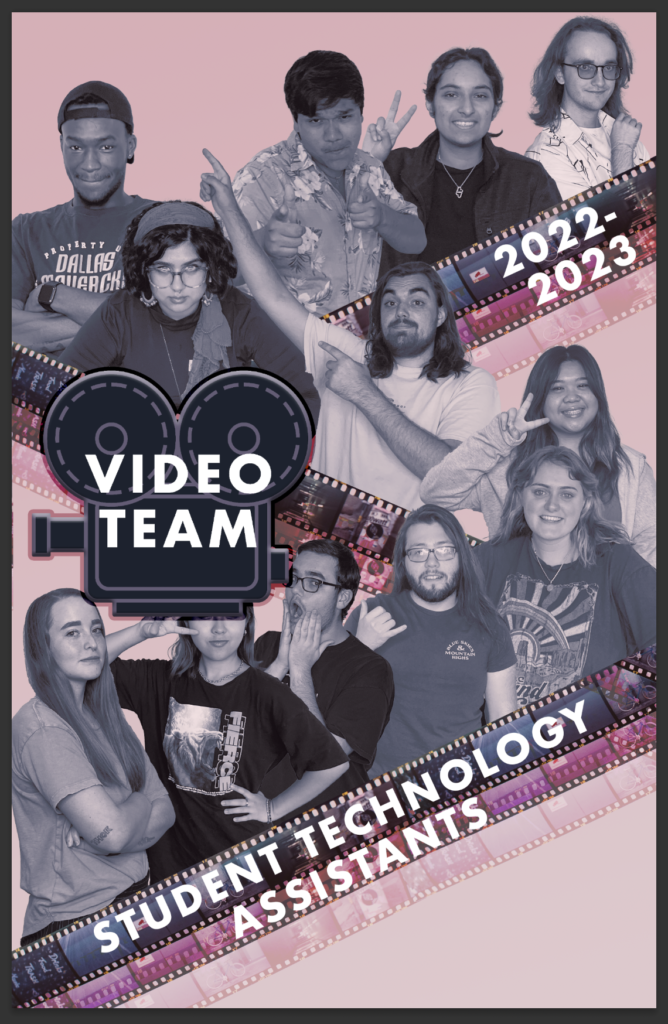 It was only after drawing this out that I got more guidelines and a specific template, based on soccer team logos.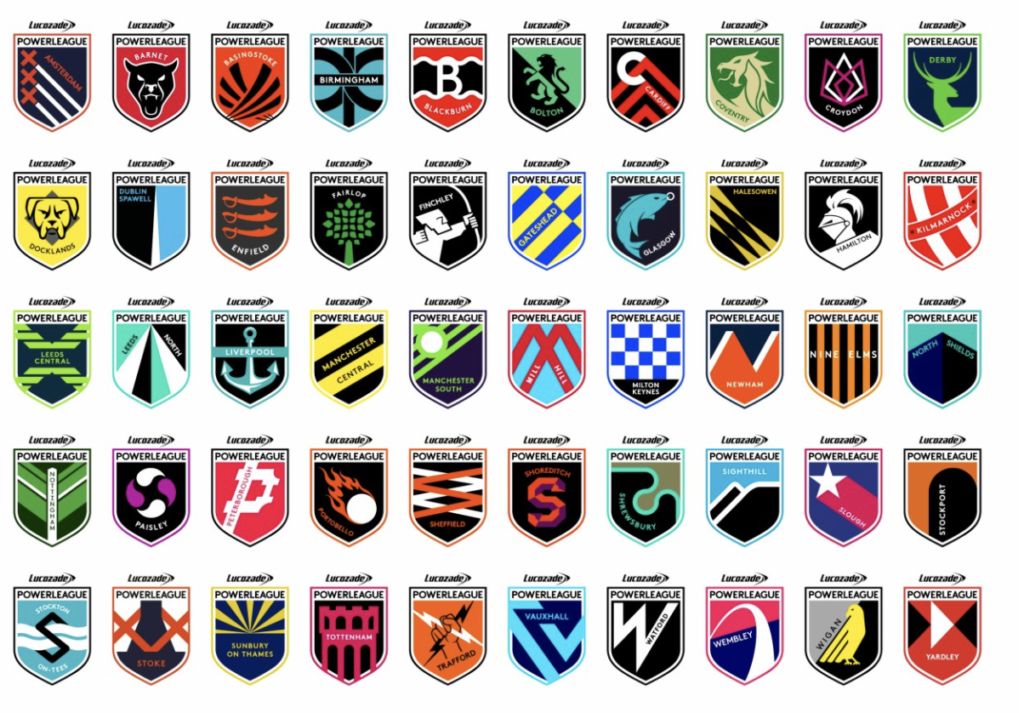 I'm supposed to use green for the video team. I'm still experimenting with how I can reuse the camera graphic I drew, since I'm not sure what else to put in the crest.
STA Blog Caricature
One last thing: I drew this one last week but I just wanted to show it here. It's an updated outfit from last semester.