Hello! This week for me started off a bit hectic. I began by recoloring some old assets for UTFC. For some reason, a few of the masonry grid backdrops in the recording studio kept appearing blue. Here's an example of the before: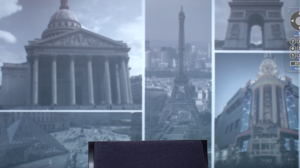 After changing the color profile and re-editing a plentiful of backdrops, here's what the recording studio chose: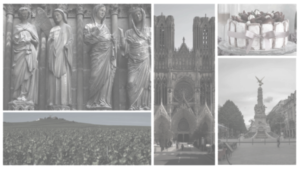 Along the side, I created a PowerPoint slideshow for UTFC that focused on Ordinal numbers in French. Although I had trouble at the start and started off with a balloon theme, I totally forgot to establish the ordinal number theme. After lots of feedback and helpful suggestions from Yazz & De'sha, I went with a counting-like theme where students get to count the object. I had to hand off the project to someone else but this is how far I got!
For the rest of the week, I received the amazing opportunity to design the STA poster for the Fall 2022 semester. Along with designing a poster according to the theme, I also was able to:
Collaborate with jr & sr art directors for approval of the design
Shadow and assist jr art director with the direction of team posters & project organization
The theme for this semester revolves around the idea of the Men's World Cup. From the inspiration pictures I was provided I churned out these various layouts: