On the 23rd I worked on finishing up my American Studies tiny card project for the American Studies department. I ended up making 3 versions for the client to choose from with the logo on from and a QR code on the back of the card.
On a side note, I received an update on one of my previous projects for the AMS department. Here's a photo of the AMS Banner I had done a while ago in the flesh!!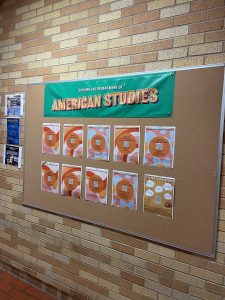 For the 23rd & 29th, I mostly worked on backdrops and banners for the UTFC project. Although I did have a small assignment like making a quick backdrop for the Art History Department, specifically ARH 301 again. It's a backdrop for the Intro to Visual Art's pre-roll videos.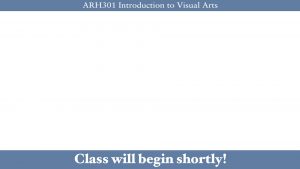 The remainder of my time went to many UTFC backdrops and banners. Below are the backdrops and banners for Brazzaville, the Capital of Congo.
And here are the backdrops and banners for Kigali, the capital of Rwanda. That's all for now!🤓