This week, I made some final edits to the project time estimate training I've been working on. We decided that a vertical flow chart was the easiest to follow: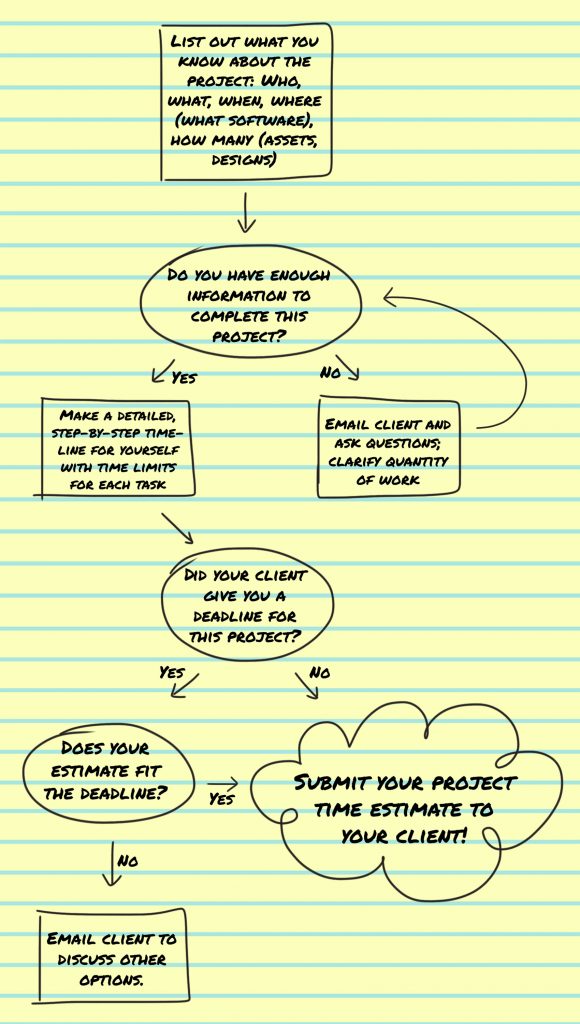 And I created this little banner to try and fit in with the pencil sketch / brainstorming theme of the flowchart.

Looking forward to doing a test run of this training sometime next week! It's pretty dense, but I'm hoping the information is clear enough. I've framed the practice part of the training to make me (or whichever future STA is in charge of providing feedback for this training) act as the "supervisor" or "client" that the STA is working with, so should be pretty fun to play that role.
Other than that this week has been pretty relaxed; Just worked on some photo IDs and tried to get a bit of stuff done on canvasser, but my computer seems to really hate running that software, so baby steps.