Institute for Historical Studies Suffrage Poster
I was tasked with creating a poster for the Institute for Historical Studies, who are hosting a talk to commemorate 100 years since the 19th amendment.
There were a few challenges:
Lots of text of different types was to be included.
The tone of the talks were not positive.

However, I want to portray the talks as critical of the past, but not intensely anti-American.
A critical tone is hard to portray within a poster, especially given an image of the side the talks support (not the opposition one is being critical about).
My first draft, in an effort to make the different varieties of text easy to distinguish and read, used gradient blocks. However, this ended up actually being confusing to read, and it wasn't very visually appealing.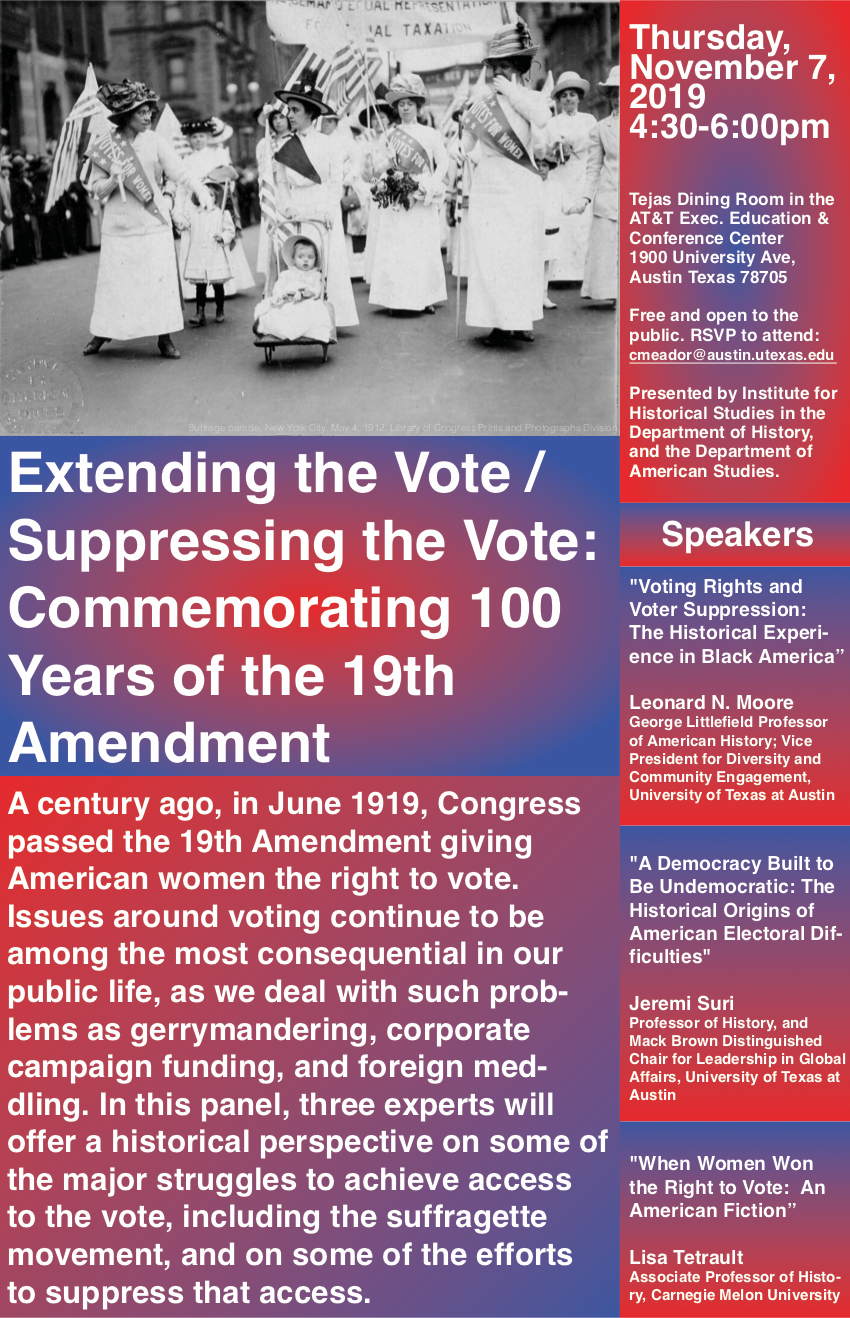 The hours I spent with the text, though, rearranging it in different ways, eventually enlightened me to the point where I could see a simple way to organize the text which was still unique. In the end, I was able to insert many elements of design that I enjoy using in my own work: blocky highlighting, faint patterns in the background, and distorted text. The distorted text in particular was actually suffrage posters' text extracted from photos. The distortion offers a darker, historical tone, which luckily came from the poster creators themselves rather than my own editing (which is a false visual narrative). I really like the end result. Special thanks to Jaclyn for helping touch up elements of the design, such as creating larger negative space to frame the text, and decreasing the size of the colored pattern to remove unwanted attention.