Week of 7/30
I've finally moved to the afternoon STA meetings!
Last week, I worked on mostly RUS412 animations and illustrations. For illustrations, I finished the Oleg's lecture dream drawing: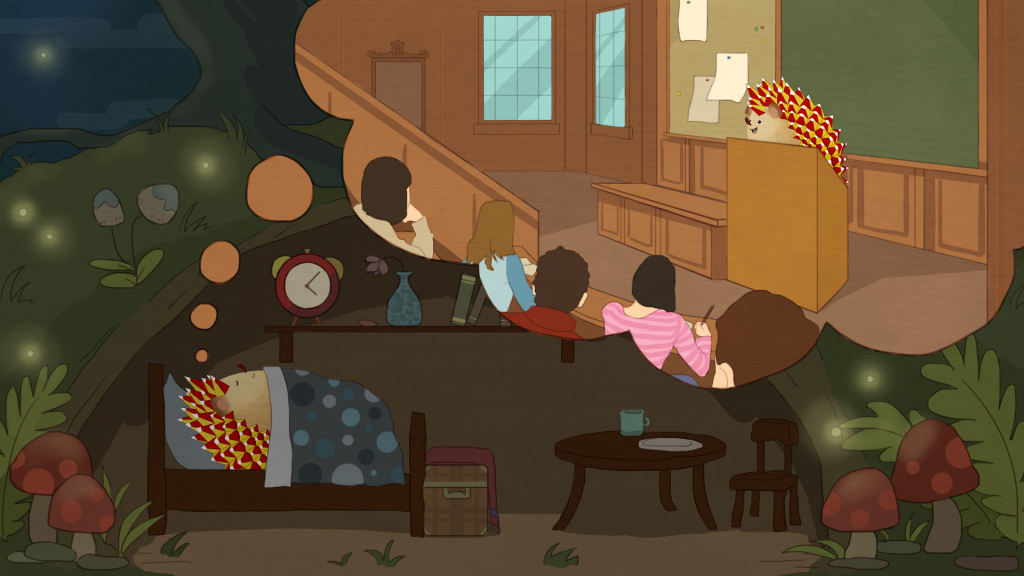 Now it looks very dreamy! I'm starting a similar piece that basically reuses the background setting of the den, but I'll change some minor details like Oleg's sleep position, the time, and the utensils on the table.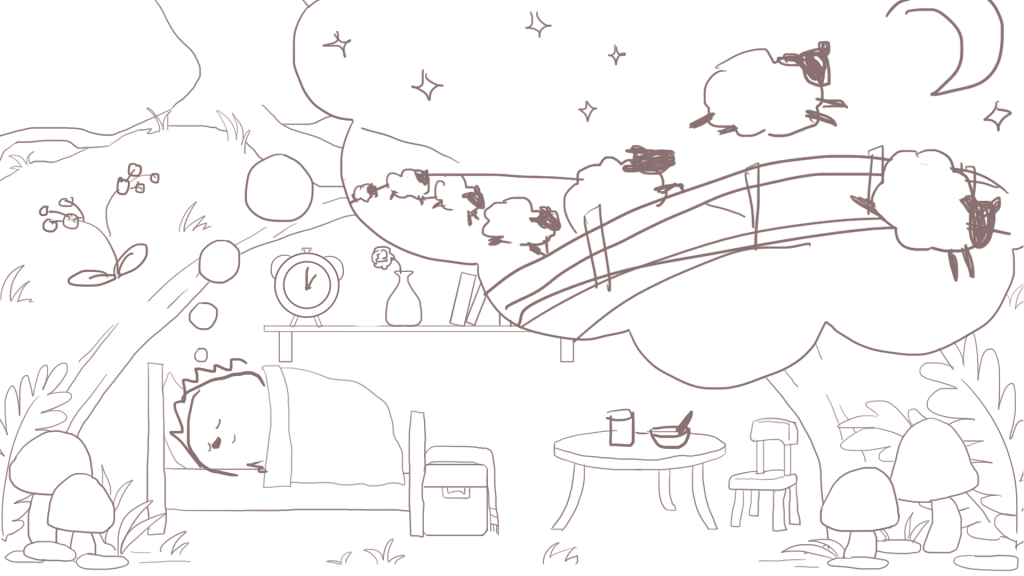 ___________________
I also finished making a trash truck for Russian animations! The hardest part was drawing the contraption on the end of the truck because I had to improvise it instead of tracing it I also made the mistake of using object drawing while filling in the color, and that makes every brush stroke its own selection instead of the entire color area. Other than that, everything else went pretty smoothly since I've already made 3 vehicles so mostly it was the same procedure.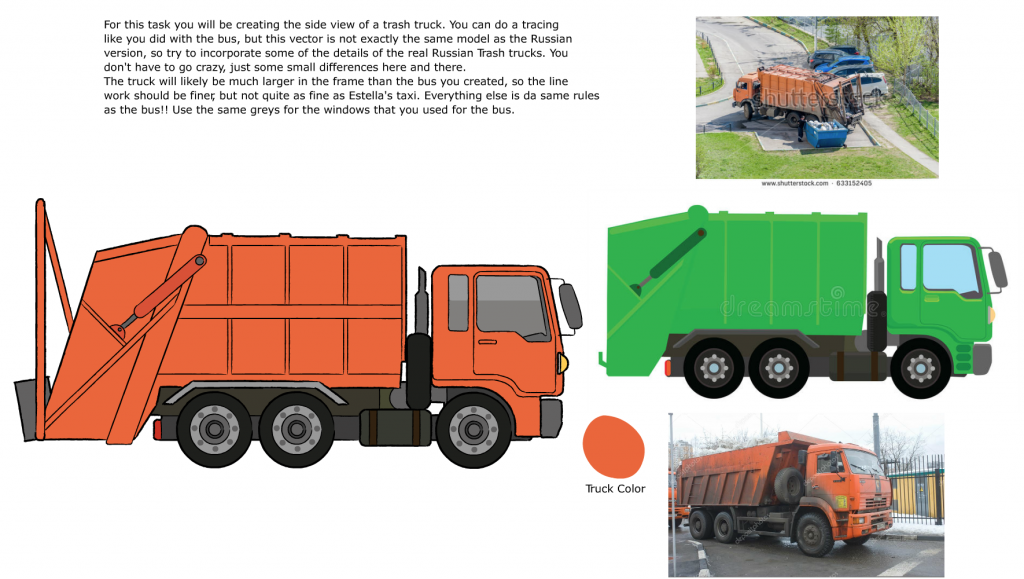 I worked on a walk cycle of the mother pulling the child away from the store after she sees how expensive the toy he wanted was.
GIF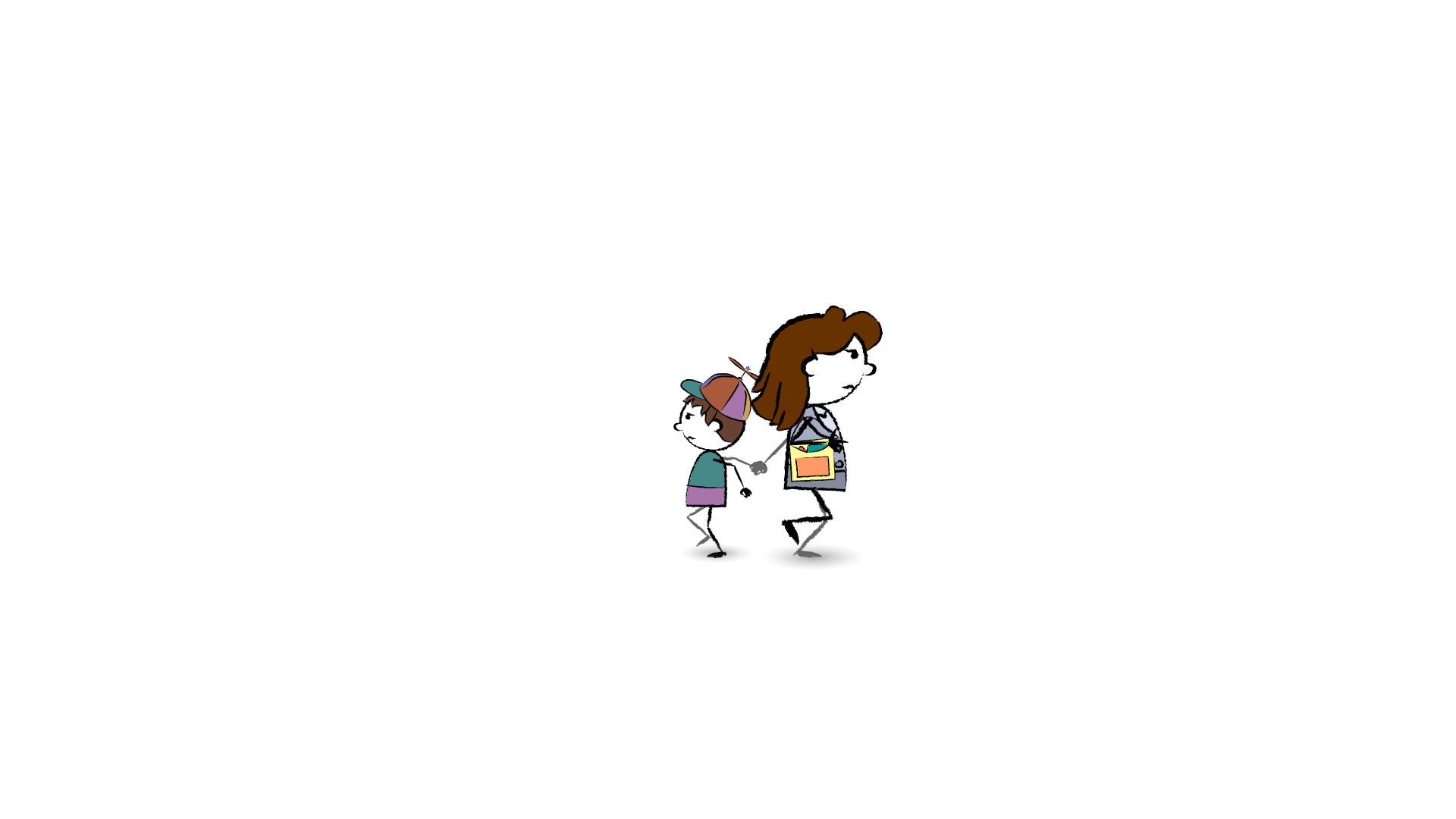 However, Tate and Suloni decided it looked a little weird (and after coming back to it, I agree) so I'll be making revisions to it! Look forward to the new and improved version next week 😉