Creating the "Russian Subway" Set for RUS407 animations
The creation of the "Russian Subway" set definitely yielded my favorite outcome for backgrounds in RUS407 animations. After getting comfortable with set building within Adobe Animate, I wanted to experiment with incorporating hand drawn illustrations with pen, watercolor, and paper into the program as the set design. First I drew the tunnel itself. From my research I saw that many Russian subway tunnels have large archways with ornate designs and big, expansive entrances, which I tried to incorporate in my drawings. After completing the hand drawn picture, I scanned the image into the computer and touched it up in Photoshop, adding shading and contrast to create more depth. Here is a before and after comparison of the original untouched image scan and after I finished touching it up in Photoshop: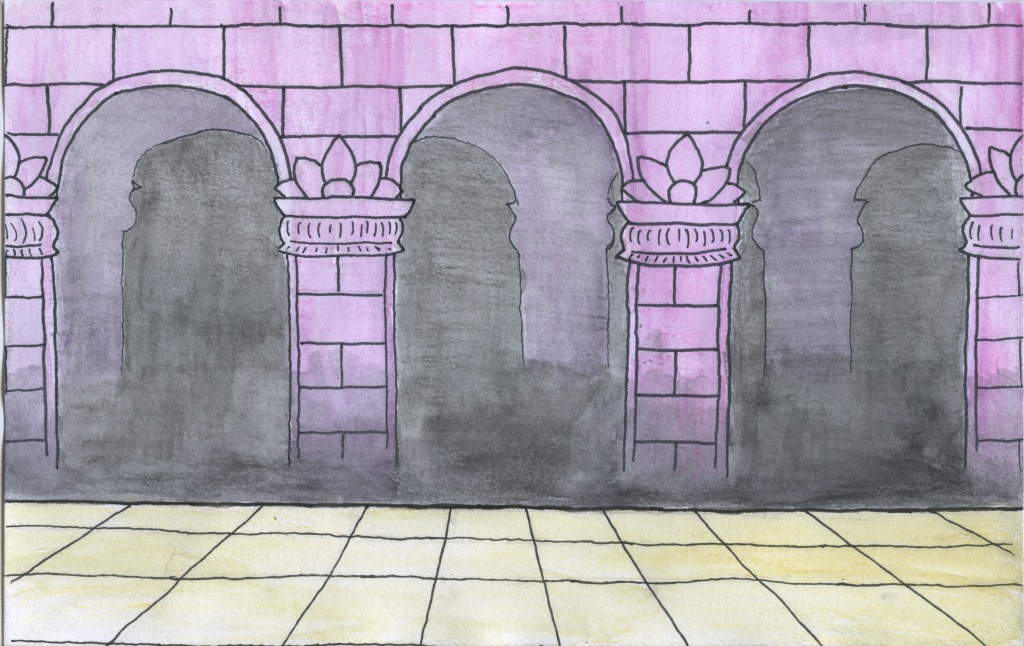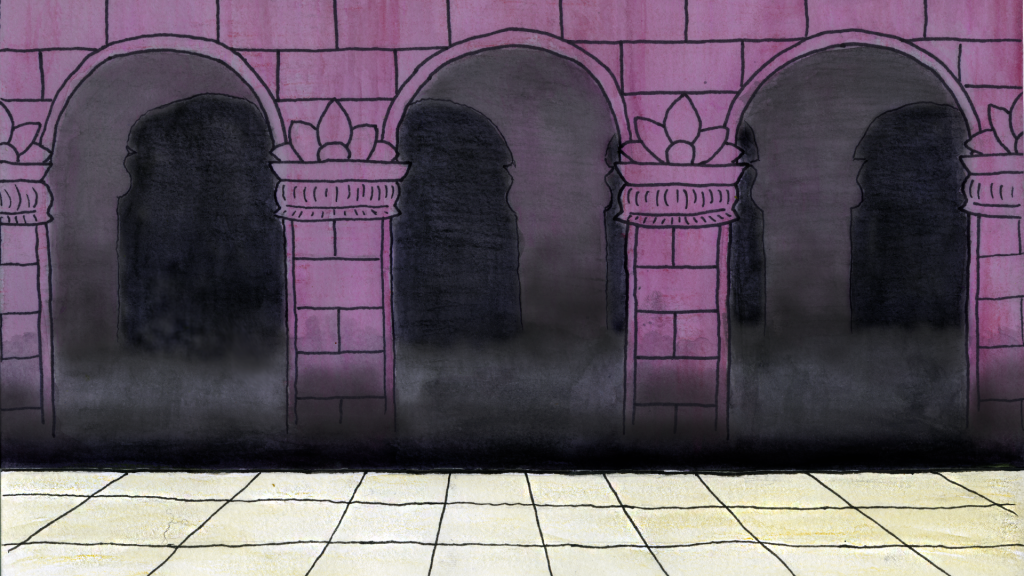 After completing this, I exported the image (with the walkway and the back arches on two separate layer) and imported into Adobe Animate and was able to easily add a subway train and some characters: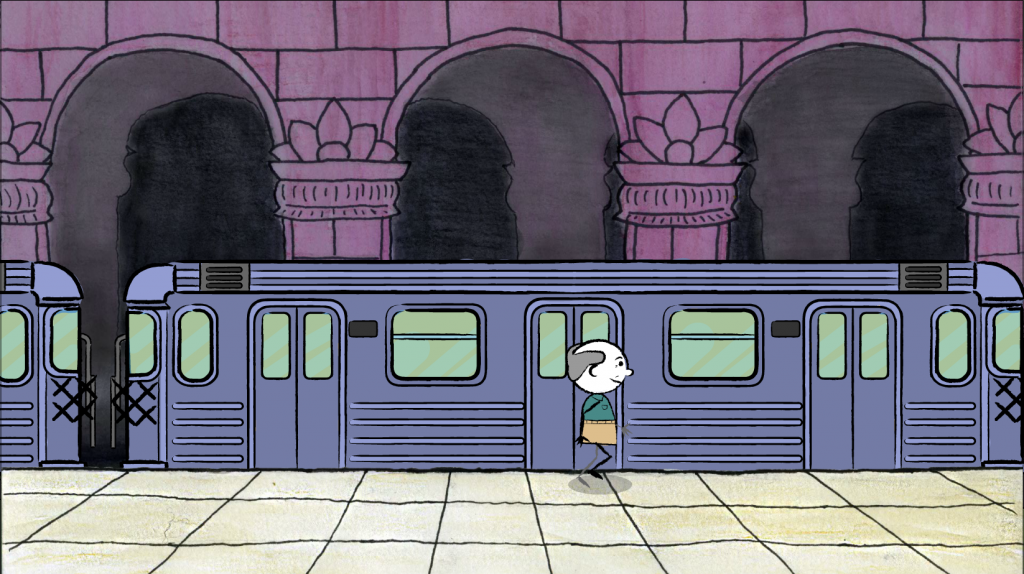 I then followed a very similar process for creating the Interior of the Subway station entrance. With this illustration, I wanted it to have the same feel as the "Tunnel" illustration, but I also wanted the space to feel more expansive and to play with depth more. Here is the before and after of touching up the image in Photoshop: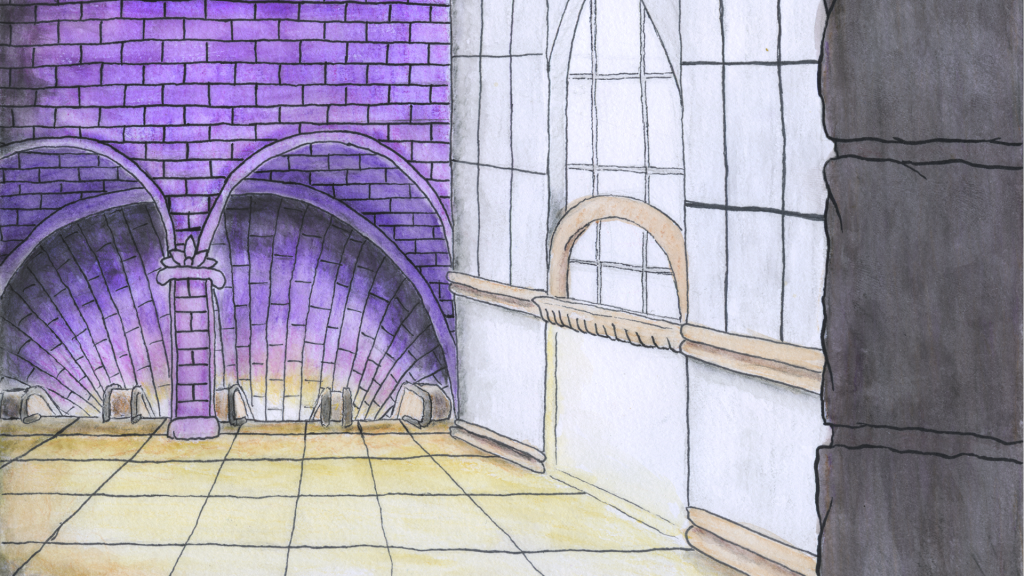 And after I uploaded the image into Adobe Animate, added details and my character: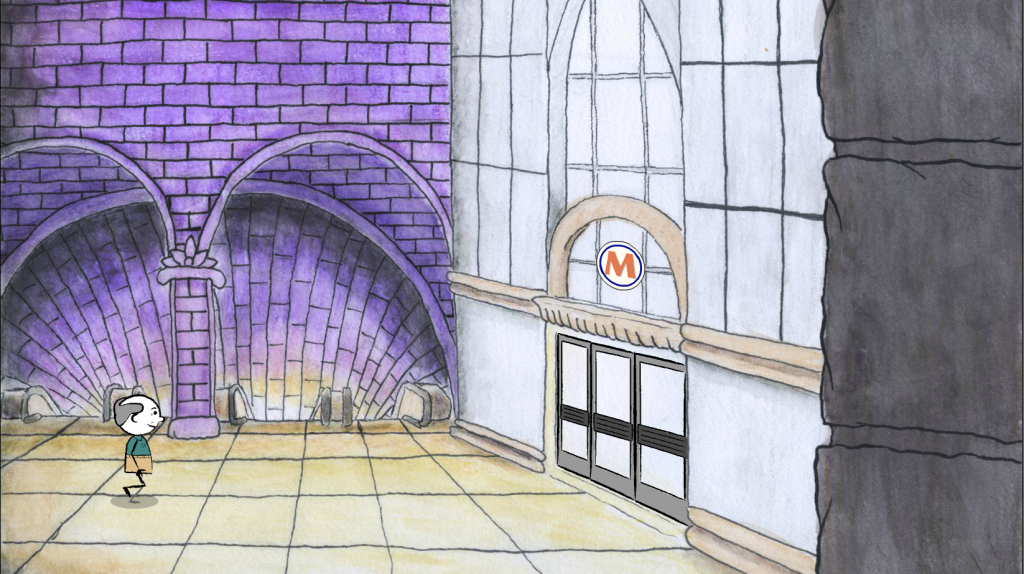 Finally, since I wasn't entirely sure if these hand drawn backgrounds would match the rest of the backgrounds, I decided for the exterior of the "Subway Entrance", that I would create this digitally in the animation program, just matching the hand drawn illustration as best as I could:
I ultimately LOVE the feel the hand drawn backgrounds provide, and would be very interested in continuing this style in future animations.