Many things have changed since I finished Rockshelter. I got a new interactive assignment but also a whole new project! I've been spending half my time collaborating on a website for a French class with a different section of LAITS (more on that later).
On to the interactive: the challenge here is that it's a long one. More than 30 slides! This is why we split the work between Bryan, Nick and I. Here are some pictures of my slides. I can't show the video but I added some more animations than the original to make it fun for the kids.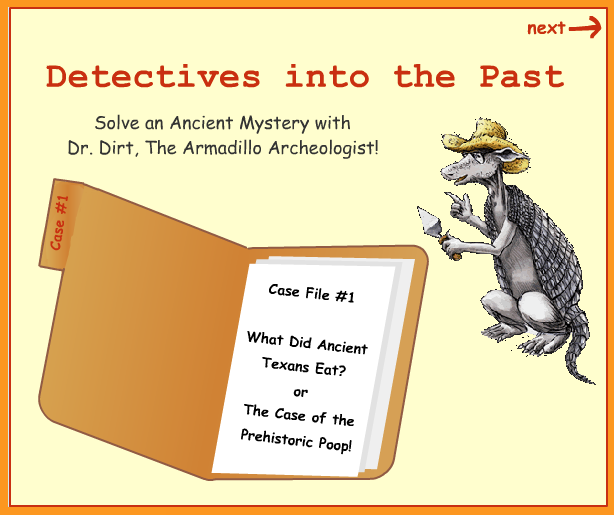 You get the gist. The kids have to take the little armadillo on a journey to find the secrets of ancient poops! I think it's pretty fun how you get to move him around the screen sometimes and it was fun to make.