This was a redesign of the Child Development in Context Laboratory (CDCL) wordpress page. The wordpress page needed a change in the layout of their text and the page needed an image above the text describing the center.
This mockup includes a monochromatic appearance. The text and the blocks are blue. The text is centered and doesn't include the school name underneath.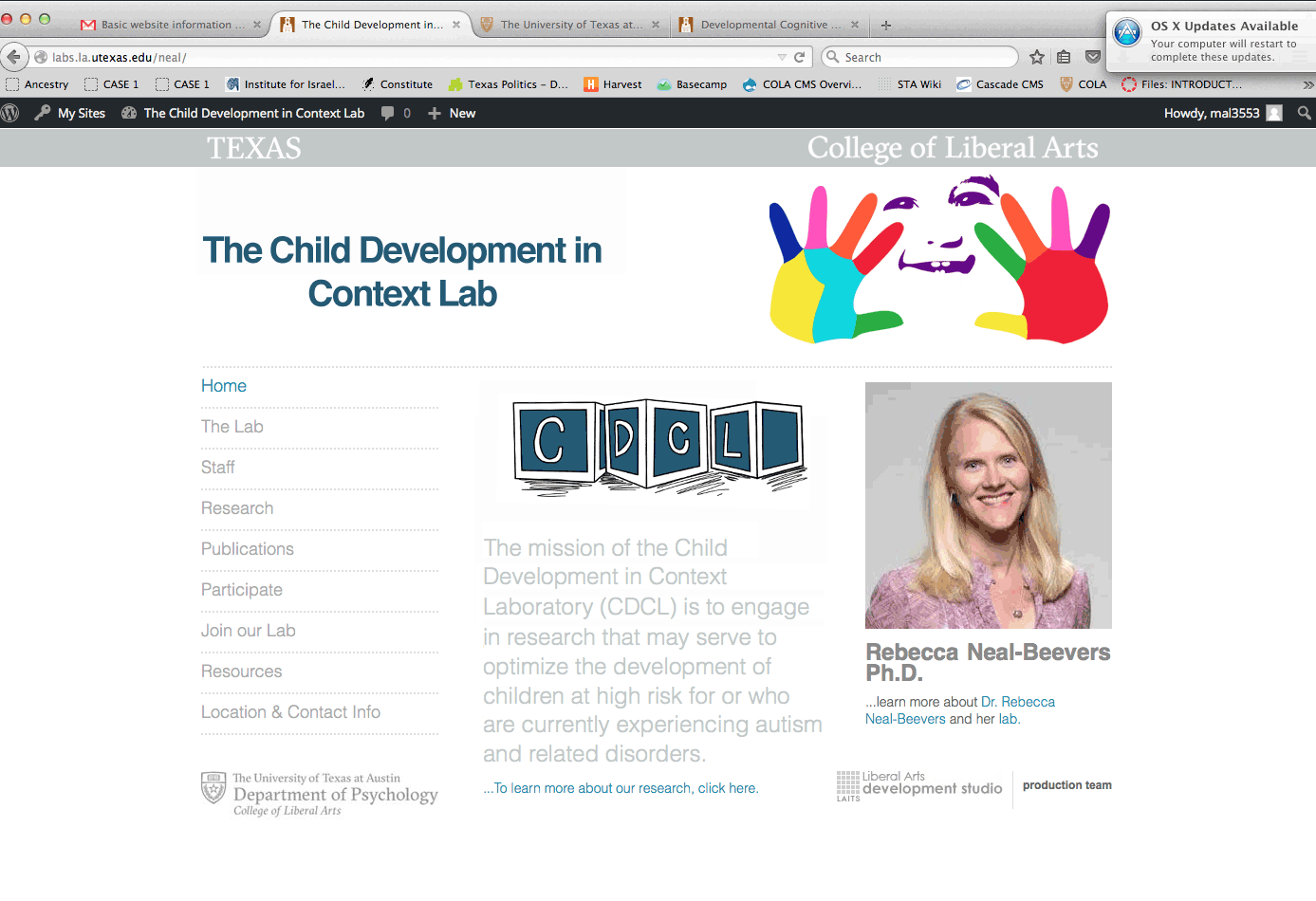 This mockup includes purple text that matches the color of the face of the kid on the right. The blocks are flatter, more colorful and doesn't have an outline or shadow. This was to match the style and color of the hands. The following mockups include multiple color variants of the header text.