Project:Cascade Website Design
Completion status: DONE.
Staff Guidance: Miles & Leroy
Description/plans: Create psd layout for department of Geological Sciences (based on Logo Design).
UPDATE (6/22): Initial layout.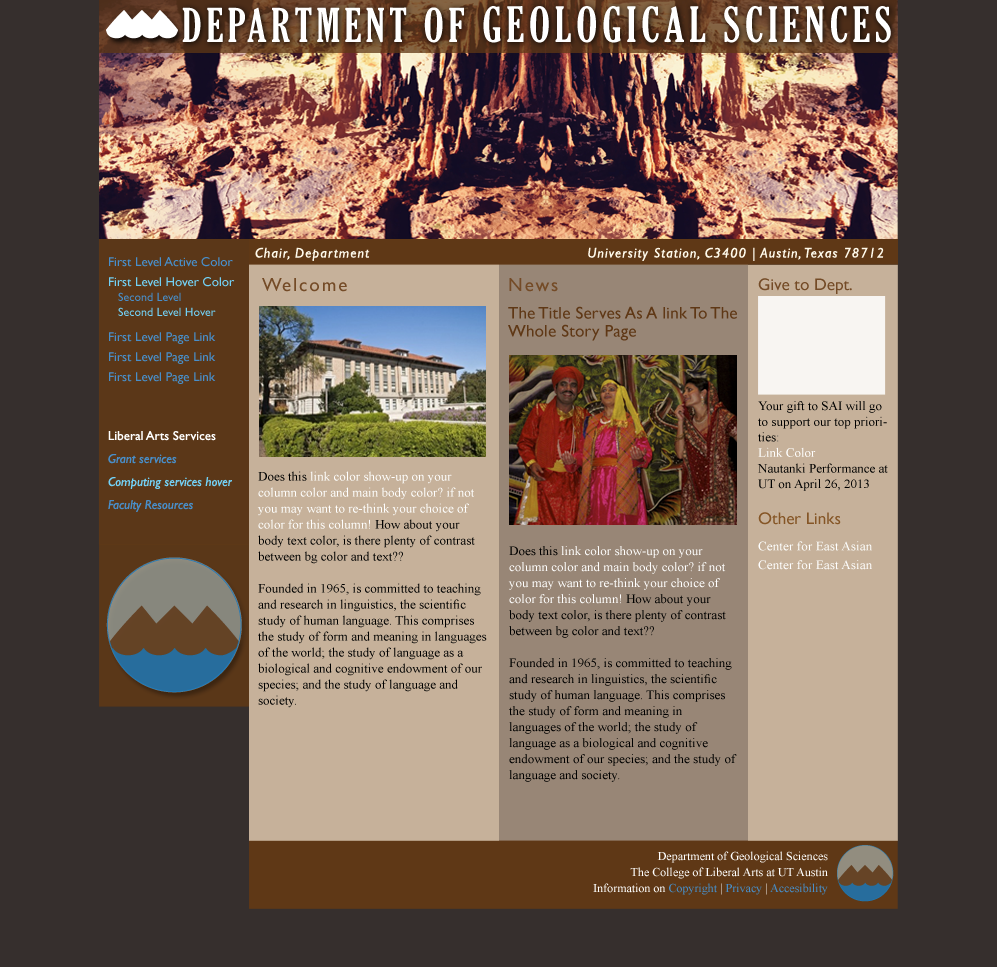 UPDATE (6/26): Created new, lighter layouts.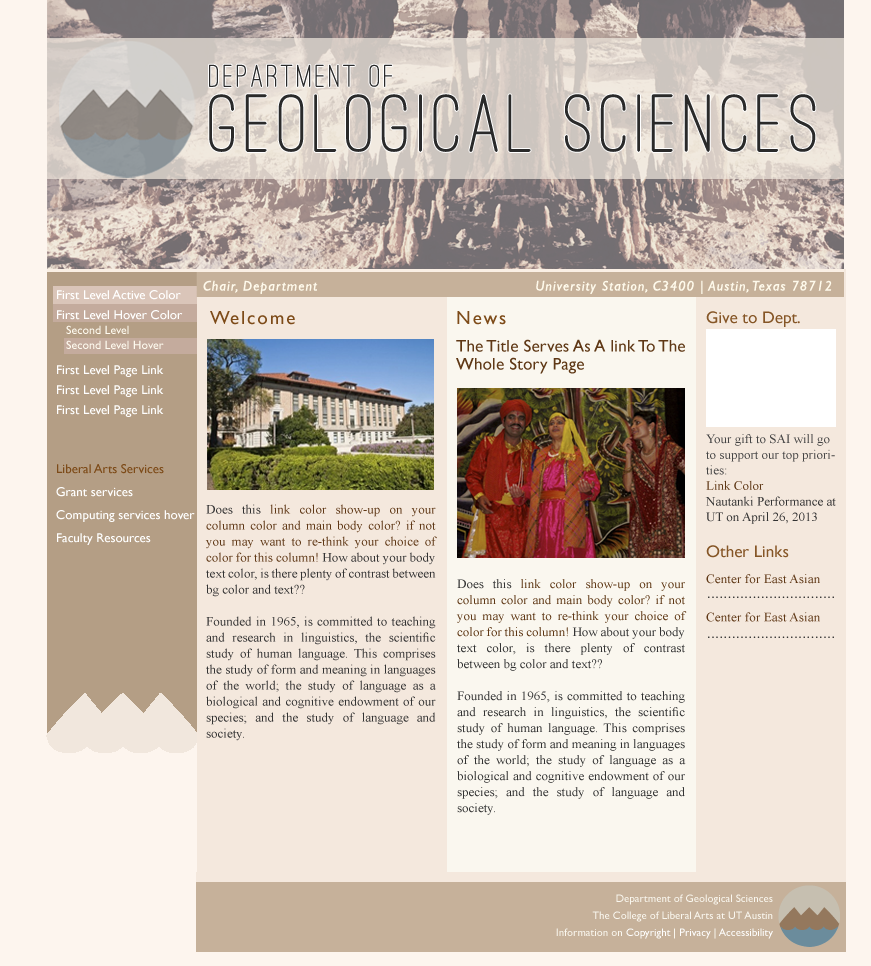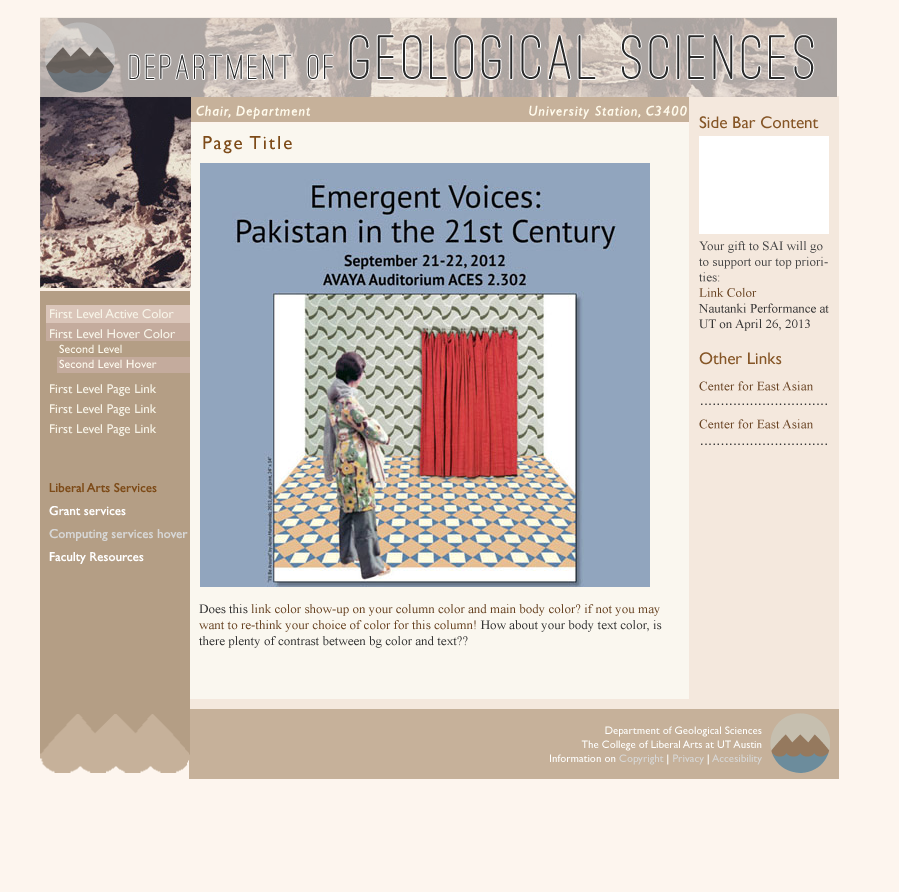 UPDATE & FINAL (6/28): Changed banner placement to remain static. Changed hover and active link colors.