Remote Studios Logo / Poster
Completion status: started on September 20
STA team members: De'Sha and Leilani
To be completed: TBD
I've been going through a lot of drafts for this project, here are a few unfinished mockups that I'm moving away from directionally. I got approval from De'Sha and Leilani to pursue the first design's shapes around the people, so I'll be playing more with that soon.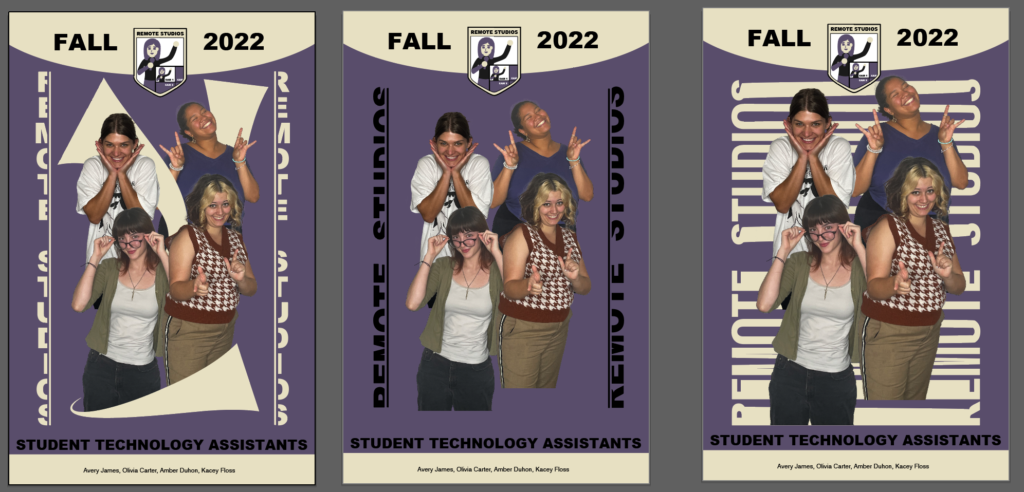 As another process shot, I also had a color palette change to orange. Looking at the logo, I went ahead and updated the hair style and things to not literally be a copy-paste of my own STA portrait for this version:
Then, moving away from that, I started exploring a much more simplified version: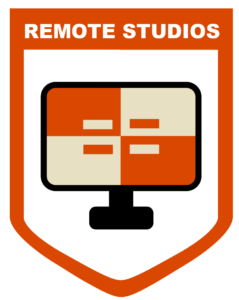 And that's where I'm at now!
Christmas at Winedale Poster
Completion status: started on Oct 3
Staff Guidance: Suloni, Valerie, Maddy
Client: Tricia Blakistone
To be completed: Oct 11 (basically completed by now though)
This poster is for the Christmas at Winedale event, which is (as the poster implies) an experiential Christmas event where you get to be more immersed in a 19th century atmosphere on the Winedale historical site. This version is the 11×17 inch one, and I also created a very similar 5×7 inch version.