Self-Portrait for STA Blog
Started: September 13, 2022
Completed: September 15, 2022
Staff Guidance: Valerie
I made my self-portrait for the STA blog! I took style inspiration from one of my favorite science YouTubers, Kurzgesagt.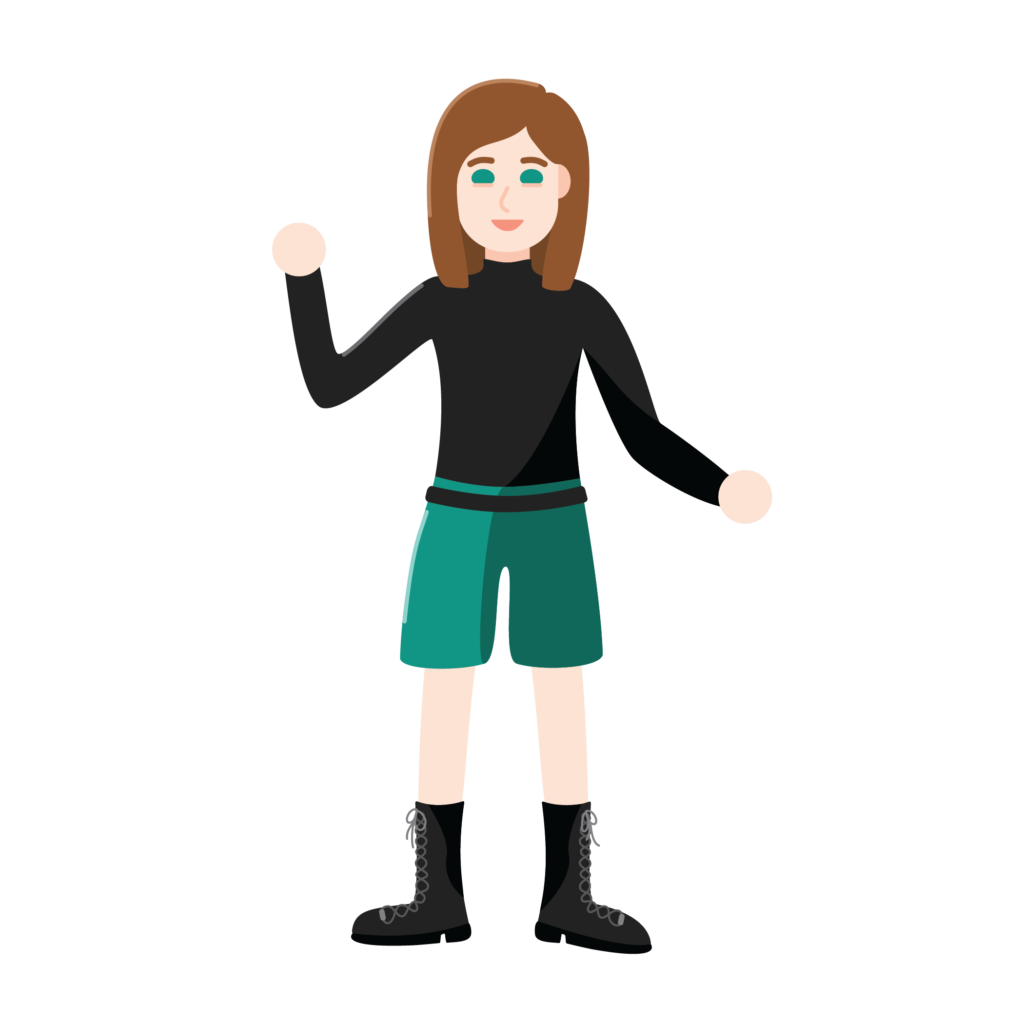 Training: Style A&B Course Graphics
Started: September 15, 2022
To Be Completed: Probably September 20
Staff Guidance: Maddy
I worked on the first half of the Course Graphics training, focusing on Style A. Here's what I have so far (screenshots from Basecamp):
The power point I'll be switching to the regular .PPTX soon, I just exported it initial as two .jpeg files.
And then here's the stingers:
CCI Logo Recoloring
Started: September 19, 2022
Completed: September 19, 2022
Staff Guidance: Maddy
Today I also did a quick little recolor of the Contextualization & Commemoration Initiative logo to a slightly different shade of red. The first picture below is the original, second is the recolor!