This marks my first week working as an STA! The first day was an admin day, logging on and becoming familiar with the project management tools that LAITS uses. I was familiar with some of them beforehand, but others, like Harvest and Basecamp, came with a learning curve. Plenty of bookmarks were added to my browser window today. The best part of the day was getting to meet all the other STAs and hear about what they're studying and their interests.
I finished my first task ever, making a Powerpoint presentation highlighting a few of the rules from the STA Handbook. It was a lovely start to my time working here!
I finished orientation after Tuesday and got started on the basic STA trainings for photo ID editing. Here's some progress.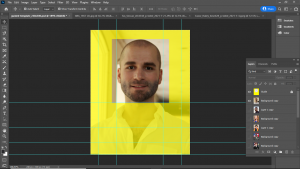 On Wednesday, I finished my bio and blog banner. I designed them to match each other!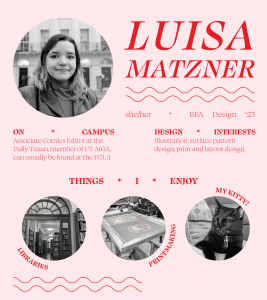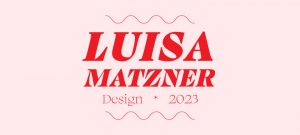 That wraps up my first week!