Course Graphics – GOV 360F Global Governance
Project: Course Graphics – GOV 360F Global Governance
Client /Prof: Terrence Chapman
completion status: Completed
staff guidance: Anne Burke
STA team members: Ingrid
description/plans: Design course graphics for GOV 371U
To be completed: Monday, January 10
For this course, I had a lot of creative leeway too. I kept it a little simpler; the professor suggested photos of world leaders or international org buildings, and since avoiding faces for studio graphics is one of the principles I was taught (it distracts from professors), I went with multiple views of the UN building.
I submitted 2 drafts to the client. Both have an exterior photo of the UN building in New York for the slides, and an interior shot of the General Assembly for the studio background. One is a lighter, more muted daytime exterior photo, with a monochrome interior.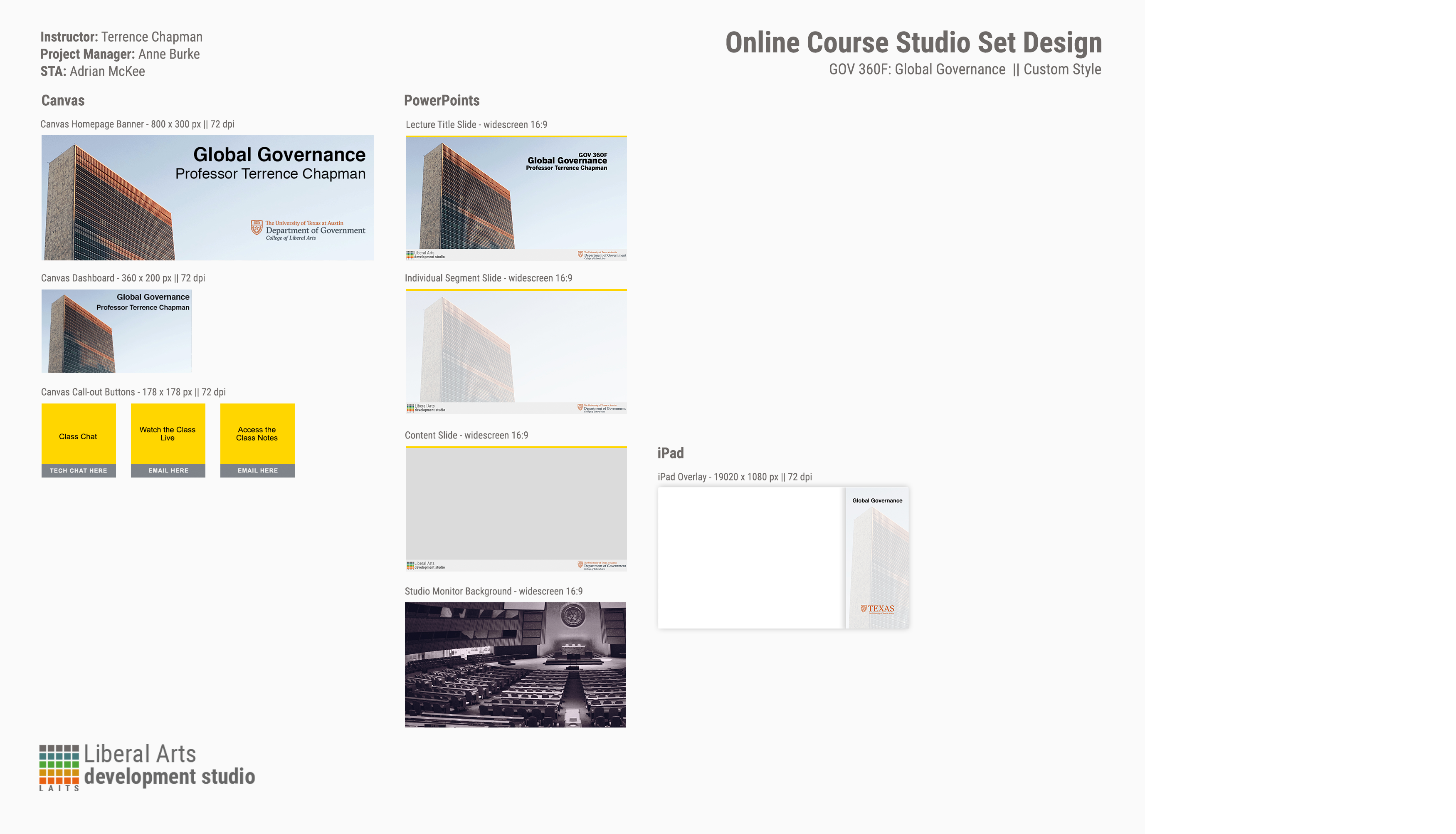 The other was a flashier nighttime photo, with a full color interior.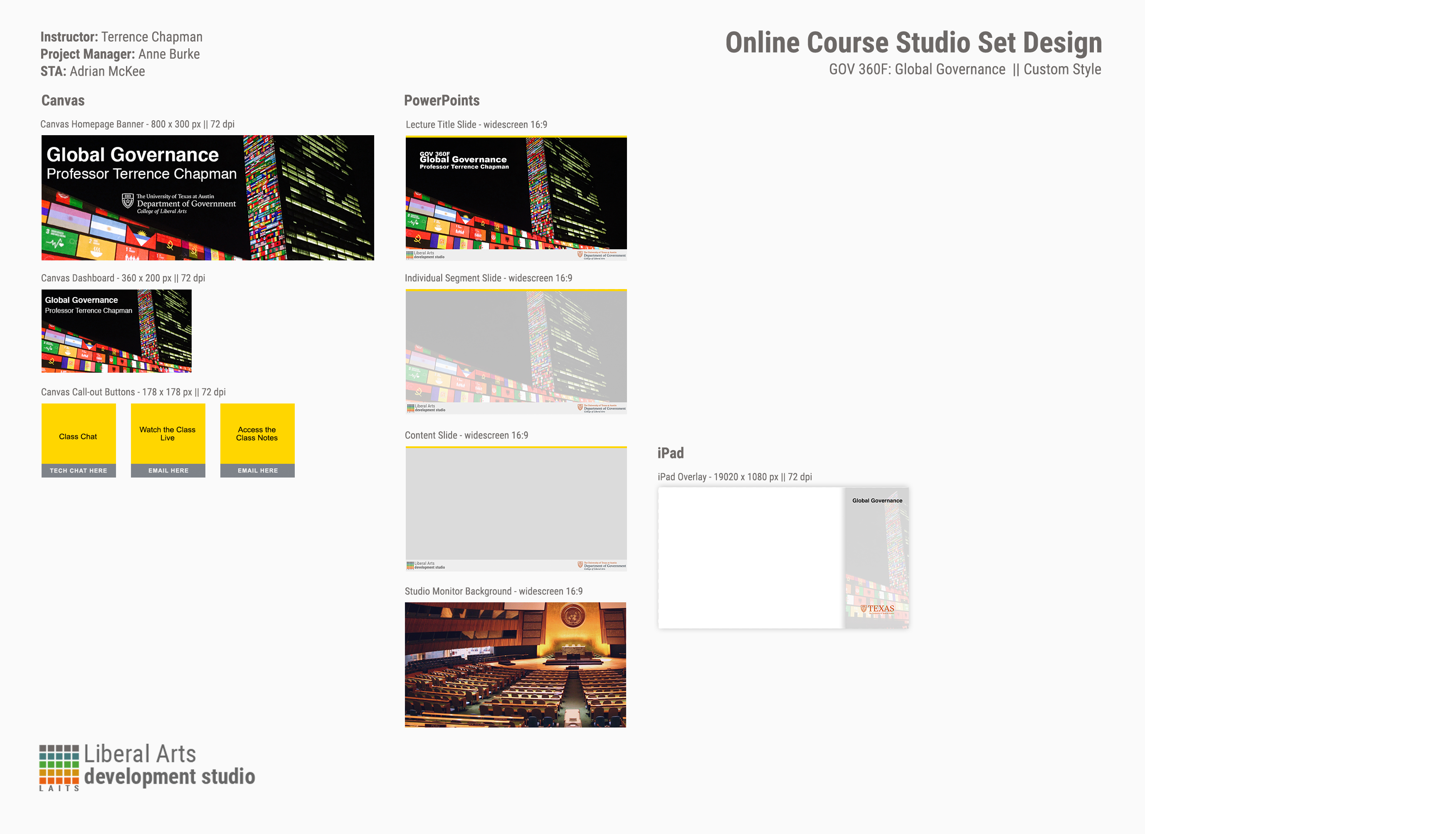 (Sidenote: the General Assembly room seemed the most professional, but I reviewed all the others in my research – have you seen how crazy the Security Council room is?)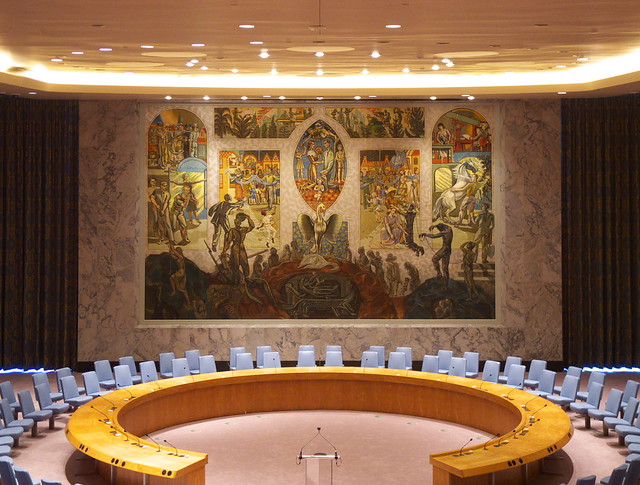 Once the flat graphics were finalized, I once again drafted an even simpler storyboard for Rachel to make pretty.
In her final draft, she added some of those world leader photos from earlier to spice it up, at Maddy's suggestion.
One design question that came up was whether the intro had to directly transition into the course title slide… I told Rachel I believed it should, but Maddy said it might not matter, so the other Gov course does not transition as smoothly with its animated intro.