History of Design Training
This week I finished up my graphic for the History of Design training.
For the paper background, I drew a rectangle, filled it with a beige color, added a grainy texture with Effect -> Texture -> Grain, and then blurred it with Effect -> Blur -> Smart Blur…
I added the hat. I made the spotlight by using two trapezoids filled black and at 50% opacity. Maddy showed me how to make the mustache smoother by going to Object > Path > Simplify.
Rule of Thirds
Maddy suggested I practice the Rule of Thirds.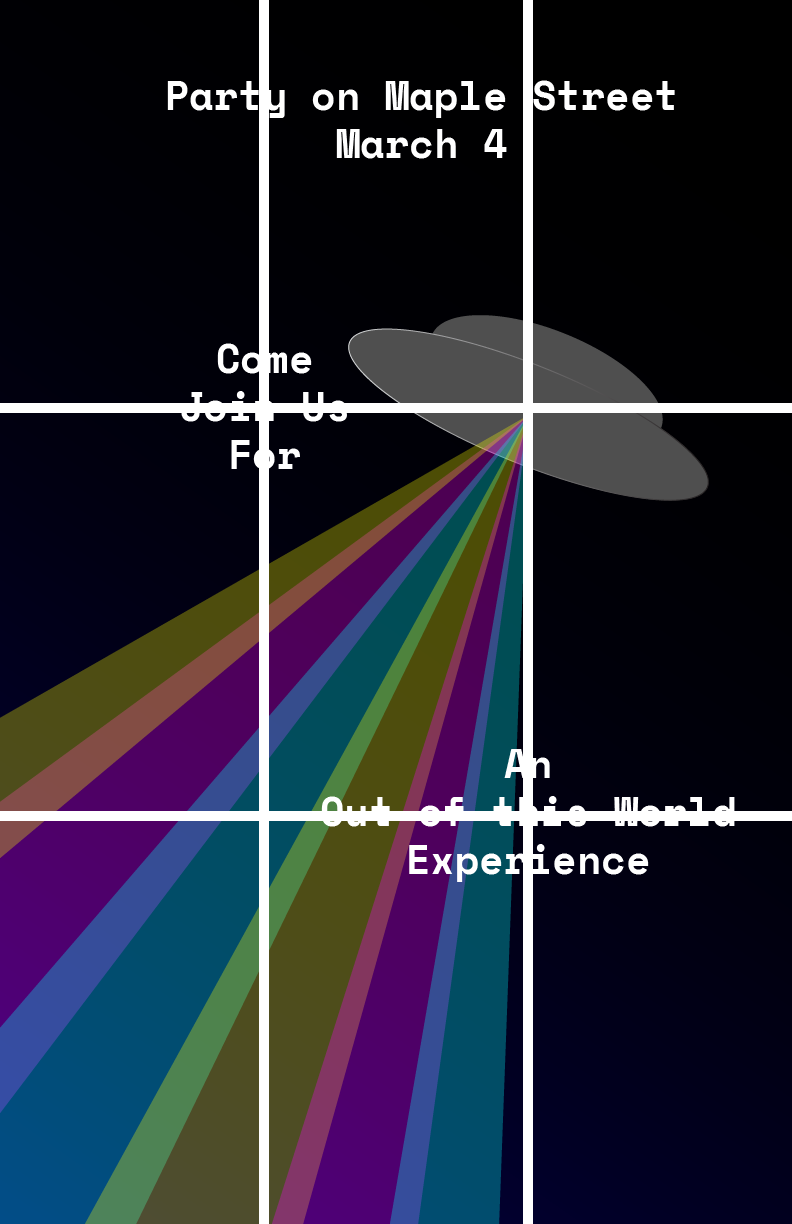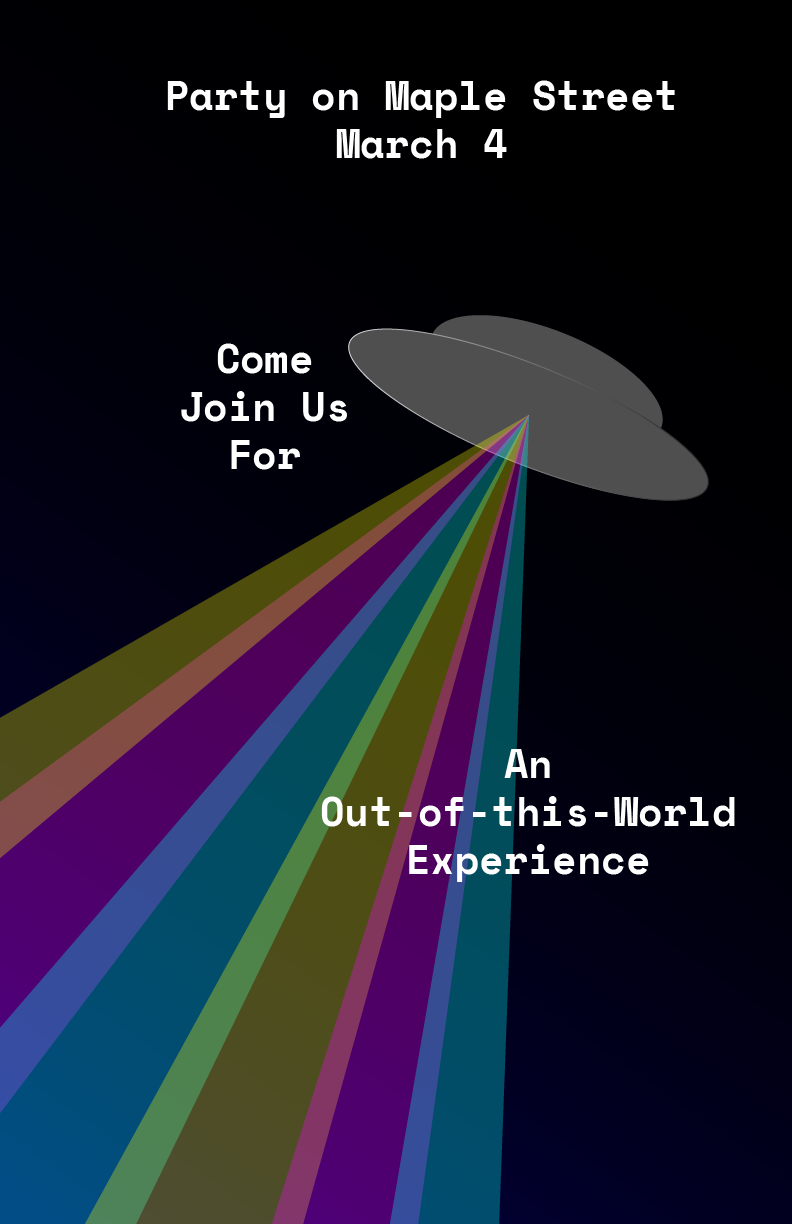 Loosely inspired by The Twilight Zone, "The Monsters Are Due on Maple Street"
WordPress Training
Set Up Local Environment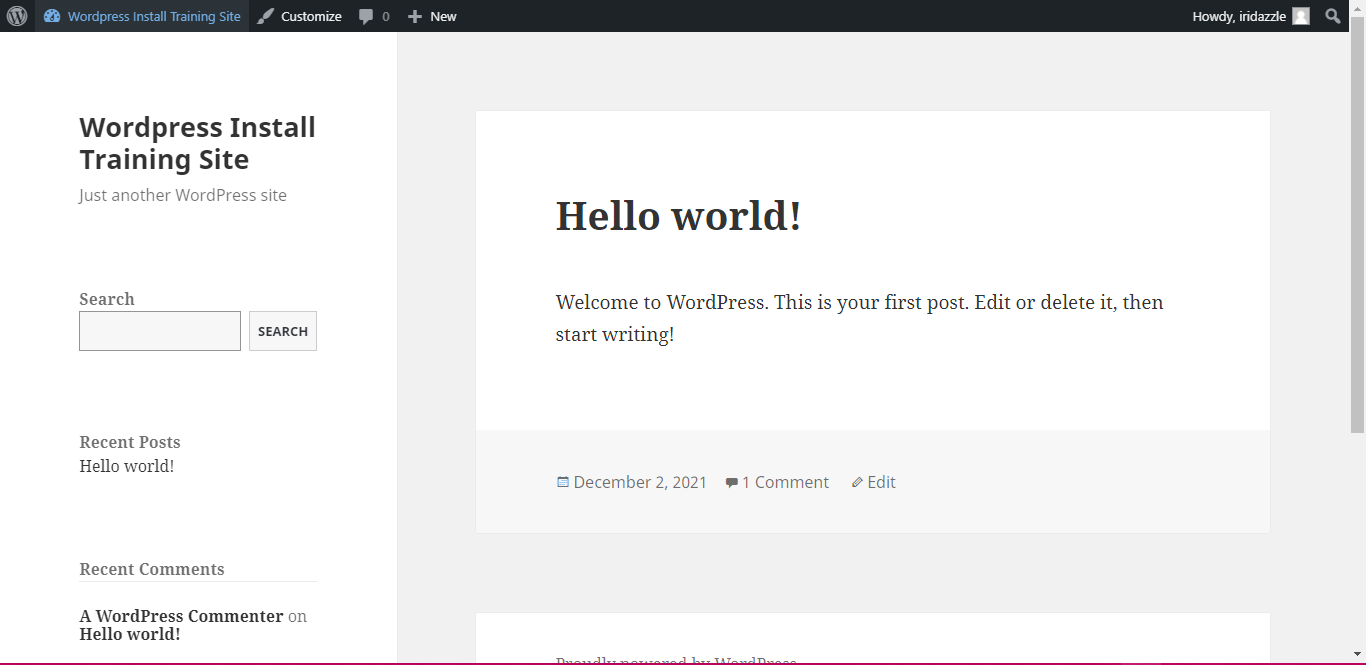 Intermediate
There isn't really an intermediate KB training, so I explored on my own. While working for the Blanton, I didn't really get many chances to really explore WordPress because I was mostly just migrating content.
I edited the stylesheet to change the colors and added a blurry glass effect to the page. I took a bit of time to find the styles that I needed to change since the stylesheet had 6000+ lines.