Week XII
CoLA Refresh Project
This week, preparing for Phase 3, we were mostly compiling a list of department contacts in a spreadsheet.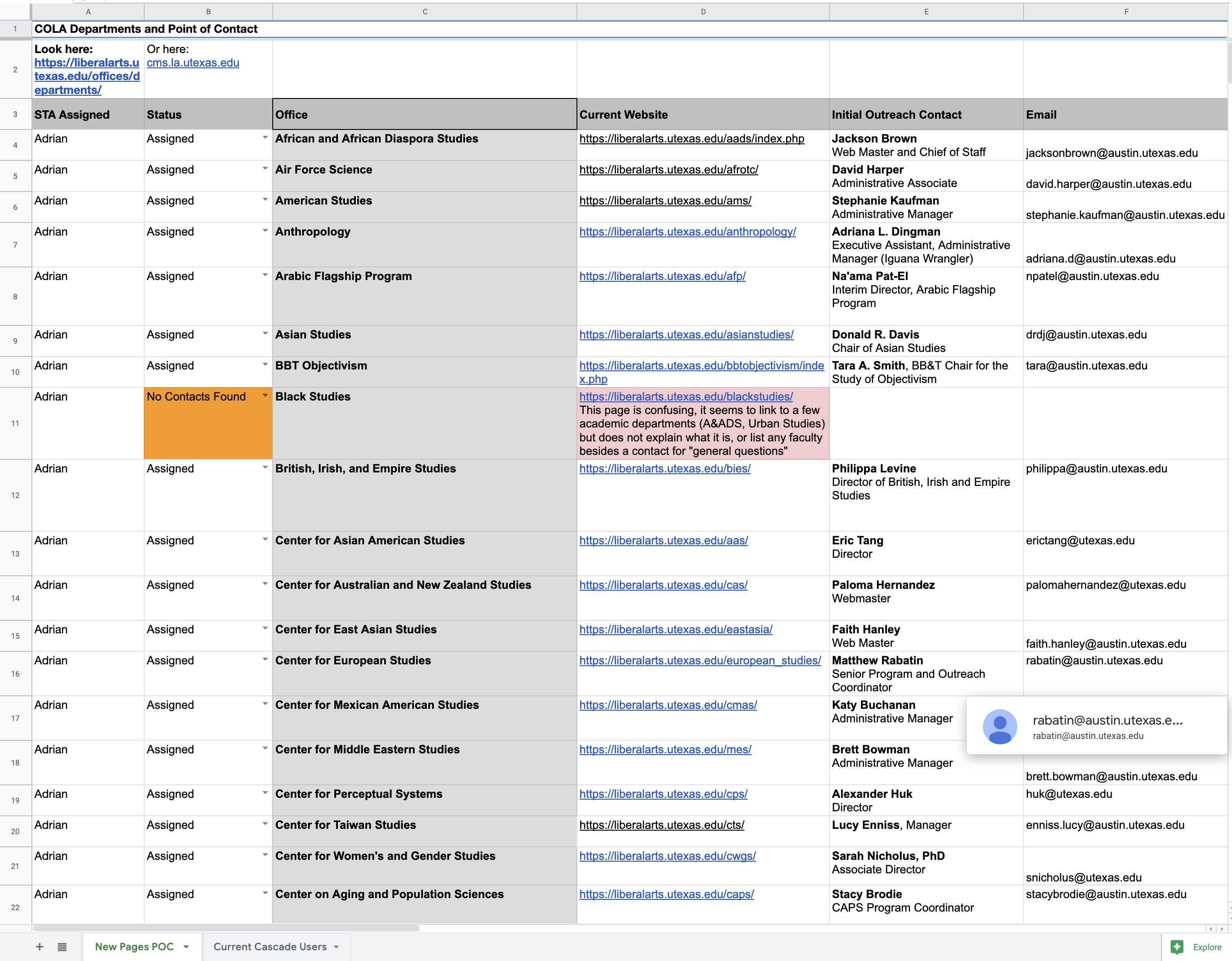 Besides some amusing inconsistencies with the list of majors/programs/unknowns, not too much to remark on. Besides that and some unfinished trainings, I did get a design sidequest from Suloni:
LAITS location – map illustration for web
My instructions here were to update the old LAITS location map from the site.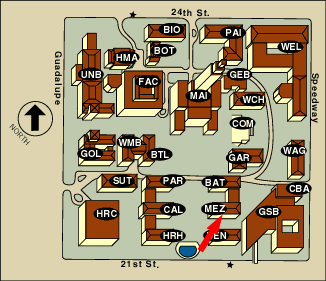 I liked the warm, retro palette of the old design, so I reused it for my first draft (misreading Suloni's instructions to draft a colorless outline first)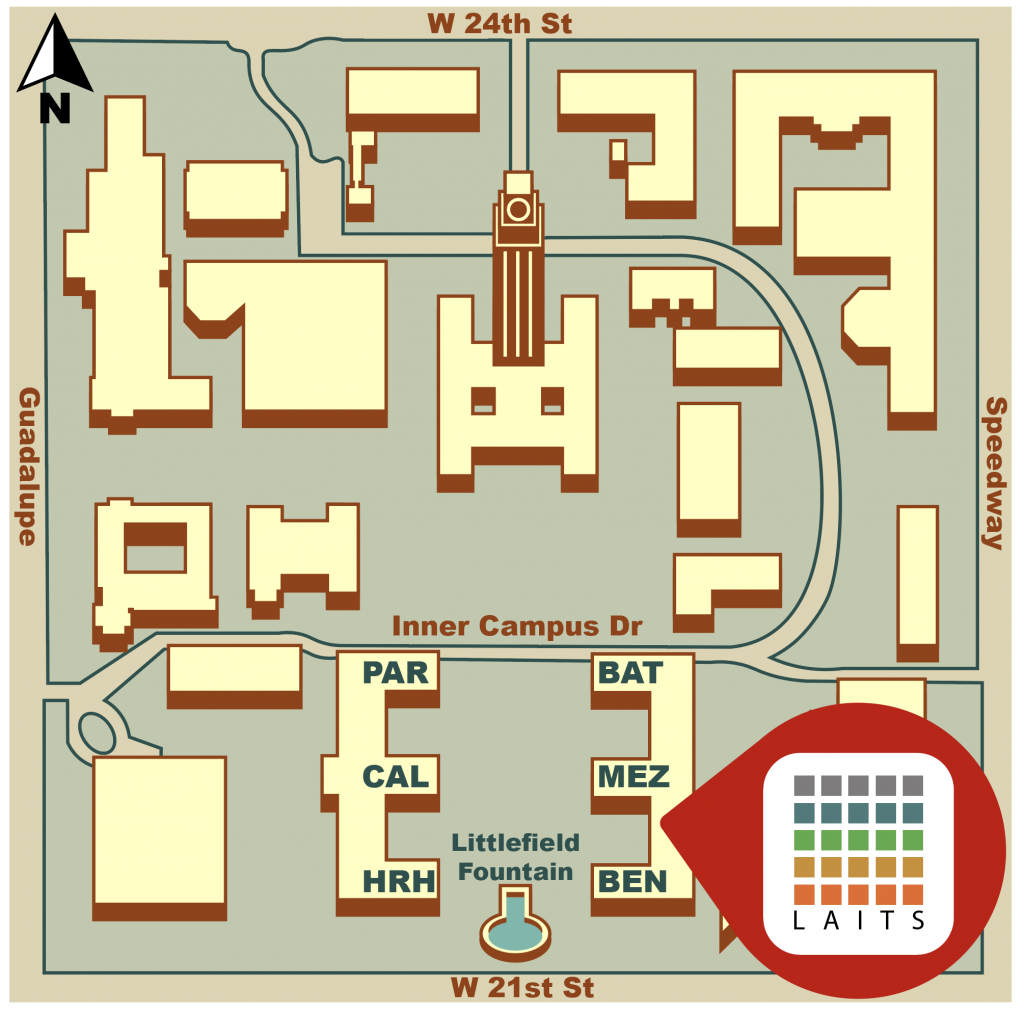 Suloni asked me to redo it with less outlines and a sleeker, flatter modern look, as well as a cooler palette, so as of writing, this is my current draft!