Week VI: CoLA Refresh & Typography
This week, in lieu of new pages to create, most of the Refresh work was reformatting, featuring…
*drumroll*
Tables! At long last, we can arrange multiple columns into a table. The old site uses a lot of these, so this is very useful. And it looks…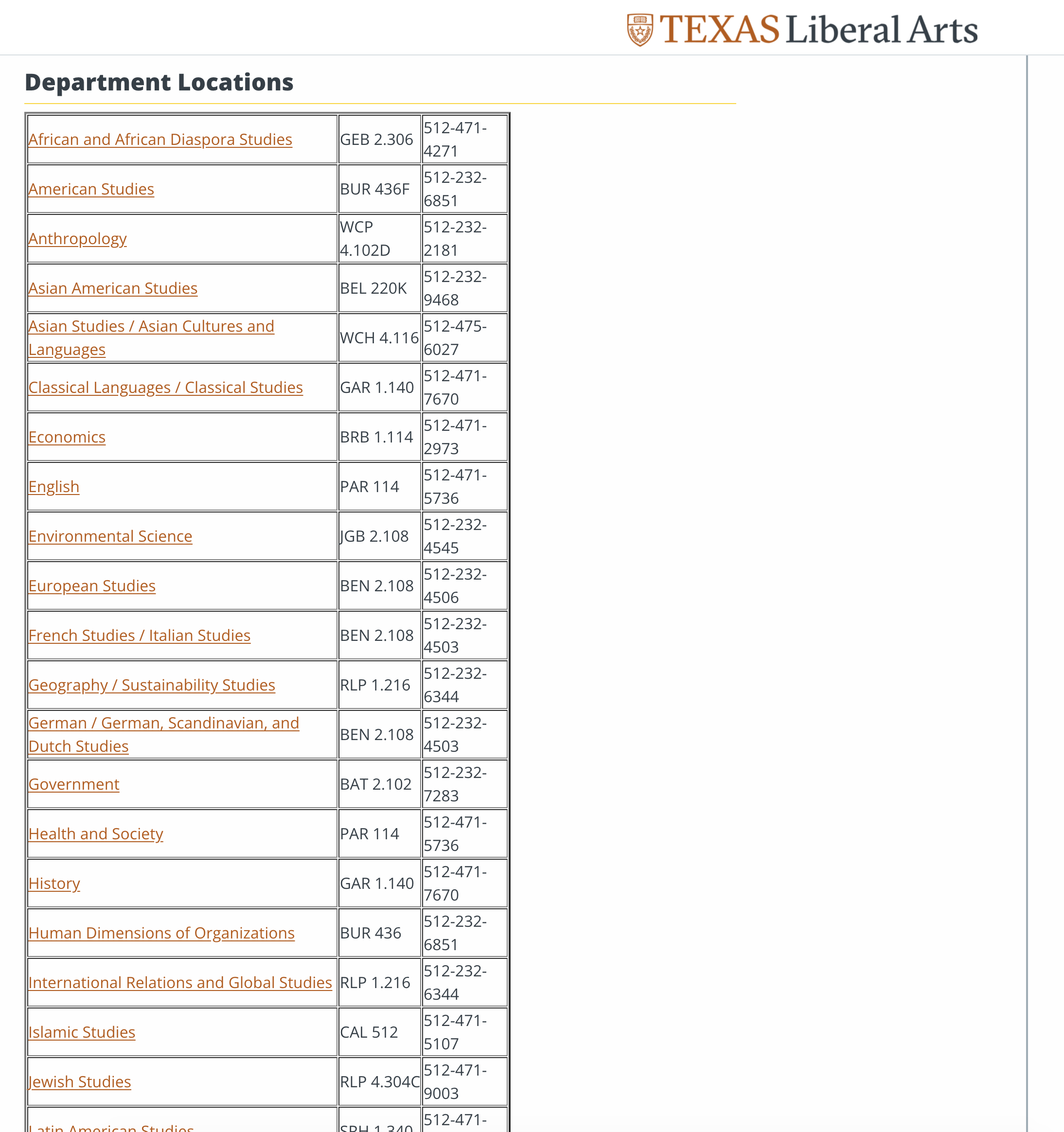 Well, okay, maybe it could use some work visually, but it looks better for smaller tables.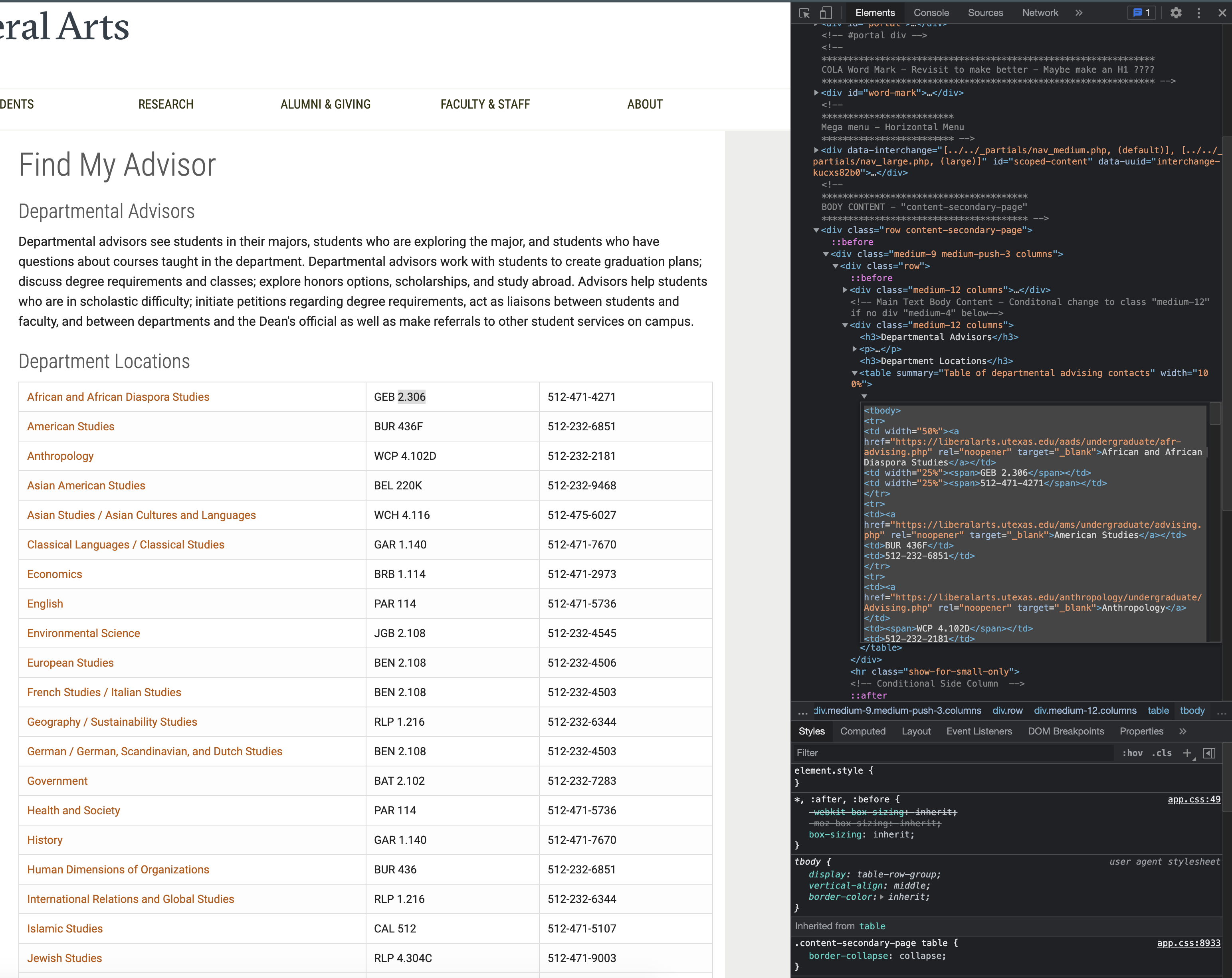 For this one, I actually had to inspect the original and copy the html, since I copying every individual link may have taken all day.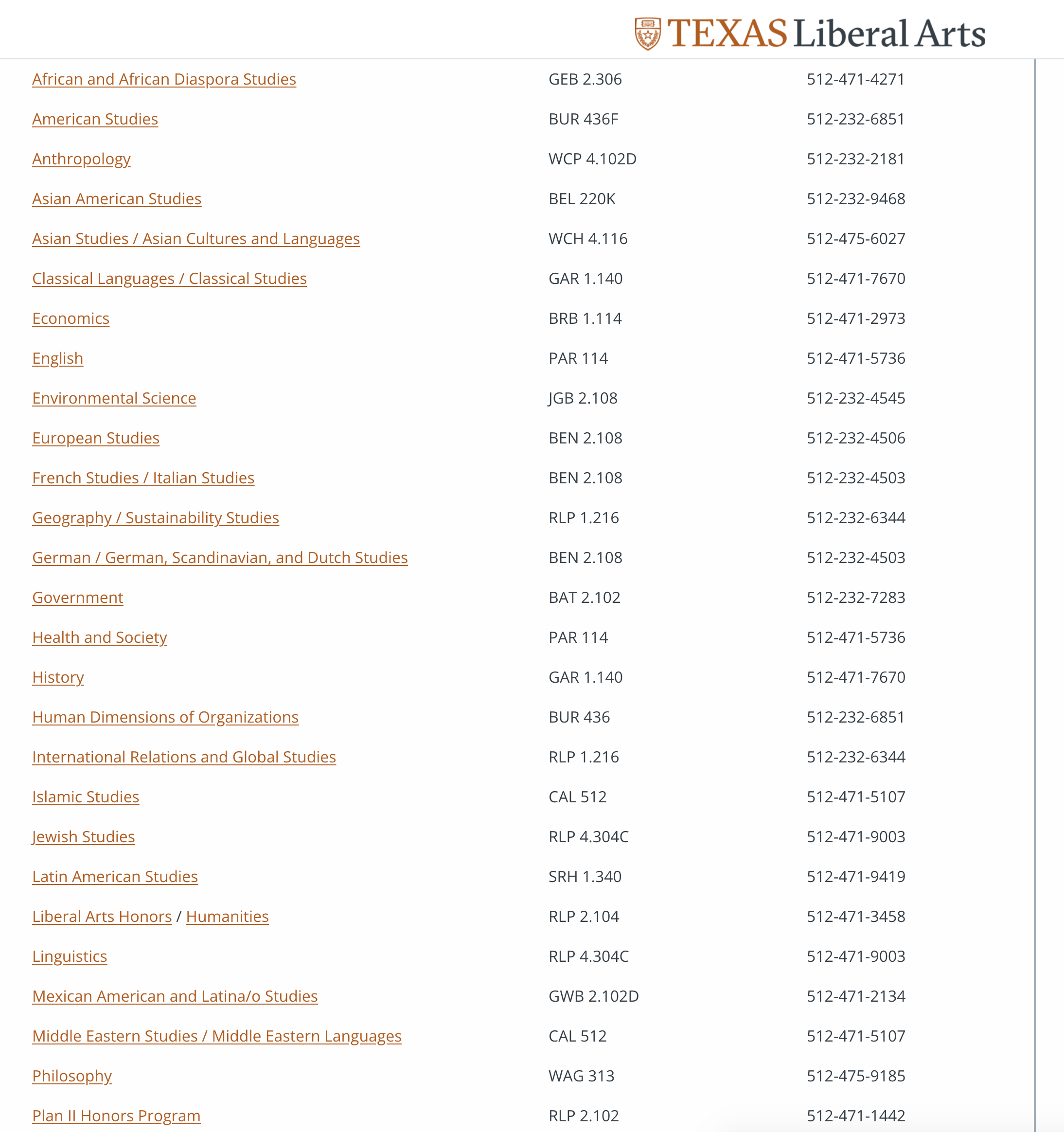 Personally, I like the column layout better for tall vertical tables like this, which is also a very useful new feature.
Housekeeping: Typography Training
This training was very informative, not as technical-skill-heavy as some others, but a very good overview. It covered the history of font design and the different types of typefaces, with two exercises. The first one was picking two different fonts that paired well together.

The second one was picking a different font from every category of typeface (Serif, Sans, Display, Script, and Monospace). My favorite was Medula One, a very stylized display font.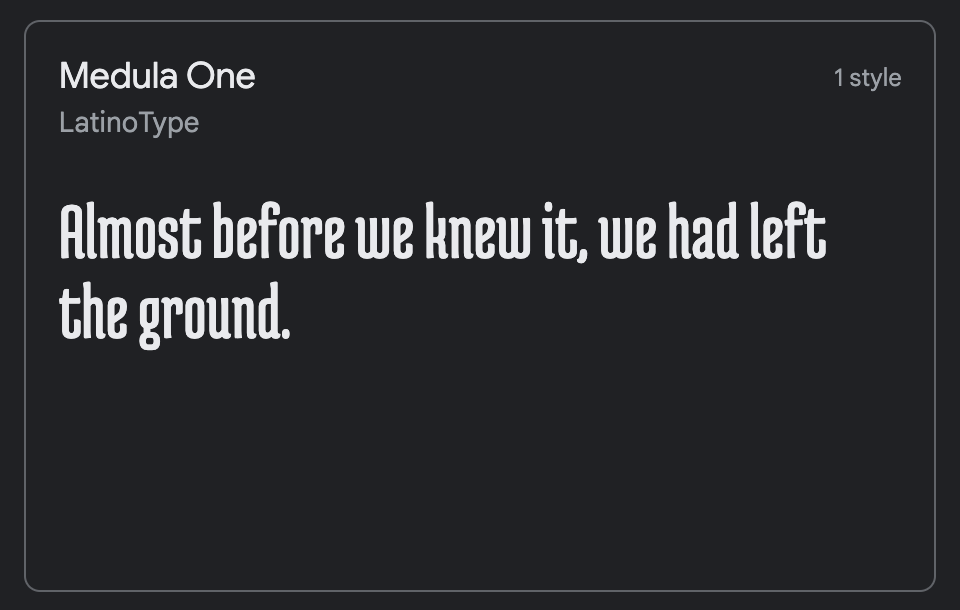 All in all, not the busiest week I've had, but I learned a lot!