Housekeeping: Shapes Training
This week, I completed the Shape and Pattern training, which was very informative. Also: my first foray into Illustrator! I'm not that experience with vector editors…
Similar to the History of Design training, I liked the step-by-step nature of it. Besides some minor confusion on the third assignment, all of it was very clear.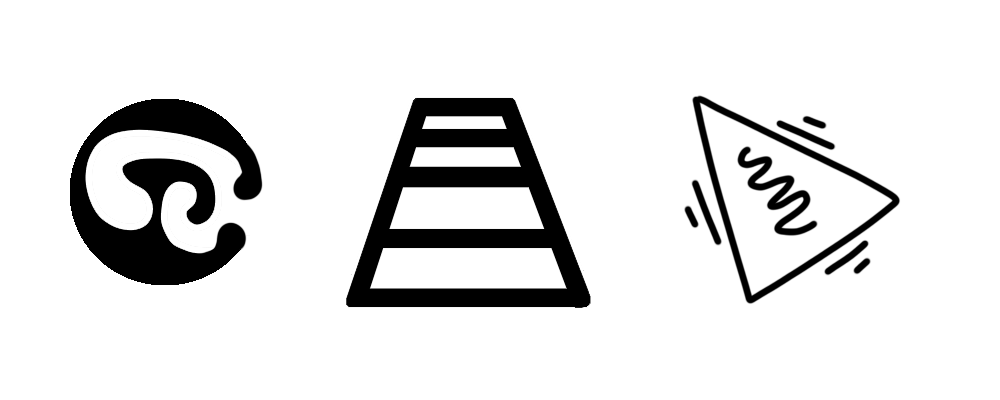 The first section I actually did in Photoshop, so you can see the raster elements especially on that circle shape. I hope I can use the Keith Haring triangle for something one day! I was supposed to design shapes for 3 different moods: relaxed, serious, and energetic.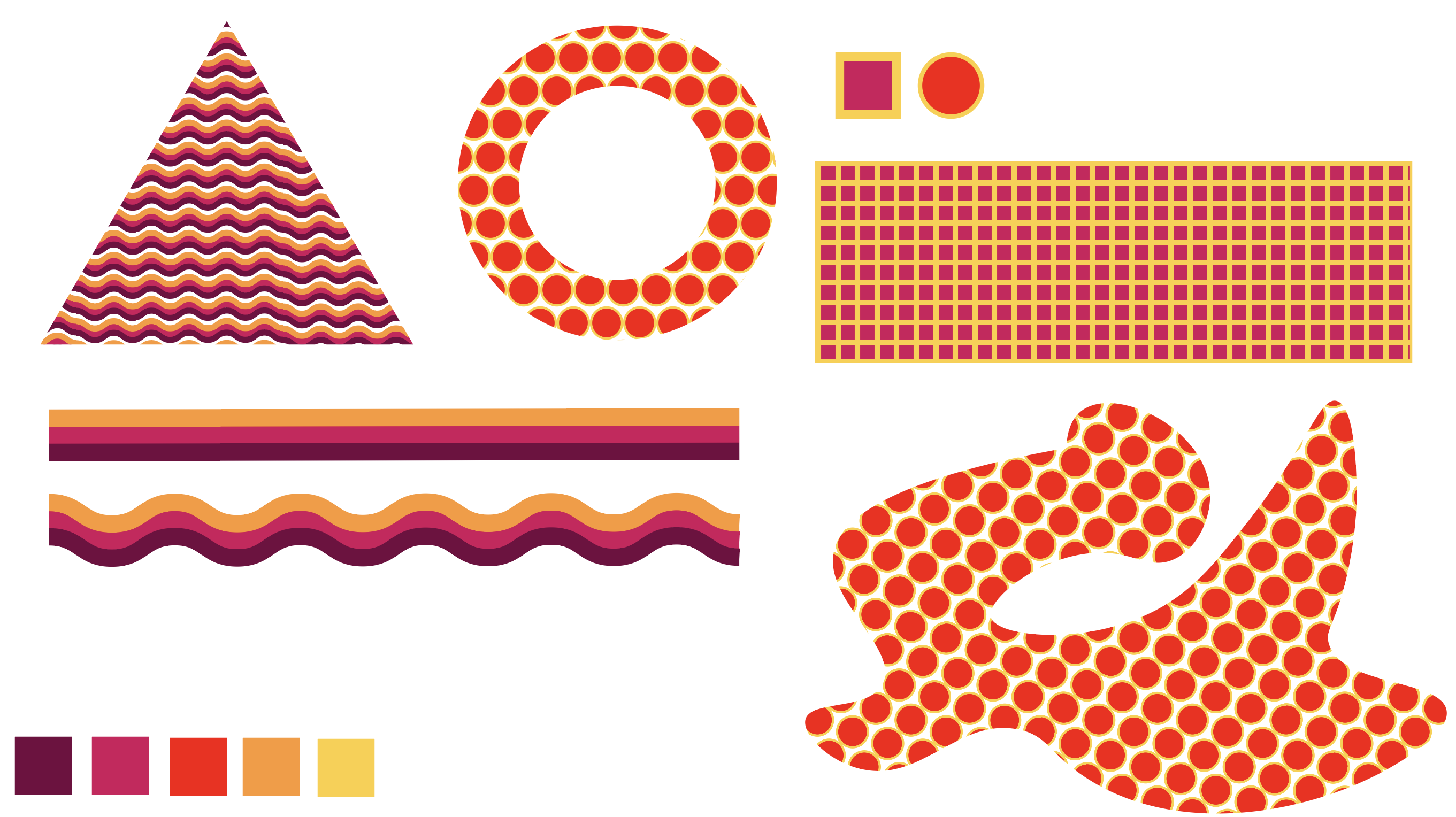 The second section was in Illustrator proper, learning the layout and demonstrating various shape/pattern tools.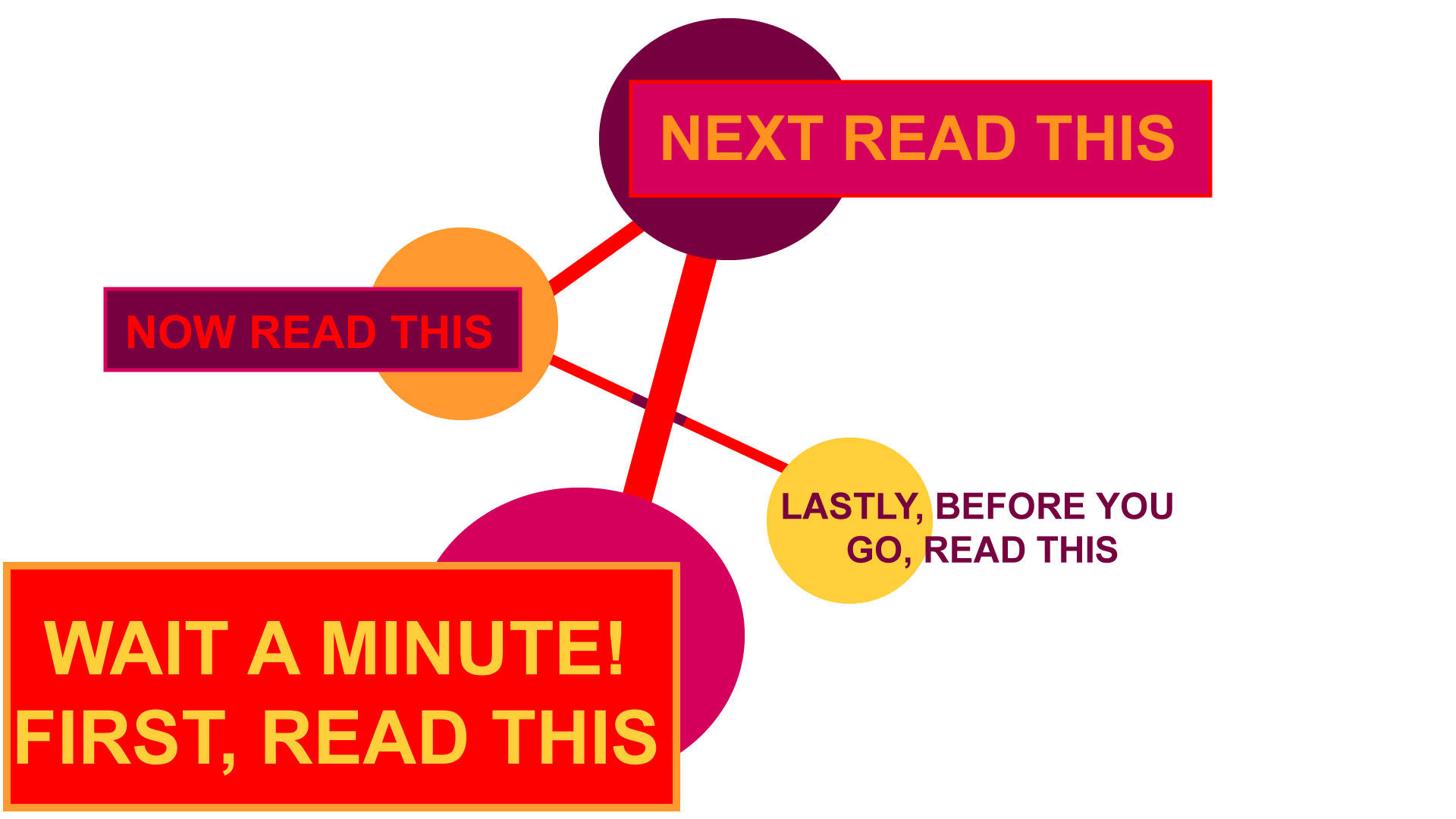 The third involved structuring a visual hierarchy around some text. The instructions were slightly vague, but I believe I was not supposed to move the text around.
In sum: not as scary as I thought, for my first time in raster editing!
EDIT:
After finishing, I got some more feedback from Maddy on better ways to design a visual hierarchy; I'm adding some of our back-and-forths.