My first week as an STA!
I had two firsts this week: starting my sophomore year of college and joining the Design and Coding STA team! It was an exciting week to say the least. In terms of my STA work, this week I began to work on my first STA trainings on web development basics.
I learned how to use the browser inspect tool and messed around with the UT Rhetoric and Writing webpage. It was really fun to change the stylistic elements and learn more about how to view the HTML/CSS of a website.
I also got to pick apart the accessibility of certain website like one for Channing Tatum's book "The One and Only Sparkella" through my web dev accessibility standards training. This grew my understanding of how a website layout/style can affect the viewer's experience and encourage inclusitivity.
I also started work on the Blanton Website Migration project. I worked alongside Ruben, Marianne, and Angie to help with the website refresh through WordPress. This was my first time working with WordPress so I had a lot to learn about the different tools and widgets. I worked on numerous pages and copied over the content such as the #MuseumFromHome page and the Accessibilities and Amenities page.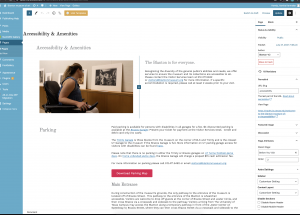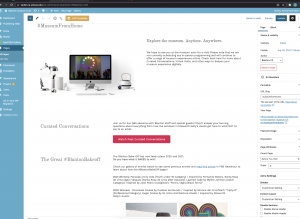 The use of WordPress for the Blanton project helped me gain more comfortability using the application which also aided me in creating this blog post!