Hiiiiii blög sorry I've been MIA, been really busy with this huge project we are calling OCILL. For this project, we are transferring quizzes to Canvas from HTML files that use a quiz-making software called OCILL for two courses – Intensive Turkish 1 and Intensive Turkish 2. We're using this spreadsheet to track progress and get feedback from Dr. Okur, the professor: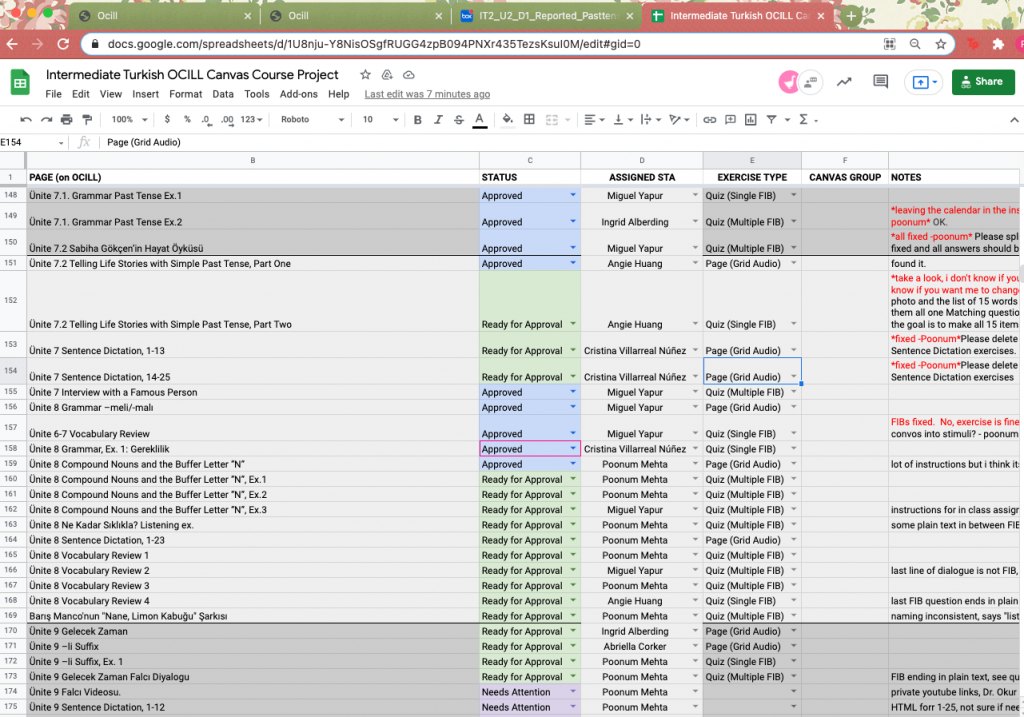 So we're taking a page that looks like this: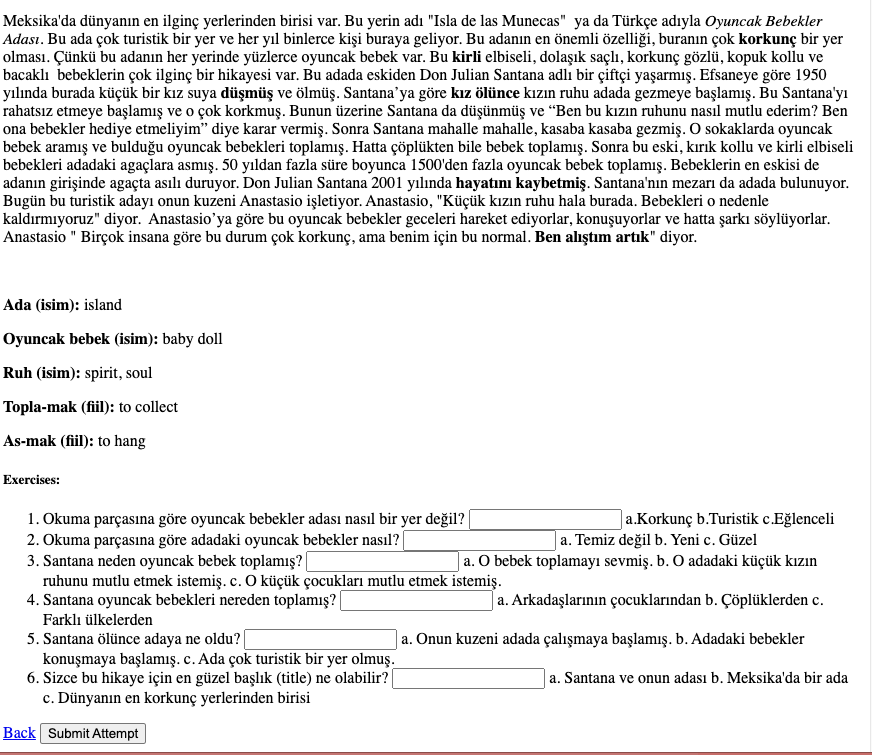 And turning it into this: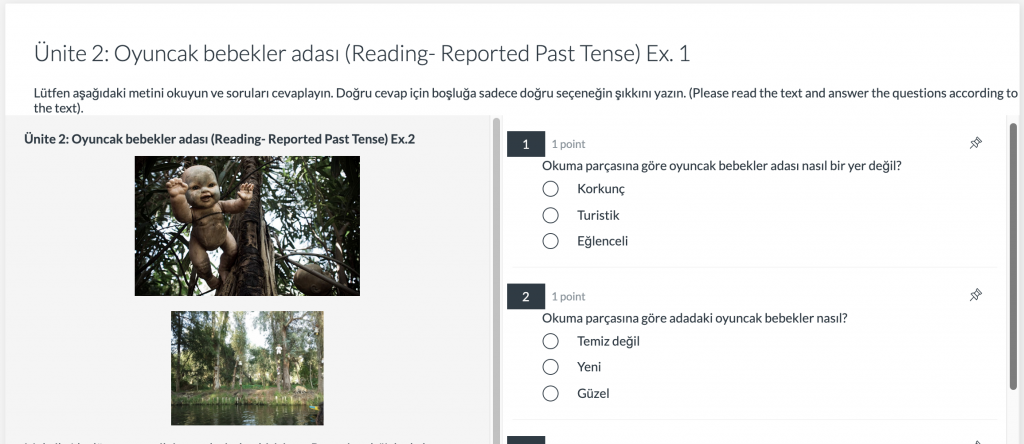 I've been working on this nonstop for 2 weeks? 3 weeks? I'm not sure, time isn't real. We've completely finished our first round, now just waiting on Dr. Okur to review so we can make edits. This assignment needs to be done by the start of the school year, but I think we're well on track – could be done as early as this Friday!
I also got an email back from our clients for the Dell Medical School project, and they'd like for me to create graphic flowchart based on a drawing they provided, so I'll try to spend some time working on that later this week. Updates to follow 🙂