The State of OCIL
Unsurprisingly, my time this week has been largely consumed by OCIL (The Intensive Turkish Project). While Miguel and Poonum have been off work, I have been tracking team progress and documenting notes for the team on the #OCIL Slack channel. There have plenty of questions so far from everyone including myself, but I am glad to report that most have been solved and that we are making great progress!
A Peek At OCIL > Intensive Turkish I on Canvas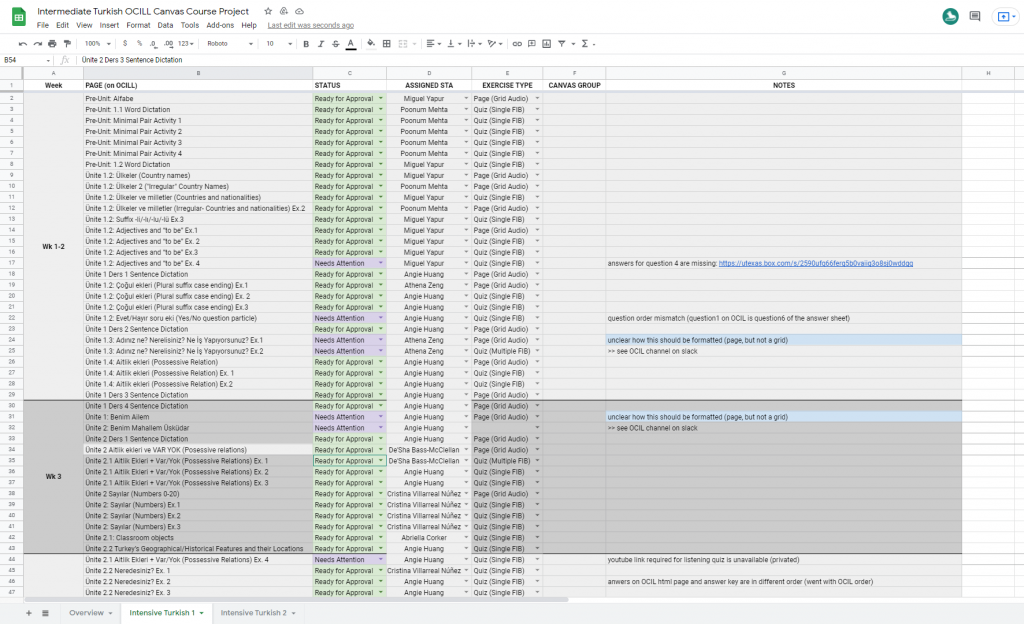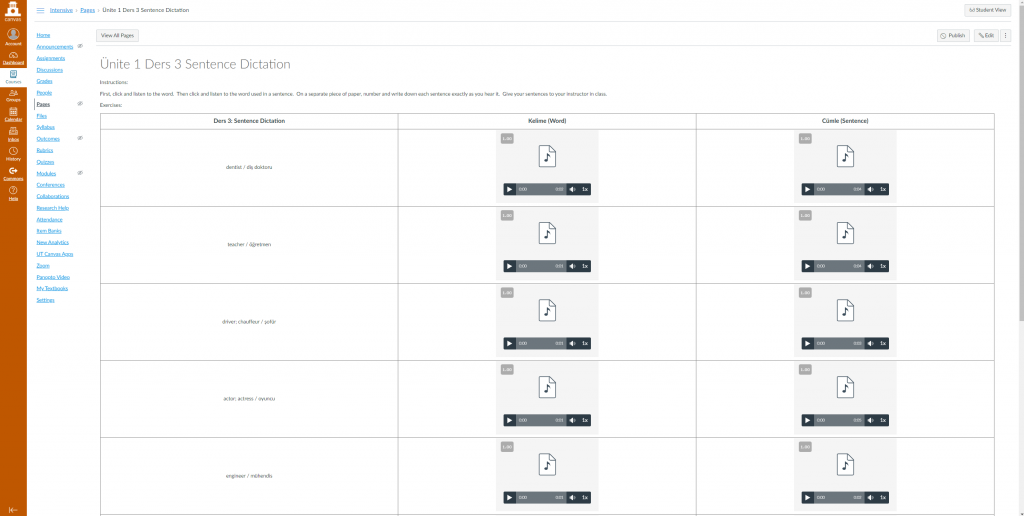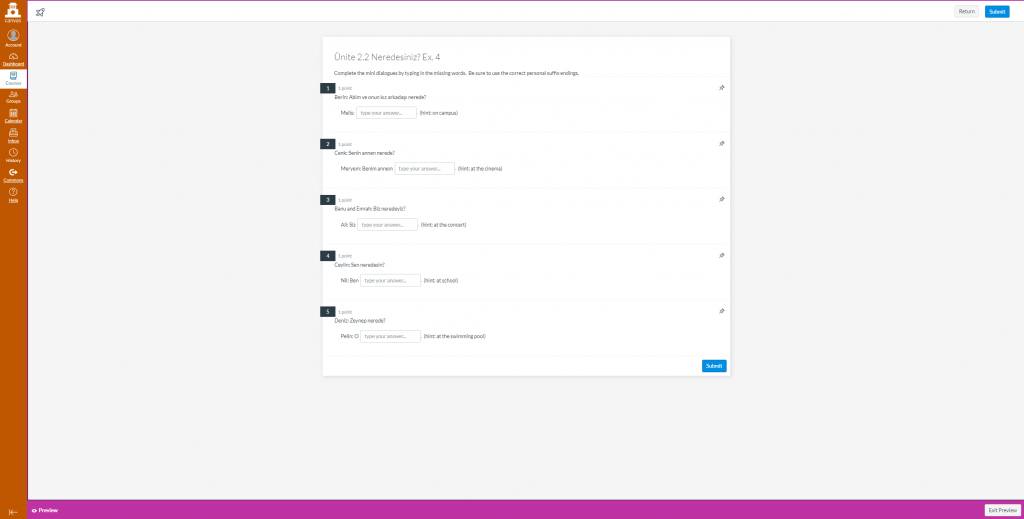 I also took a look today at how the script is going for the animation project. I think I may be starting drafts soon for the storyboard and character design with De'Sha 🙂 Here is a teaser of the tentative theme and film name!
"The Dreamspector"