HS 301 Course Graphics and STA Presentation
I took some time off of work last week to focus on some of my final projects! But while I was at work, I worked on a couple things like fine-tuning the formatting of the Cascade Page Layout Design Guide and this course graphics package for HS 301: Intro to Health & Society. This was an interesting request because the professor wanted her picture on the slide. It also took a while to reach the concept of a downstream river as a representation of the course. Initially, I was going for some more health and hospital type appearances, but the professor stated that she wanted something more representative of society instead. Abriella provided guidance for the final layout, suggesting a color overlay and adjustments to the standard course graphics appearance.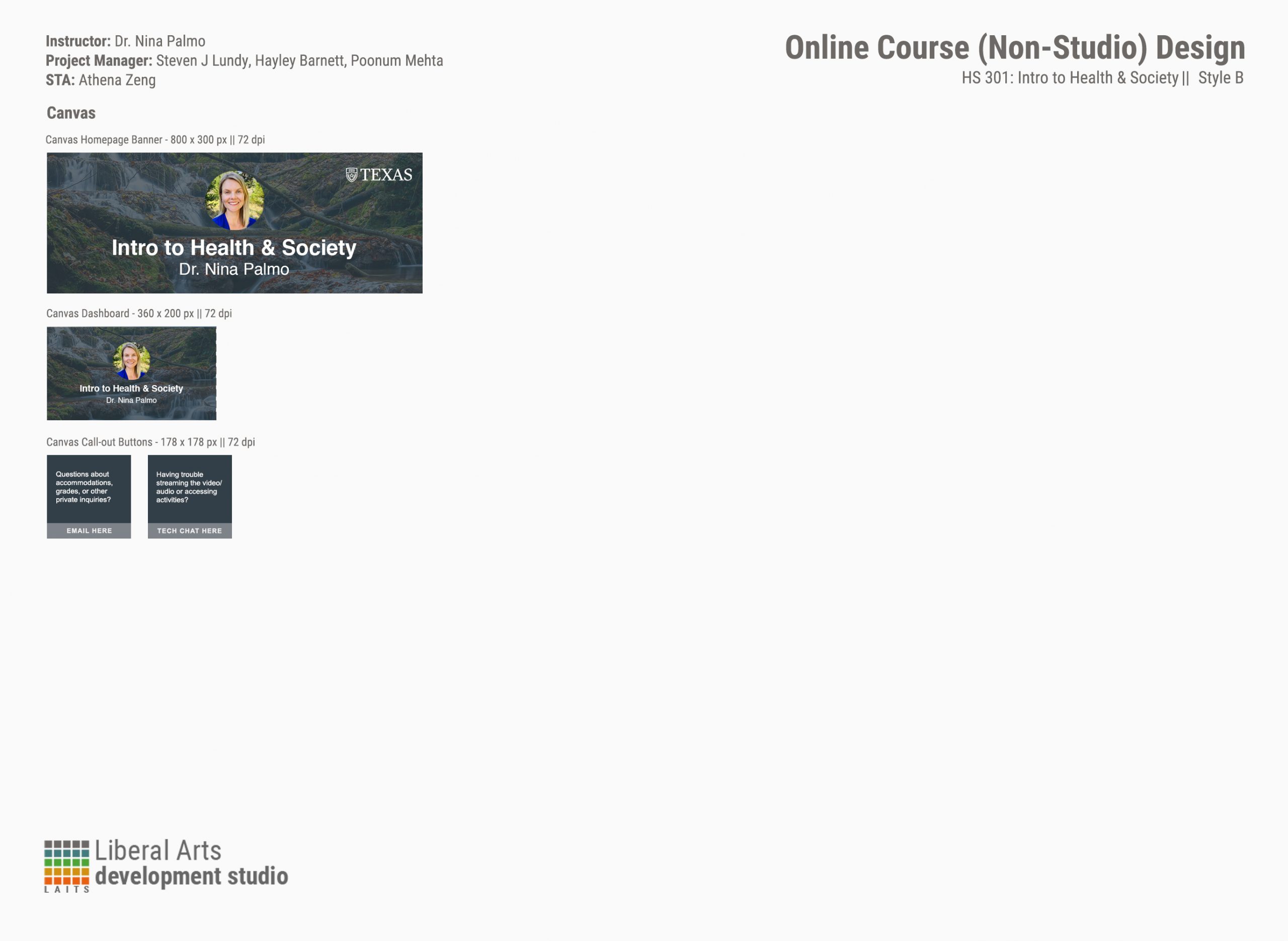 I have also been finalizing what I want to say during my STA presentation! It's a little tricky because the project is still in process, but that shouldn't be a big deal. I will be presenting on the UT Oxford Project, which is a government response tracker of COVID-19- related policies.