Ethics Blog Cascade Help Request
I've been working with Cristina on the Ethics Blog Cascade Help Request. The client wanted some organizations / layout formatting for their Ethics Blog site, so I've tested out a couple of things.
First, the Teaching Resources page is currently a page with many hyperlinks linking to the articles, which looks like this: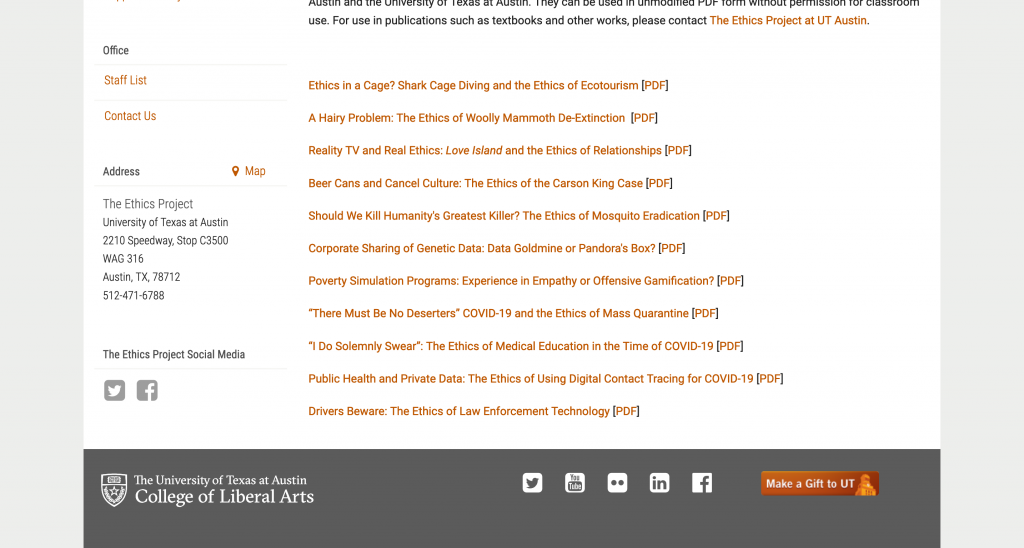 The client wanted something like this: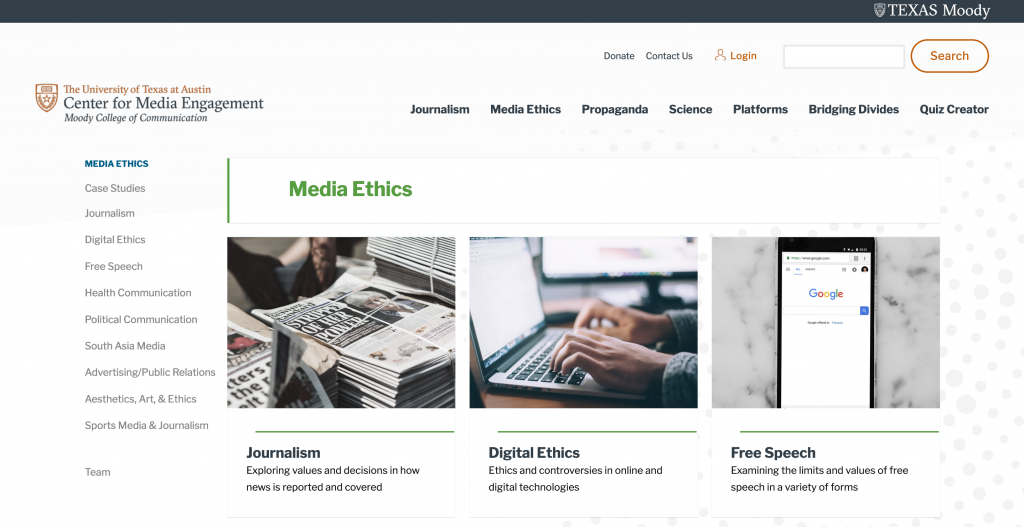 I was able to replicate this using CSS Flexbox in Cascade, but we're most likely not going with this option because Tim advised us to go with something that will be maintainable for the client.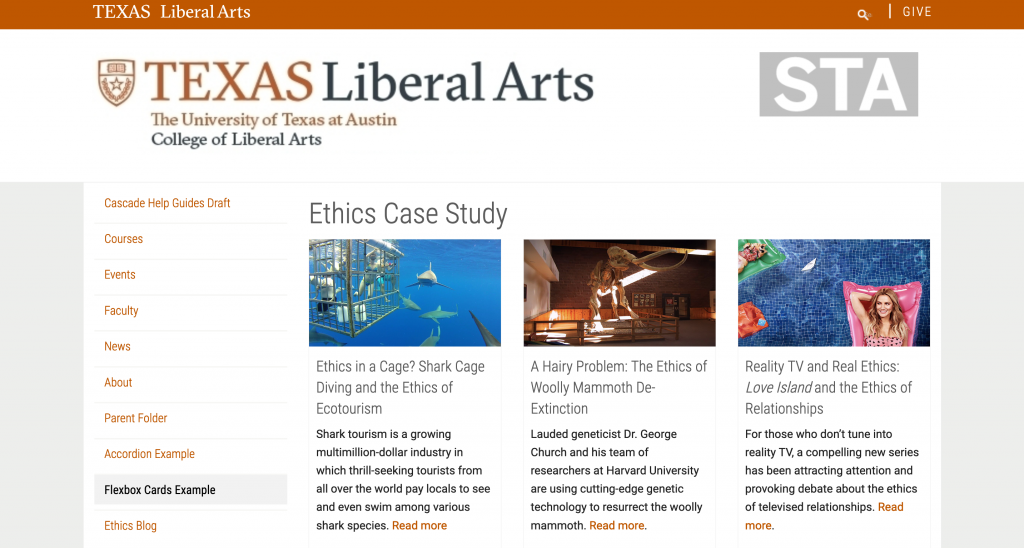 Cristina had been working on another solution using tables and the WYSIWYG editor, which is more preferable.
Second, the client wanted to reformat their Blog page to a layout similar to the News page. However, they wanted to be able to use the News functionality through the Web Editor as well. So I've constructed a similar layout for their Blog page using just the WYSIWYG editor.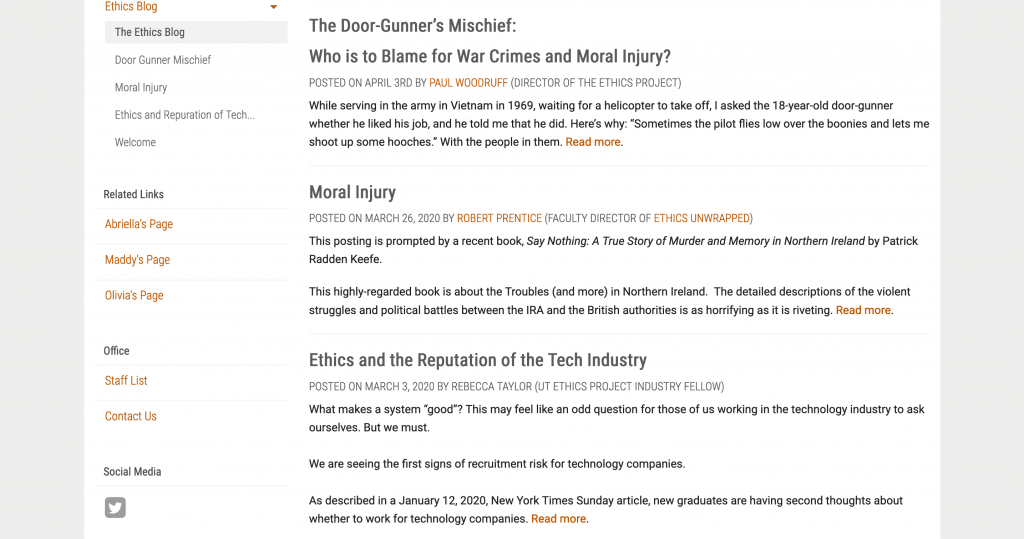 I think we've made good progress, and we'll be ready to show the client soon!