Making My Blog Banner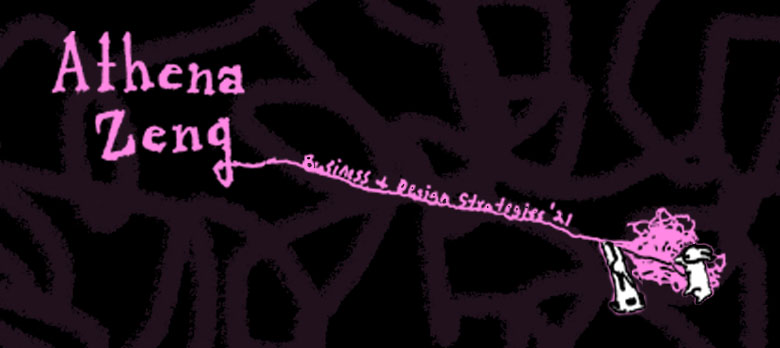 This is my blog banner! I'm going to talk about the process of making it and my personal style.
My favorite illustrations are oftentimes whimsical, ominous, lo-fidelity, and hand-drawn. I also like it when you can see some sort of strong emotion/aloofness in a character. Or when it looks like a character is caught up in / very dedicated to what they are doing. I mentioned I like bunnies earlier, so I wanted to have hand-drawn bunnies in my banner. I thought it'd be interesting to have the bunnies interacting with my name in some way and brainstormed on what that would look like.
Then, I started to make the banner. I drew the sketch on a piece of paper with a black pen. It generally looked like what you see in my banner, but it did not need to be exact because I could make small changes in Photoshop. Then, I used either Tinyscan or Snapseed to get a clear scan of my illustration. I emailed the file to myself and opened it in Photoshop.  Unfortunately, I do not have the paper with me right now, but I can show you what the scan looked like.
Then, I took the quick selection tool and got rid of all the white in the background, the gaps between my name, and the yarn. Using the quick selection tool, I separated the individual bunnies from the text and yarn so I could do a color overlay without changing the color of the bunnies. I then recombined everything and used the brush tool to add more pink yarn in the background to make it seem as if the bunnies were stuck in a world of yarn. Abriella said it reminded her of Tim Burton, which I can see! I thought it kind of looked like Harold and the Purple Crayon. Thanks for recommending Edward Gorey, Suloni! I read over the link you sent, and I really enjoy his style and all his book illustrations. I always thought it'd be really cool to write and illustrate a children's book.