First thing I worked on was the Color Wheel training. We had to redesign the wheel hues, tones, and include an achromatic value key as well (which I made the leaves). I designed mine in the shape of flowers!
The next thing I did was make a custom shape out of AI doing the AI Trace Training. I decided to use Waffle as my model.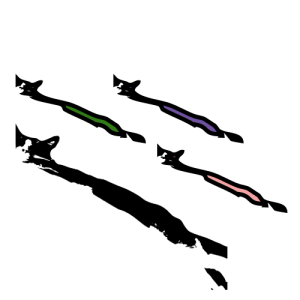 The last thing I did was AI Shape manipulation. The first is what was asked of us. The second is my take on the radial design!