Cross-check Help Guides
I've recently been tasked with cross-checking the old COLA Help Guide (http://www.laits.utexas.edu/colaguides/) with the new one. I created a spreadsheet to keep track of my progress, and I think it's looking good so far.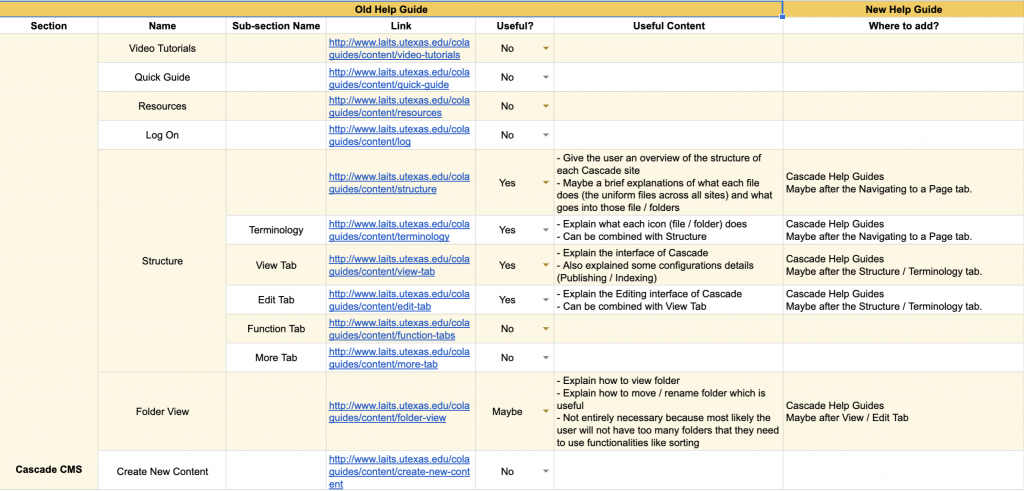 I'm asking Estella and Bridget to look over one particular guide (old) where it explains the roles of admins / editors, etc., which I think might be useful for our KB site, particularly on guiding STAs on how to set up a new Cascade site for the client and granting them roles. I'm not too sure about this specifically, so I'm waiting for their review on that!