Online Course Menu Updates
I started assigning out the Online Course Menus between Abriella, Sheryl, Maddy, and I. Abriella and Sheryl did a really good job making them (and making them fast).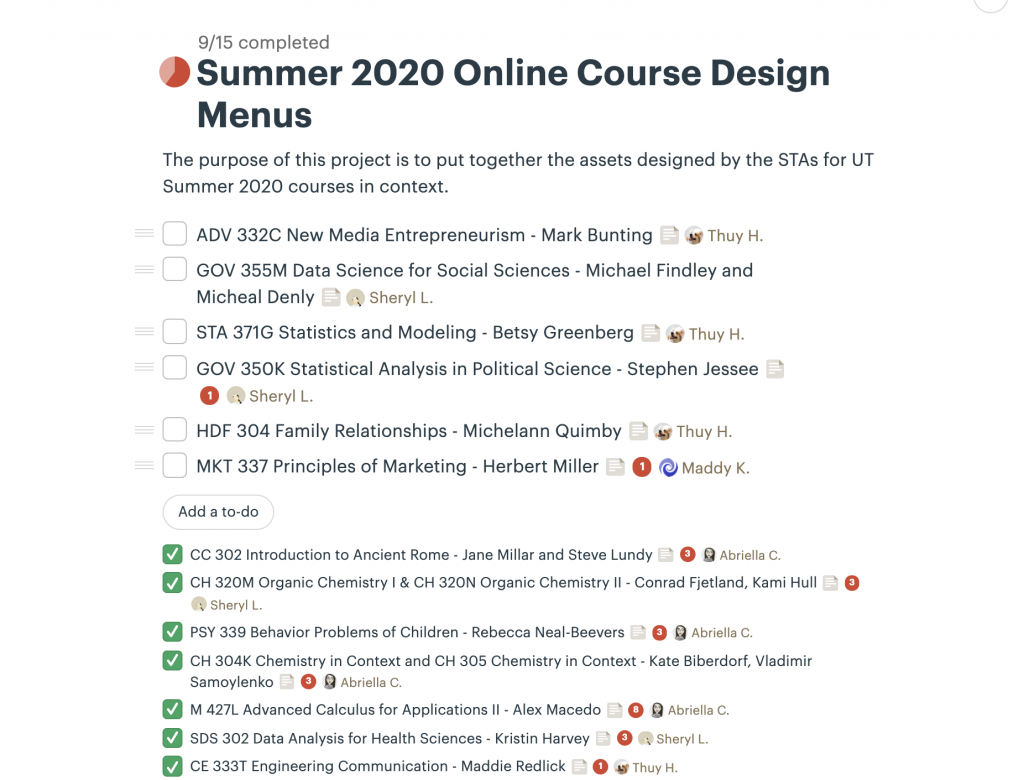 We ran into a problem with the white background. I sorta anticipated it, so I chose an off-white background for the template, but white-bg assets still seem very blended in with the menu background. Maddy gave a great solution of giving them a slight drop shadow. I think it turned out great!
Suloni wanted to add another section for the Canvas overall screenshot, which will be provided by the PMs, so I added this. I tried making minimal changes to the existing elements for ease of editing, since both Abriella and Sheryl has done quite a few of them.