Week of 11/12
This week I just worked on Russian animations!
The cafe owner washing dishes has now come to this:
GIF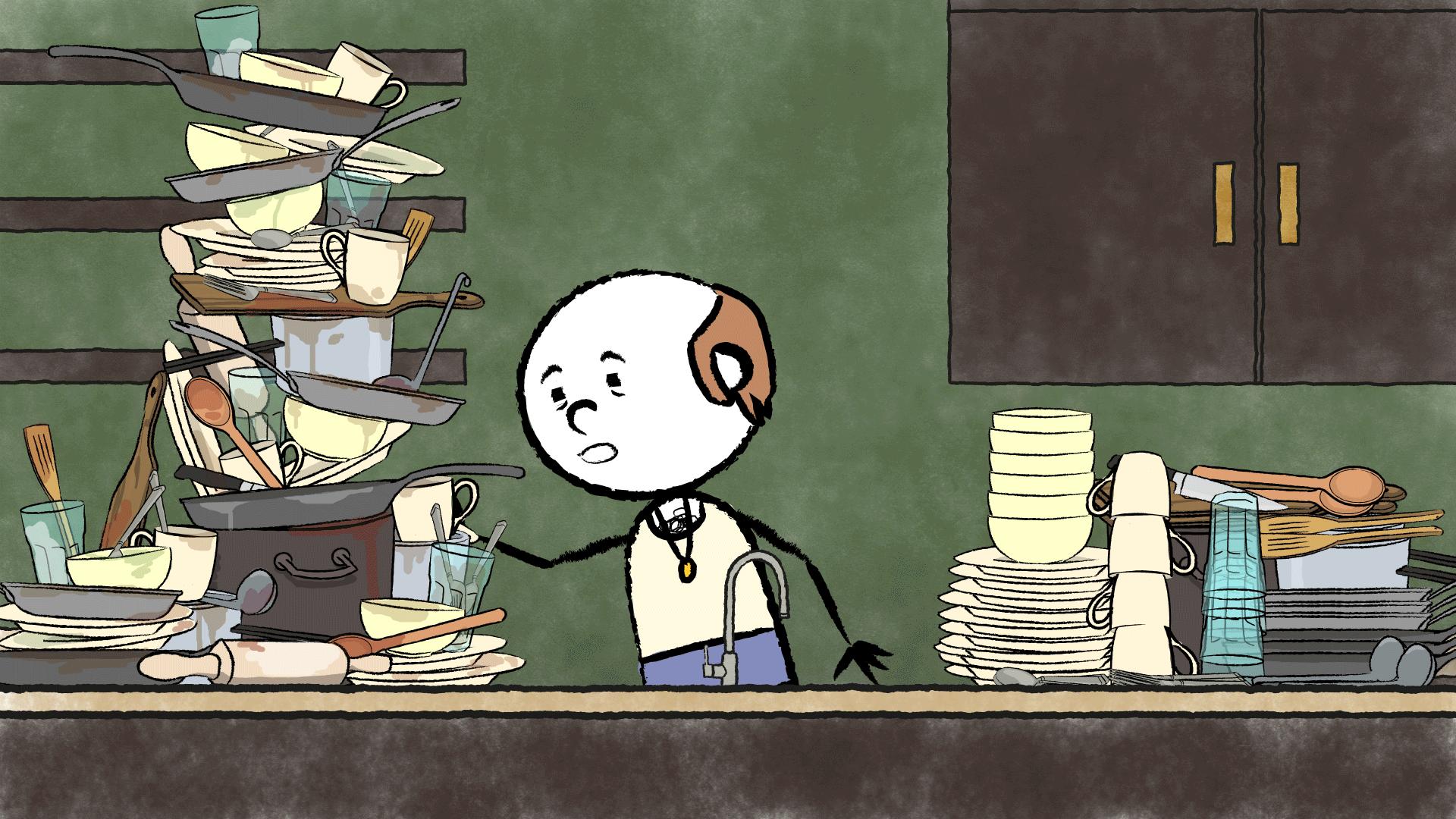 I first drew individual frames for the arm moving up and down within the symbol, and then put in the motion tweens of the character rocking side to side. The actual POV shot of the dish washing that Tate made will be inserted somewhere within the 5-6 frames where the cafe owner is holding the dish at the sink.
Next, I started a similar animation for the apple peeling animation!
GIF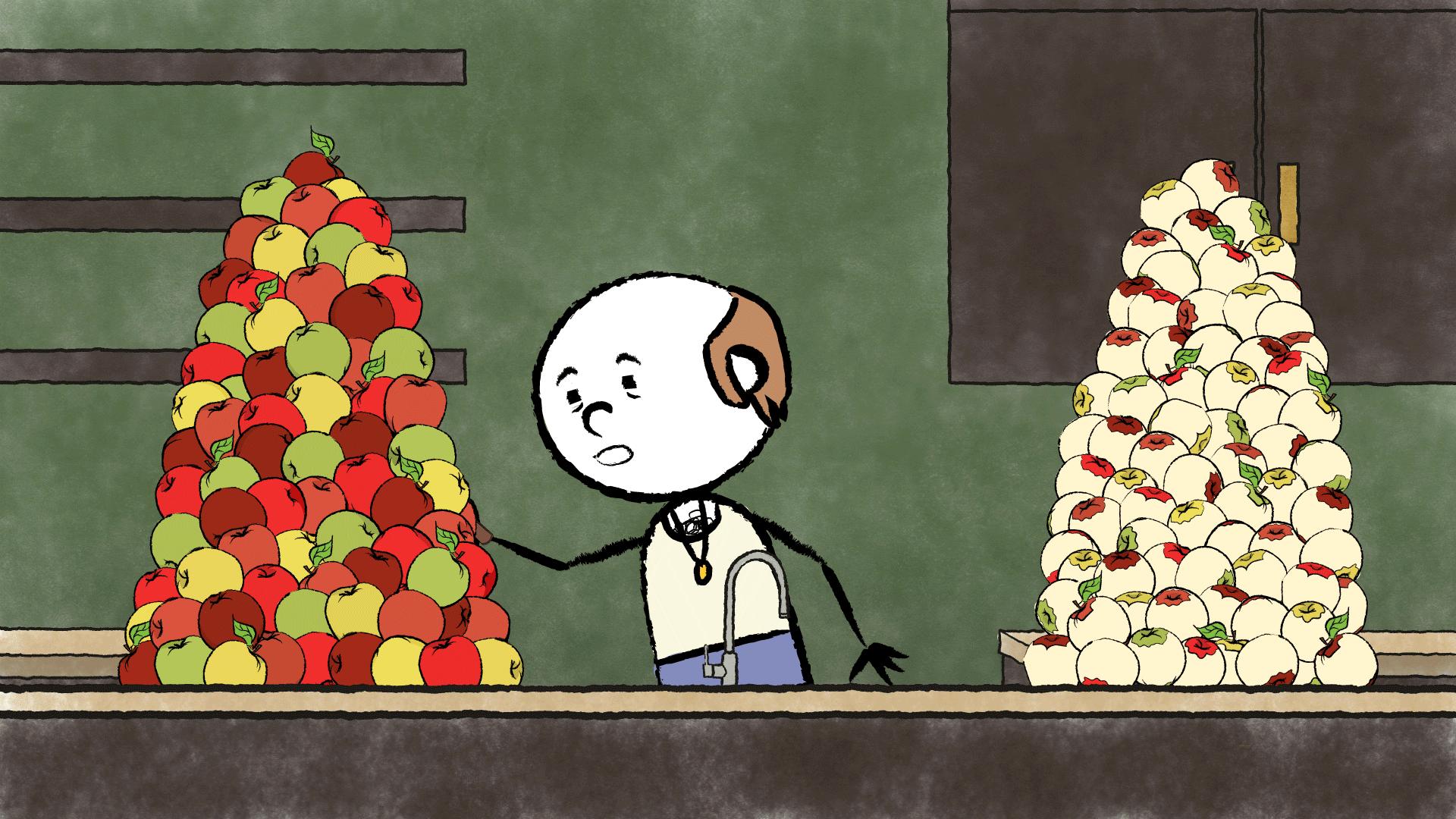 Poor man is so tired, I relate…