I worked on an assignment Tate gave me today. I followed the basic procedures for making these olive oil bottles.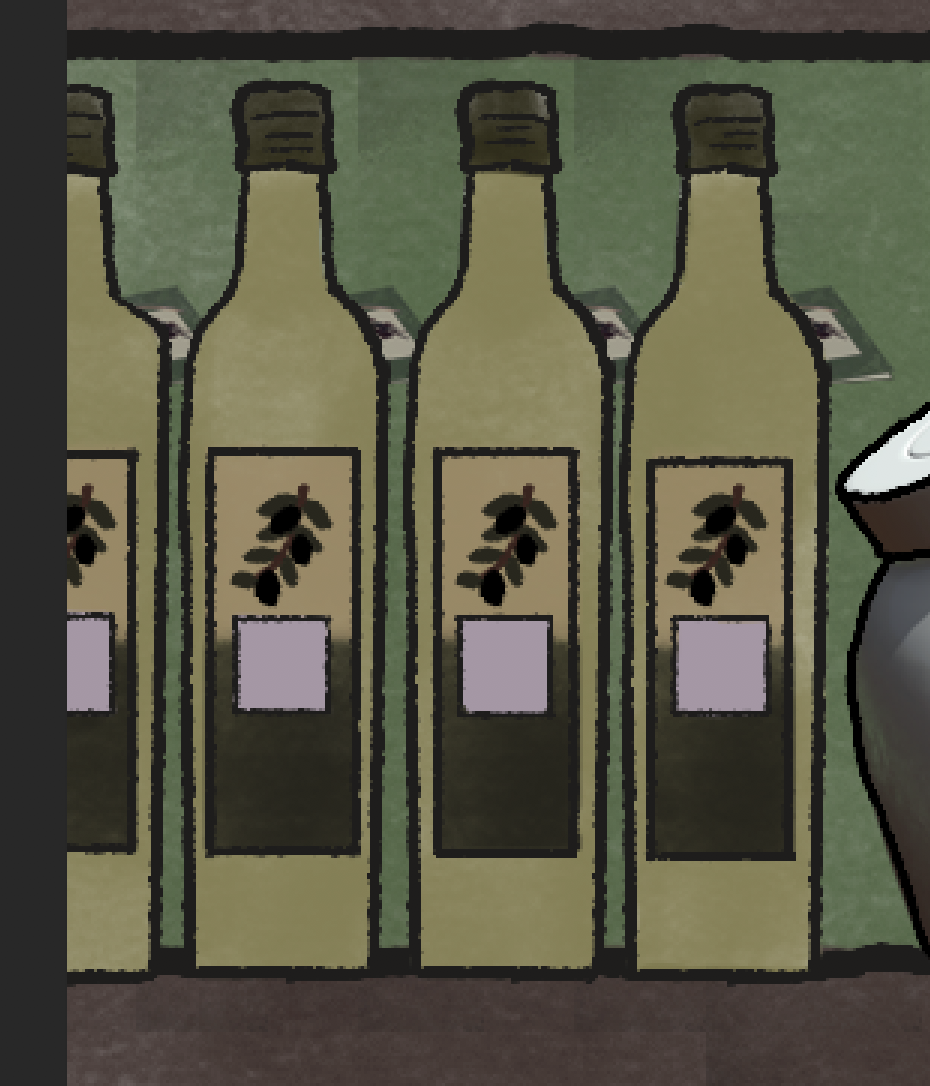 So much olive oil!!! Why???
When I was given access to this file, there were reference pictures in place. I was assigned the middle shelf of the cafe kitchen. This shelf consisted of olive oil bottles, a container, a jar, some bags of coffee grounds, and a bag of flour.
I started off this assignment by making the line art using the reference pictures. After that, I colored in the bottles using a white color to prime the drawings for the watercolor textured brush for the color of the oil bottles. I used the color picker to create the color scheme of the bottles and used the "Watercolor Big Round" brush on a large setting to paint the bottles in. I find that using this brush with a large radius yields the best watercolor effects.
After painting the bottles and all its main components (the bottles, the lid, the backdrop of the bottle's label), I switched from the watercolor brush to a hard mechanical brush to make the olive branch. This was a little difficult because when I initially started drawing this graphic it was hard to read and looked….a bit phallic. BUT!!! I think the final result reads pretty well, so yay!
Aaaaand, that's basically what I did for this shift!