This past week has been hectic!! But it's been good, because I was able to get to other projects after I was done with the AIH website content portion. I think most of my work has been for Tate and the RUS412 animation scene assets.
I finished the bathroom shelf clutter objects: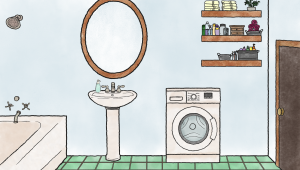 bathroom tiles: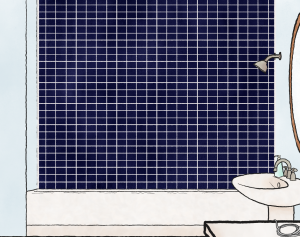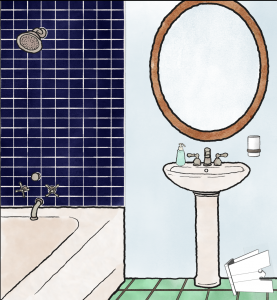 And then I trained a project manager STA (Will) on how to do the Photo ID's. I had to rewrite the instructions for him because we thought he wouldn't be able to use Photoshop, so Suloni and I had to learn GIMP, but it ended up being too glitchy, so Will offered to use photoshop (hallelujah!!!). yay.
I also am working on another asset for Tate – it's a knife set (still needs to be colored):