Spring 2019 Online Courses Screen Ad and Flyer
project: Spring 2019 Online Courses Screen Ad and Flyer
Client /Prof: LAITS
completion status: Started Oct 3rd, completed Oct. 18th, 2018
staff guidance: Suloni Robertson, Myra Gibbs, Marla
STA team members: na
description/plans: design a screen ad and banner (same style) using template to advertise online course registration for Spring 2019 courses
To be completed: Oct. 12th, 2018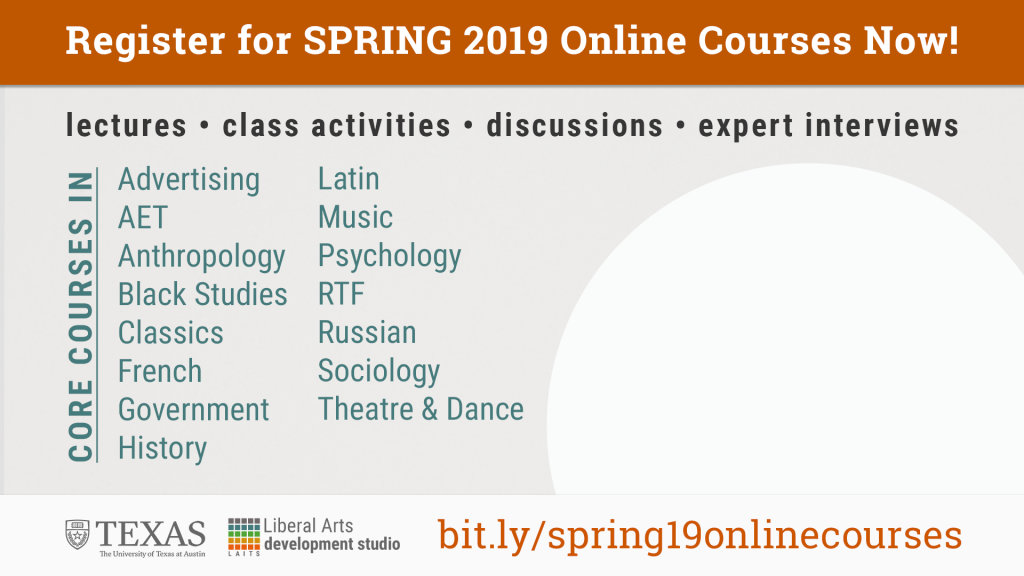 Finalized Designs: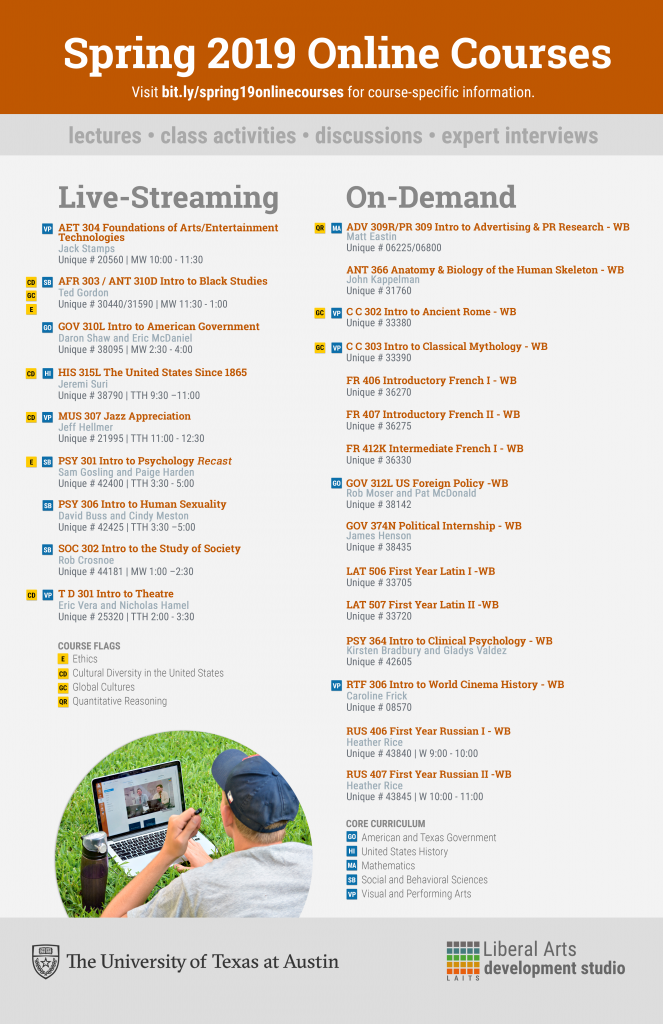 These designs were much cleaner and message-focused than previous Online Course announcements I've done in the past; this is due to my thought that students need to focus on the content, so the design needs to be straight-forward and professional (think of this as business-to-business advertising).
The cutesy elements of past designs I did were fun, but upon first glance, a student probably wouldn't immediately recognize that it was about class registration; it could be easily mistaken for an organization announcement instead of a message from the university.
While these online course ad designs are mostly template-based, it is very rewarding to be able to re-visit them each semester with a new perspective thanks to my advertising courses!
For reference, here's the first design I worked on for a screen ad
As you can see, the messaging is lost amongst distracting colors and rather campy graphical elements.
Great example of design choices made without backing them up with goals or reasons.